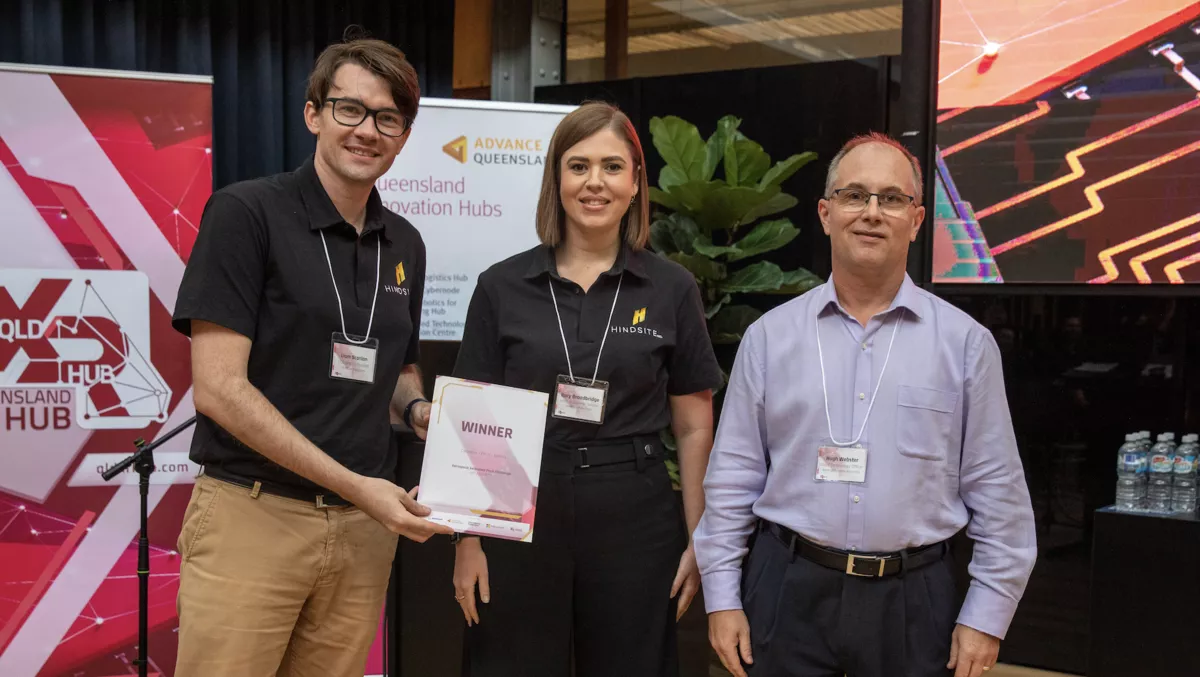 HINDSITE wins Aerospace Xelerated Pitch Challenge with solution to support Boeing
FYI, this story is more than a year old
Brisbane-based startup HINDSITE was the winner of the first ever Pitch Challenge organised by Aerospace Xelerated in partnership with Queensland XR Hub.
The event, held on April 13th, saw local companies working on solutions for aerospace and manufacturing pitch in front of a panel with representatives from Boeing Defence Australia, Advance Queensland and Microsoft.
Startups participating in the Aerospace Xelerated Pitch Challenge were presented with problem statements to solve. Boeing's called companies to demonstrate the benefits of extended reality training, and their company's capabilities, by detailing the impacts on teaching and learning using XR; demonstrating the measurable differences in student learning outcomes when incorporating XR; forecasting the evolution of XR tools and technologies; providing case studies of previous work; and providing information on proposed hardware and software for the proof of concept.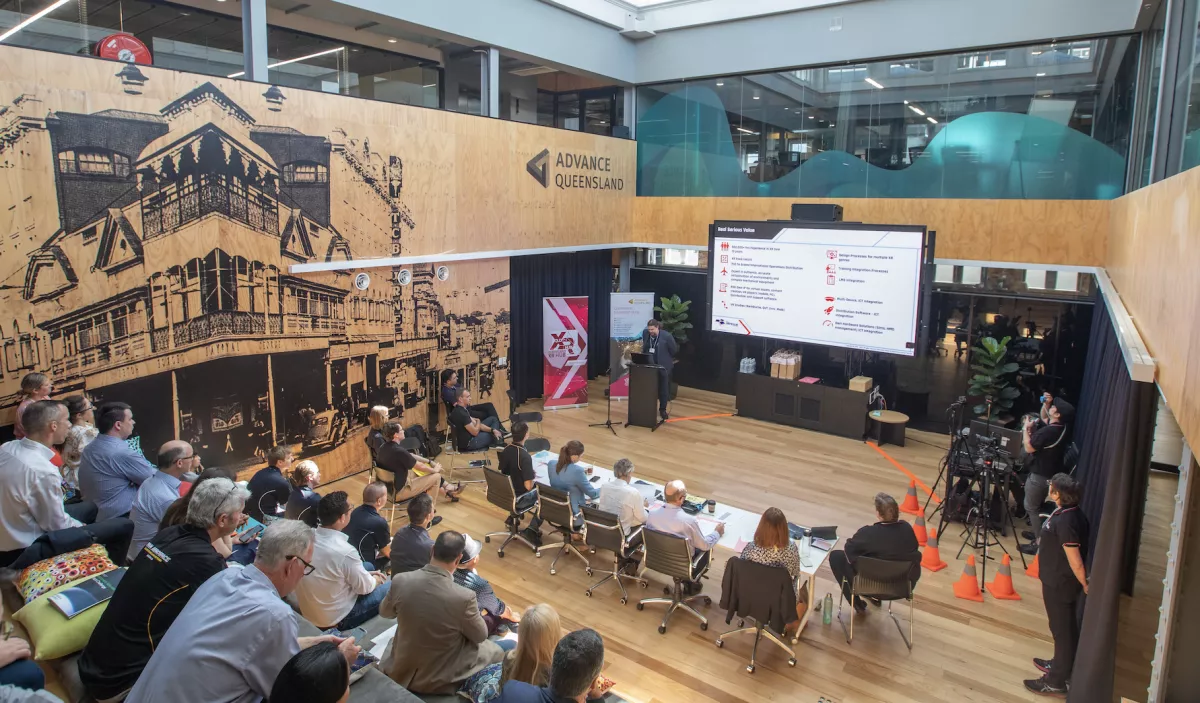 HINDSITE is a location-based e-learning platform built to capture, preserve, and deliver skilled knowledge for industries now and for generations to come. Deployed on ruggedised head-worn smart devices such as smart-glasses, they are innovating the way industry communicates knowledge around assets visually; how they visualise integrated IIoT sensor data in real-time; and how industry learns from the skills captured today for the work of tomorrow.
The company's pitch to create a Working Pilot XR Solution in response to the problem statements developed by the event's sponsor won the Aerospace Xelerated Pitch Challenge. They will now have the opportunity to run a POC exceeding AUD$70,000 to support an existing Boeing campaign.
"HINDSITE is proud to be collaborating with Boeing to help solve operational, training and governance challenges for its global workforce and stakeholders," said HINDSITE head of customer success Rory Broadbridge.
"We are passionate about capturing and sharing technical expertise and know-how which is why we're so excited to work with Boeing after winning the Aerospace Xelerated Pitch Challenge.
Aerospace Xelerated is an accelerator led by Boeing. The programme is currently in its third year of investing in startups that build autonomous and AI solutions that advance the way aircraft are built. It encompasses work from the factory floor to the passenger journey.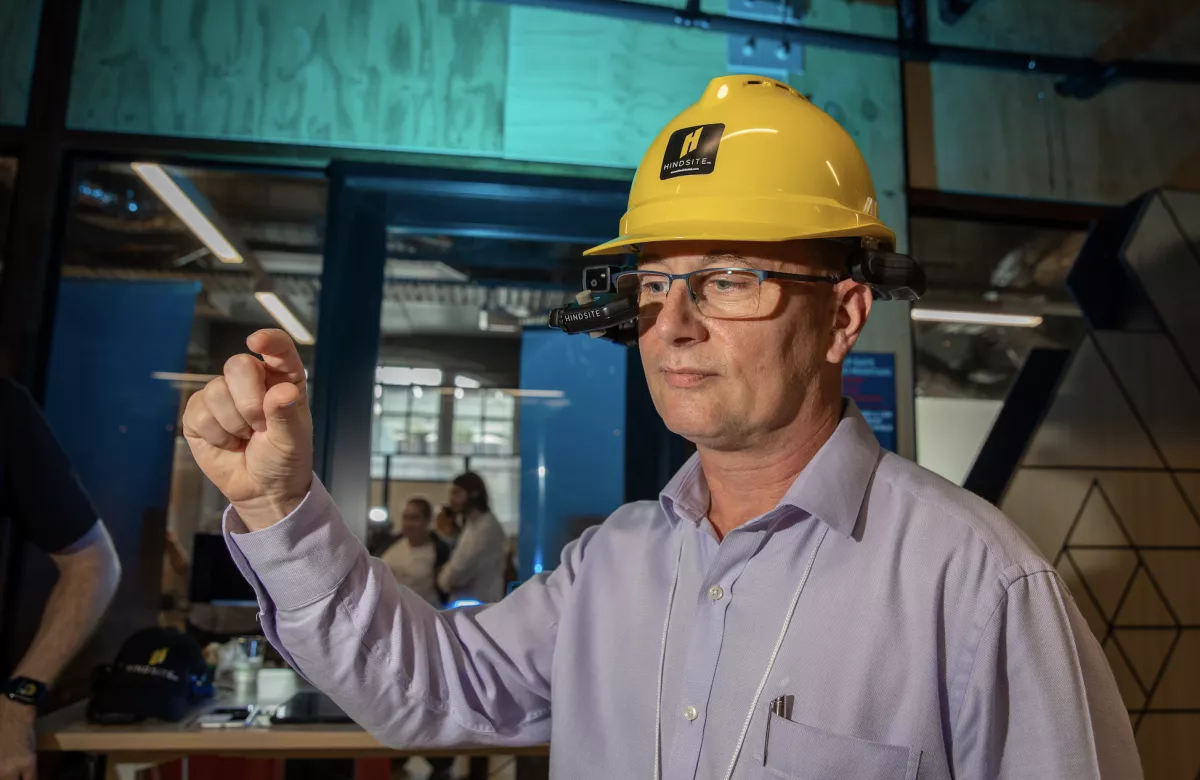 The partnership with Queensland XR Hub fits with the accelerator's mission, as the Australian institution's core purpose is to build and empower an ecosystem of innovation leaders in the XR (Extended Reality) sector.
The reason for this event was Boeing wanted to give promising early-stage startups some well-deserved corporate exposure to support their technology development, as well as giving the company a first look at innovative solutions being developed in Queensland.
"The Aerospace Xelerated Pitch Challenge is a premier event for The Queensland XR Hub, providing a tangible runway for a local XR company to become a vendor for the world's largest Aerospace company, Boeing. The event showcased The Hub's local talent and provided an opportunity for Queensland XR companies to be seen by industry leaders and potential investors. The benefits of the event are very broad and far reaching, with opportunities for talent discovery through to global amplification," said Queensland XR Hub CEO Karen Sanders.
The Boeing team saw a lot of amazing capability across all the pitch companies, and there was keen engagement from Boeing and industry stakeholders alike with all the organisations that pitched.
I believe that there will be opportunities to engage multiple XR companies after this event, and we look forward to this being the first step in working directly with an Australian SME and hopefully doing more things like this in the future.