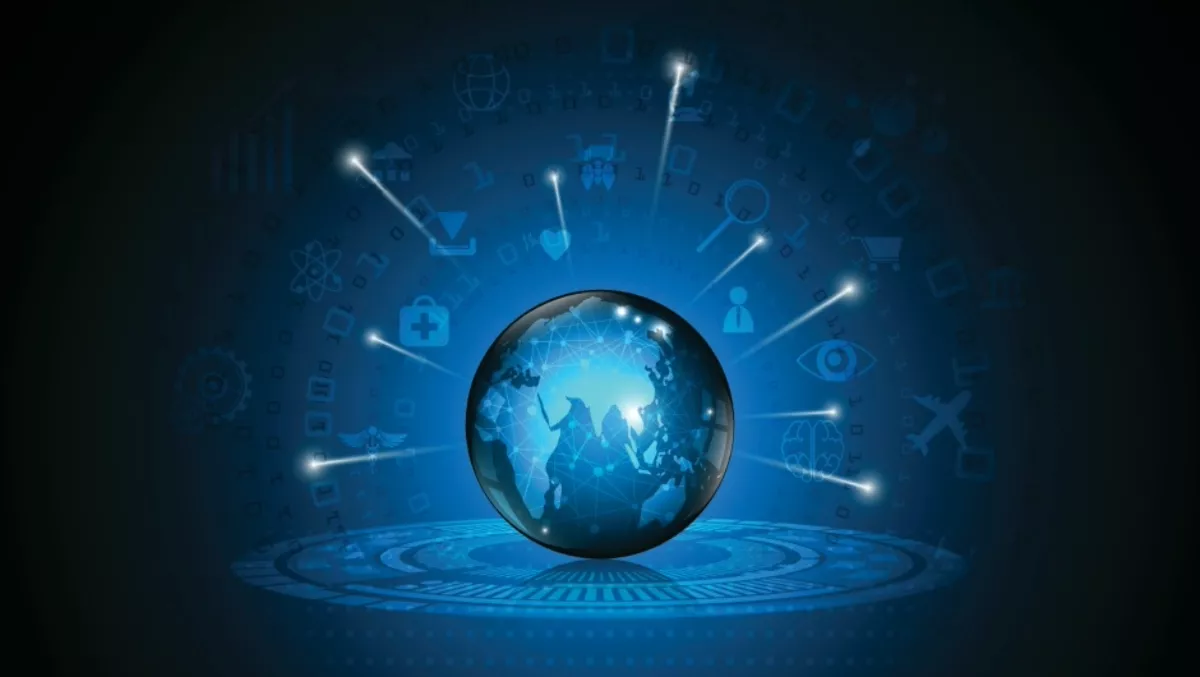 Hitachi makes tracks in the Internet of Things market
FYI, this story is more than a year old
Hitachi has formed the Hitachi Insight Group in order to accelerate its Internet of Things (IoT) business in the industrial and enterprise markets.
In 2015, Hitachi generated US$5.4 billion in IoT solutions and services revenue and currently has 33 solutions in-market. By uniting its digital and IoT solutions and services businesses with the new Insight Group, Hitachi is working to lead the market that IDC projects to be worth $1.46 trillion by 2020.
Vernon Turner, IDC senior vice president enterprise systems and IoT research, says, "The greatest opportunity for IoT lies in the enterprise, industrial and public sector markets, which stand to benefit significantly from digital transformation. Although the market is still nascent, digitalisation is already disrupting traditional product-based business models, driving demand for solutions and an everything-as-a-service approach.
"Few companies possess the expertise and breadth of resources required to deliver IoT solutions and services, and drive real business value at scale. With today's announcements, Hitachi is making good progress toward positioning itself to be one of the few likely IoT powerhouses as the market shakes out."
Hitachi's IoT portfolio includes solutions and services for public safety and smart cities, renewable and sustainable energy, intelligent transportation, precision agriculture and manufacturing, water treatment and urban development, construction, mining and more.
To enhance its existing portfolio and support the development of new solutions and services, the company has created Lumada, Hitachi's IoT core platform. Lumada's open, adaptable software architecture is designed to enable the development of IoT solutions, while providing support for customisation and co-creation with Hitachi's customers and partners.
The formation of Hitachi Insight Group is part of Hitachi's corporate strategy and initiative to move its business toward a market-in approach. Led by Keiji Kojima, who also holds concurrent positions as senior vice president and executive officer at Hitachi, the group will drive research and development and GTM strategies for Hitachi's IoT-optimised solutions and services, in four key market segments: Smart City, Smart Energy, Smart Healthcare and Smart Industry.
Hitachi's global IoT-focused team of more than 16,000 employees from Hitachi Insight Group and various divisions across Hitachi and its Group companies, including Hitachi Data Systems and Hitachi Consulting among others, will collaborate to work on delivery of solutions.
"Through the formation of Hitachi Insight Group and the Lumada IoT core platform we will provide Hitachi's customers and partners with the fastest and simplest path to develop and deploy comprehensive digital solutions at scale," Kojima commented.
"It is a profound honour to lead this elite team in accelerating Hitachi's global IoT business through the creation of digital solutions and services," he says.
Hitachi Insight Group's leadership team includes veteran executives Kevin Eggleston, general manager for the Americas, and Patrik Sjostedt, general manager for EMEA. The group will receive strategic direction and support from Hitachi regional leaders Jack Domme, chief executive of the Americas; Klaus Dieter Rennert, chief executive for EMEA; Ichiro Iino, chief executive for Asia-Pacific; and Kenichi Kokubo, chief executive for China. Hitachi said it plans to establish regional operations for Hitachi Insight Group in APAC later this year.
"IoT represents a critical inflection point, in which the interests of business, industry and society are now intersecting and aligning like never before," says Eggleston.
"Our repeatable solutions are already helping businesses, cities, municipalities and industrial companies around the world. The formation of Hitachi Insight Group will now enable us to take Hitachi's vision for Social Innovation to the next level, as we move our IoT business into the next critical phase of its evolution," he says.
At the Internet of Things World Conference and Exposition held in California this week, chief executive of the Americas Jack Domme said of the announcement, "Digitalisation is driving transformation in every aspect of business and society, fundamentally changing the way that businesses interact with their customers and governments interact with their constituents. With all the hype surrounding IoT these days, it can be difficult to understand what its real world applications are, or what will net the best return on investment.
"Hitachi is working to change that paradigm. No other company has the ingenuity, depth of understanding or breadth of capabilities to help customers extract value from IoT and support digital transformation at scale, like we can."
Related stories
Top stories