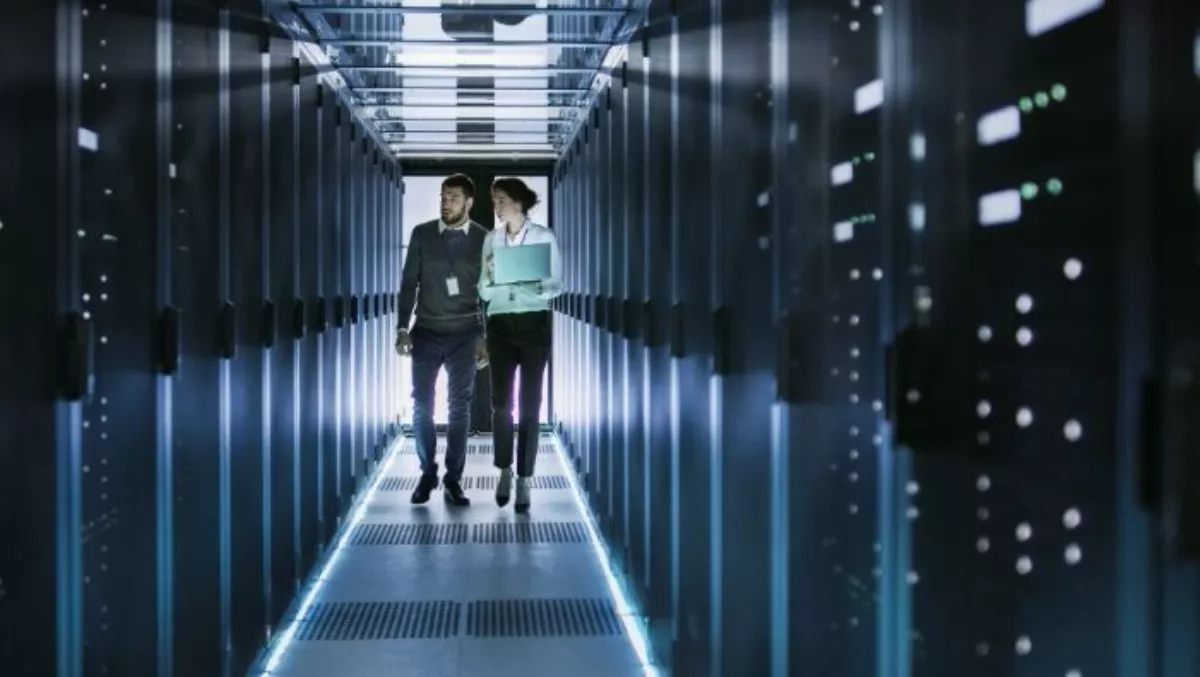 Hitachi Vantara unveils industry leading AI operations
FYI, this story is more than a year old
Hitachi Vantara introduced new innovations to drive data center modernisation.
Hitachi unveiled new high-performance storage systems in the industry's only storage family with a 100% data availability guarantee, and integrated, and cross-platform AI-powered analytics and IT automation software.
The new, all-flash and hybrid Hitachi Virtual Storage Platform (VSP) systems and AI operations software give customers unprecedented agility and automation to reduce costs and increase operational efficiencies, the foundation for any modern data center initiative.
Developers will gain increased flexibility and can now run more workloads in a single system through Docker and Redhat Openshift container integration with Swarm and Kubernetes orchestration.
As data center operations become more complex, operational efficiencies can deteriorate and the risks of downtime or data loss increase.
Hitachi Vantara is introducing the industry's most advanced AI operations software portfolio, which includes Hitachi Infrastructure Analytics Advisor, Hitachi Automation Director and Hitachi Data Instance Director to deliver a more agile data infrastructure.
Hitachi Infrastructure Analytics Advisor (HIAA) delivers an AI-powered "brain" to provide deeper data center insights by looking across the data path, including virtual machines, servers, networks and storage.
HIAA uses machine learning to more efficiently optimise, troubleshoot and predict data center needs.
Hitachi Automation Director (HAD) software provides an "engine" for orchestrating the delivery and management of IT resources so that teams can focus on innovation.
A highly customisable solution, HAD automates core IT service delivery routines including virtual machine, network zoning and storage and data protection tasks to reduce errors that impact uptime, customer experiences and return on investment (ROI).
The new integrations between HIAA, HAD and HDID is part of Hitachi's growing AI operations initiative to help customers begin the journey to autonomous operations.
These offerings are now available both independently and packaged together with Hitachi VSP to help customers easily get the tools that drive data center modernisation.
Data Center modernisation begins with a rock-solid foundation for consistent delivery of data at high speed and low latency, with support for diverse workload requirements and multi-cloud integration.
Hitachi's new all-flash VSP F series and hybrid-flash VSP G series systems support an agile data infrastructure with the industry's only 100% data availability guarantee and up to 3x more IOPS performance and 2.5x greater scalability compared to prior VSP models.
This means customers can expect faster analytics processing and application performance, fueling a faster return on data.
Cloud and container integration allow more workloads to run on a single system while helping to eliminate data silos and support new workloads.
​
Related stories
Top stories