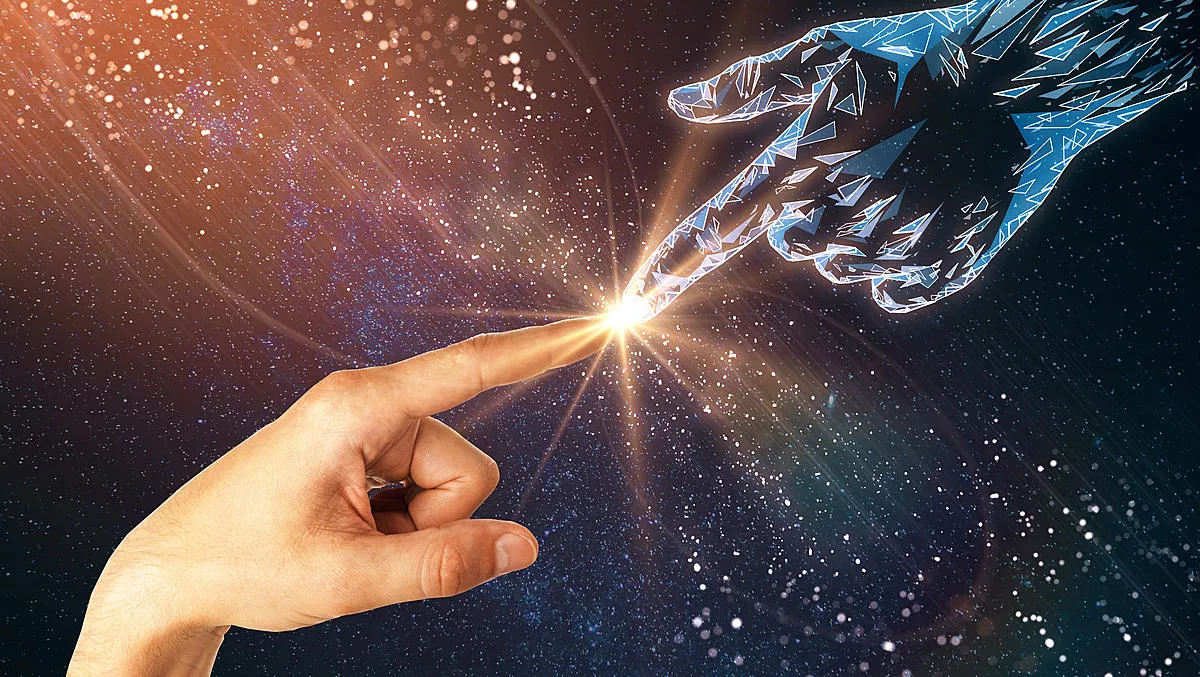 How AI could be pivotal in Australia's economic recovery from COVID-19
Thu, 9th Apr 2020
FYI, this story is more than a year old
As the Australian government commits billions upon billions of dollars to mitigate the economic impact of the COVID-19 crisis, any technology that can assist in reducing these costs has the opportunity to shine. The key phases of crisis management are usually expressed as; Prevent, Prepare, Respond and Recover and AI is ready to contribute to all four phases even as the crisis unfolds.
A global standard for preventing the spread of COVID-19 has been to introduce varying degrees of lockdowns in combination with mass testing and the 'tracking and tracing' of infected persons and their potential contacts. Lockdowns have already had a massive economic impact and the sooner these restrictions can be safely lifted, the sooner economic recovery will get underway.
Organisations such as Canada's BlueDot were able to use AI to provide warnings of the potential outbreak as early as December 31st, a critical week earlier than the US' CDC announcement on January 6th or the subsequent WHO announcement on January 9th. Other tools commonly used in AI for risk assessment, early detection and investigation of interconnected networks of individuals can further accelerate the speed with which authorities can respond to and contain new localised outbreaks.
South Korea's use of apps such as "Corona 100m" are attributed with helping drive community behaviour to effectively prevent further spread in a very short time frame. In Australia, projects are currently being evaluated for their potential to achieve similar objectives while still preserving acceptable levels of privacy protection.
Currently unaffected areas still have some time to prepare for potential impact. Not all localities have the density of infected cases as postcode 2026 for NSW where Bondi gained international notoriety. AI can be created in anticipation of COVID-19's arrival, based on data from comparable local or international experiences. The success of these preparations will of course be heavily impacted by the level of access to high quality, comparable data.
AI can help to better inform and automate decisions that need to be made in the field, as well as guide policy and research initiatives. For example, vast troves of scientific literature are available to be parsed and analysed by AI to assist researchers in uncovering information relating to potential treatment options or vaccine research. This includes initiatives such as "COVID-19 Open Research Dataset" (CORD-19) from the Allen Institute where again, the sharing of data will be critical to any success.
AI can also help retailers like Coles and Woolworths respond rapidly to disruptions to supply chains that will otherwise amplify the economic impact of the crisis, as discussed in detail by Charles Chase here. Using AI to Intervene earlier when patterns such as hoarding are detected also has societal benefits beyond the economic, as anyone caught out in the toilet paper shortages would no doubt affirm.
The national response to the crisis has largely been driven by analysis performed behind closed doors. Outside of these doors everyone from the largest global enterprise and government agency through to individual citizen data scientists have been performing analyses to better understand how they can contribute to improving the situation. AI can not only generate insights that may not be obvious to an analyst, but also identify drivers of outcomes that may not previously have been considered.
This may help refine solutions for risk self-assessments to reduce the burden on treatment centres such as is being developed at Augusta University and other institutions. In an environment where community compliance with lockdown conditions is known to be key to the speed of our economic recovery, applying AI to combat fake news will ensure the community properly comprehends the situation. If fake news such as the infamous Twitter "Department of Diseasology Parramatta" example undermines proper communication regarding genuine risks to the community, then our chances of a swift recovery will be reduced.
The most important of the four phases in terms of Australia's long-term economic trajectory will be how we manage our recovery. As organisations emerge from economic hibernation they will be challenged to return to normal levels of service and operation given disruptions to their workforce. AI can provide an additional pair of hands to assist in identifying customer service, workforce behaviour or production problems which might impede recovery. Times of turbulence also present opportunities for great innovation and companies using AI to detect unusual patterns of behaviour in the market or in their own customer base will be in a good position to provide innovative solutions to drive growth.
On the defensive side, it is inevitable that during a severe economic downturn there will be an increase in activity that could be considered either fraudulent or at least pushing the boundaries of what is acceptable. Public and private organisations relying on purely traditional means for detecting and managing such activity will suffer economically compared to those deploying more agile, AI-driven techniques. Given the increased reliance on online channels during the lockdown, the potential for an increase in cyber related criminal activity seems especially threatening. Given the fast-moving nature of cyber-crime, AI will play a crucial role in countering such activity.
There is of course a hidden assumption required to achieve these potential benefits. AI thrives on data. If data remains locked up in vaults within individual organisations or even within silos within organisations, then the potential for AI to assist will be limited in every phase of crisis management.
In responding to a societal crisis, we may not be able to afford having a significant resource left unavailable through either technological or cultural restrictions. We need to at least embrace an open debate around how best to enable acceptable data sharing to better prevent, prepare for, respond to and recover from crises such as COVID-19 in future to effectively mitigate economic and social damage.
Overall, Australia's embracing of analysis in this crisis has been encouraging and combined with improved data literacy sets a positive direction that will ultimately save lives and livelihoods.