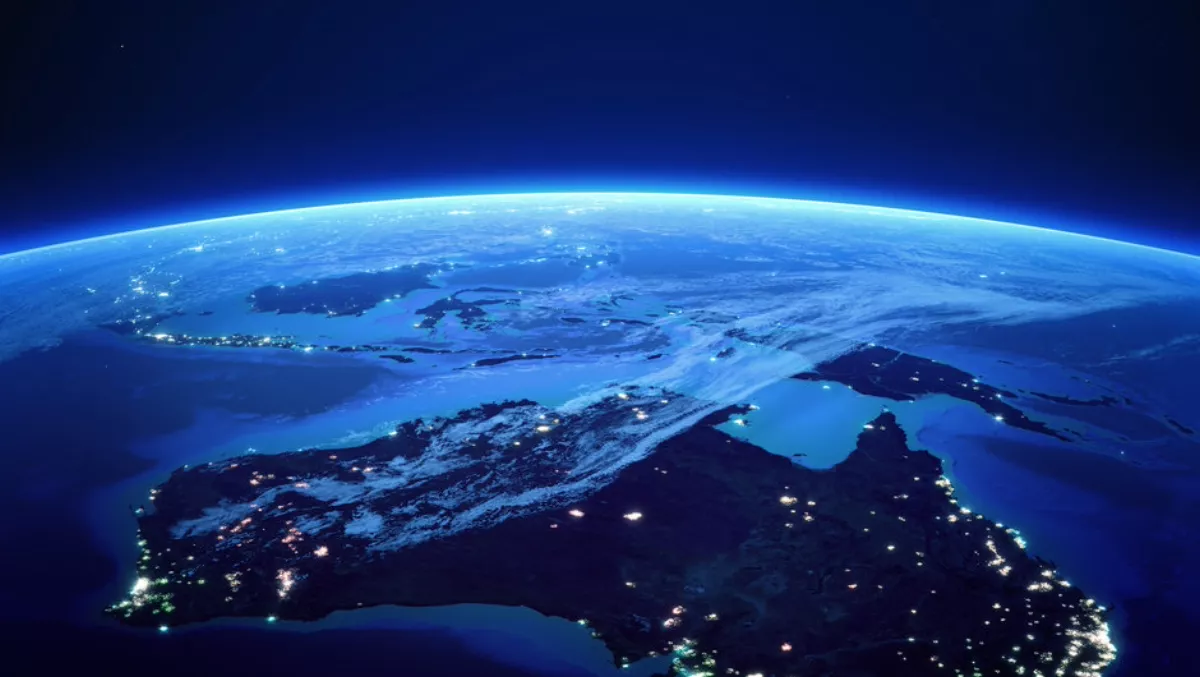 How Australia can access the connected supply chain
Tue, 26th Mar 2019
FYI, this story is more than a year old
Logistics and supply chain is a big deal in Australia. It has been estimated to represent around 8.6 per cent of our gross domestic product (GDP) and employ around 1.2 million Australians. For every one per cent increase in efficiency, supply chain and logistics can boost Australia's GDP by around $2 billion, and this efficiency has positive knock-on implications for industries as diverse as manufacturing, processed food, wholesale and retail, forestry and construction.
Why seek to use new digital technologies in the supply chain? An efficient supply chain that uses smart technologies can augment and enhance decision-making for your human workforce, which in turn generates insights which itself, in turn, can create exponential growth opportunities for your business. The supply chain has always been important to a company, but digital solutions present the opportunity for it to become much more significant still.
The IoT imperative
The Internet of Things (IoT) has already impacted all kinds of industries, and its ability to deliver powerful, valuable business insights via data analysis has big potential benefits for the supply chain. According to Inmarsat, 44 per cent of mining companies believe IoT solutions will help them identify cost saving and efficiency opportunities and that improving cost-effectiveness is a primary objective of their IoT strategy.
According to KPMG, the annual value of IoT to the Australian economy could be as much as $120 billion by 2025: gathering, analysing and utilising data in smart ways will be essential to those companies that want to transform their supply chain operations.
What other digital tools are influencing supply chain?
There are numerous areas and technologies: analytics, automation, artificial intelligence (AI), augmented reality (AR) and blockchain all have a role to play in addition to IoT solutions. Next generation analytics tools can help simplify complex supply chains and understand where possible bottlenecks or areas of optimisation could be. They can be applied to data sets as diverse as weather, traffic and social media, in addition to from all supply chain segments, to enhance the 'prescriptive' power of decision-making in the supply chain process. Data from the market can enable you to anticipate changes in demand patterns and amend supply chain requirements such as production capacity, storage and logistics needs accordingly.
Automated vehicles are making their influence felt too, from on the warehouse floor in the shape of autonomous forklifts and pallet movers, to external transport where hybrid models like truck platooning are being tested. These automated solutions can help reduce labour costs while also improving productivity levels and addressing safety concerns too.
In Australia Rio Tinto, one of the world's biggest mining companies, recently introduced the "world's largest robot", a fully autonomous train that on its maiden journey transported 28,000 tons of iron ore from the company's Tom Price mine site to the port at Cape Lambert. The train was being monitored remotely by operators in Rio Tinto's Perth operations centre 1,500 kilometres away and offers great potential efficiencies and cost savings. This is the next generation supply chain thinking, and the company recently announced that it plans to add more autonomous trains to its operation.
Another technology we are seeing make an impact is IoT-connected wearables where solutions like 'pick-by-vision' smart glasses give workers optimised picking lists that help them find products in less time, while wearables with scanning capabilities work in harmony with warehouse management systems to keep track of stock levels and inventory in real-time.
On top of wearables, another area where digital tech is having a profound impact in the supply chain is in the time-honoured aspect of asset tracking. Asset traceability has always been a key area in logistics but data and new digital solutions are revolutionising it and its role. Today's asset tracking systems use IoT, RFID and other technologies like Bluetooth or GPS to record and transmit real-time information on the location and condition of an asset, increasing visibility of assets in the supply chain and improving traceability.
It's a digital future for supply chain
Australia's logistics industry now needs to set its eyes on how it can go about digitalizing all the areas of the traditional supply chain. Doing so means a faster time to market, competitive advantage and by generating more data, it can create continuous insights that enhance overall operations.
According to PwC, 67 per cent of organisations in APAC now "consider digital supply chain disruptive and important", while 40 per cent of companies throughout the region have already deployed technologies like autonomous vehicles, collaboration tools and supply chain analytics. The shift to digital supply chain techniques is well underway and Australia's companies need to get on board or risk getting left behind.