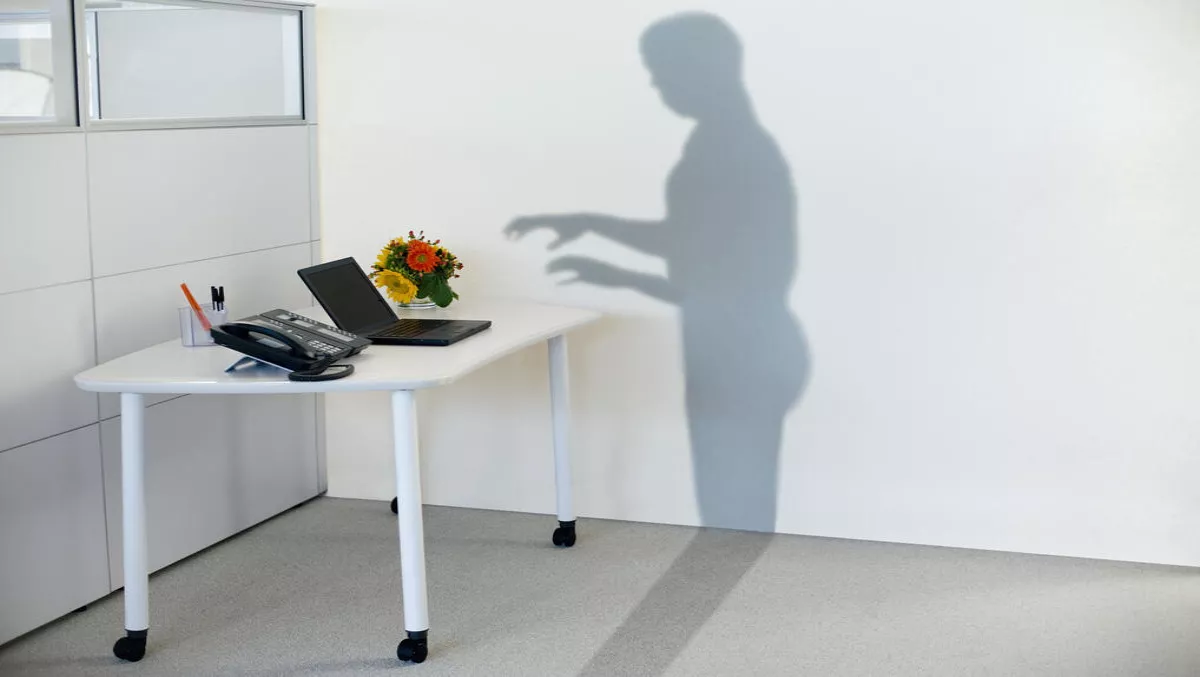 How the changing workplace is affecting your WiFi network
FYI, this story is more than a year old
WiFi as a form of internet connection is now prevalent in most workplaces. Those connections are usually crucial for workers to conduct their work, whether through video conferences, at their desk, through BYOD or moving around the office. But those WiFi connections come with conditions such as security, reliability, speed and stability across all platform types, says Netscout.
"While employees have their own expectations, organisations need the corporate network to support and enable their business aims, letting employees make the most of their skills and experience and, above all, supporting them to get their work done," says Netscout's director of APAC channels Amit Rao.
"More than that, it needs to be able to protect sensitive data on customers, prospects, employees and intellectual property, and provide seamless, secure connectivity," he says.
So how is the changing workplace affecting WiFi networks?
Employee expectations Employees expect connection that is portable and seamless – whether they're sitting at cafes or at hotspots. Netscout says that while drop-offs in these situations are sometimes acceptable, this tolerance does not extend to the workplace.
Organisational wi-fi networks must be more secure and reliable than public hotspots. Failure to address connection issues could turn your workplace into a 'notspot', says Netscout.
BYOD and device connectivity ​Netscout says that BYOD allows more flexibility and productivity for employees, and also cuts down on organisations' capital expenditure and upgrade cycles. However connecting these devices to WLAN networks requires planning, including information about WiFi capacity and coverage.
Make efforts to understand the devices themselves, so that organisations can remain in control of what Netscout calls an 'employee-centric' view of IT.
WiFi trends While many organisations are offering fully wireless WiFi, all of those networks still end in a wire, says Netscout. Network monitoring and management tools may keep track of this relatively hidden part of IT, but there are a range of expert tools and best practices IT professionals may follow.
The 802.11ac high-speed networking standard has been a boost for WiFi capacity, as it now offers multi-station connectivity at speeds of up to 1Gbps. This will become more prevalent in workplaces as the demand for high-speed internet grows. Network engineers and IT professionals should consider the implications of unmonitored access as the faster speeds also mean data breaches can occur much faster.
New application types Fast, reliable networking is crucial for data, voice, video, social and 'shared space' functions. Tools such as Skype and other unified communications and collaboration tools are useful for cutting costs and shrinking distance.
In addition, the rise of big data analytics, dashboards and other cloud-based enterprise tools require significant boosts in data volumes. Organisations should consider this when analysing speed and throughput for the future, Netscout says.
Quality of Service (QoS) Network complexity comes naturally with unified communication and collaboration tools, particularly as real-time apps can be merged with data applications. This in itself can create difficulties when considering multiple area-wide carriers and peering agreements.
However, failing to address these needs and incorporate them in 'world-class' wireless site design could be a bad move for your organisation. This could mean bad connections, jittery service, unworkable conference sessions and other problems that Netscout says could cause a loss of confidence in the organisation.
Your physical office Offices naturally comes with many obstacles and signal-blocking barriers such as walls, mirrors, electronics, legacy installations and even rogue access points can cause challenges for networks, Netscout says.
On top of that, organisations often share offices, which brings more security risks in the form of other workers, visitors, customers and prospects. Netscout says the corporate network must be designed for the real world – not just the virtual one.
Temporary networks Your networks don't have to be a permanent fixture. Conferences often have millions of dollars and reputations at stake. These events require accessibility, speed, reliability and security of the wireless networks.
"All of this demands that the organisation has real insight into how the wireless network is performing from day to day, as well as how best it can be designed in the first place. It should be designed not only for today's capacity but also for future workloads, including UC&C tools, rich media, big data, the Internet of Things and in-depth analytics," Rao concludes.
Related stories
Top stories