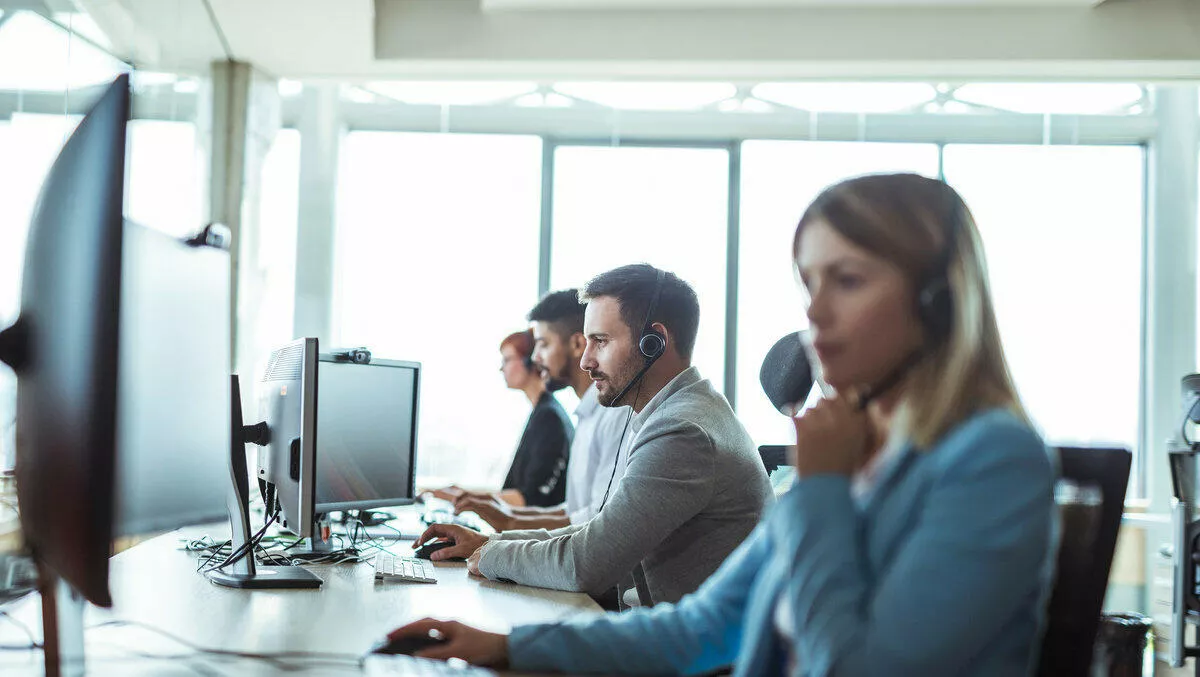 How cloud technologies are shaping the data-driven contact centre
FYI, this story is more than a year old
Most organisations understand compelling customer experience is what their contact centre should be delivering every day.
Increasingly, however, they're following a different path to achieve it.
Traditionally, organisations have relied on in-house resources to support their contact centre activities.
Telecommunications and computing platforms have been located within an on-premise data center and configured to support the requirements of staff.
While this worked well for decades, many organisations have been finding the approach is no longer efficient.
We're now at an inflection point where they're not getting the benefits of agile systems.
Changing customer expectations, an increase in the number of communication channels and the need for timely access to relevant data are causing many organisations to seek an alternative.
Many also have a desire for an infrastructure that is more agile.
They need to be able to swiftly react to changes in market conditions and customer requirements but want to avoid costly and complex IT reconfigurations.
Embracing the cloud for business agility
To address these challenges, growing numbers of organisations are turning to cloud-based resources.
By doing so, they're improving the experience for their customers while also addressing their internal challenges.
According to a global Ecosystm cloud study, more than half (53%) of organisations have increased work processes and efficiency as a result of using the cloud.
The study found other key benefits were improved flexibility and scalability (50%), improved service levels and agility (49%) and a reduction in IT costs (48%).
These benefits are achieved because of the significant advantages a cloud platform can offer a contact centre and its agents.
These advantages include:
High availability: Shifting the resources supporting the contact centre to a cloud platform can reduce unforeseen outages and the downtime traditionally required for upgrades and maintenance. Using a cloud provider that offers guaranteed uptime rates can ensure services are available to customers at all times.

Improved access: Having telecommunication and computing resources available as a cloud resource means they can be accessed from any location. As a result, agents no longer have to be in a dedicated centralised facility but can work from wherever is most appropriate.

Predictable costs: Rather than needing an in-house IT team and racks of servers, IT resources can be procured on an as-required basis. Capacity can be increased (and reduced) to meet changes in demand with costs becoming a predictable monthly fee.

Access to new features: Cloud based IT services are constantly being improved by providers. Rather than needing to invest in new applications and additional hardware, organisations can take advantage of new features as they are made available.
Time to erase those legacy systems and harness big data and analytics
Perhaps the biggest benefit that comes from a contact centre embracing the cloud is an increased ability to make use of data for customer journeys.
New cloud-based tools can collect data from every customer interaction and analytics software can provide insights that previously have not been available.
Applying analytics to every step of a customer's journey will help the contact centre - and the wider organisation – provide a much-improved level of service to customers.
Add machine learning and customer journey mapping capabilities and the potential is even greater.
Achieving such insights in an on-premise environment would require significant investment and complex integrations between multiple applications and data stores.
On a cloud platform, used Software-as-a-Service (SaaS) offerings, this complexity is removed.
An organisation can simply select the capabilities required by their contact centre which can then be readily delivered.
Adding artificial intelligence (AI) to the mix can push things even further.
Data from CRM systems and communication touchpoints can be analysed in real-time, allowing the organisation to deliver a truly personalised customer experience.
This, in turn, will drive greater loyalty and higher revenues.
A cloud-driven future
The transition from traditional contact centres supported by purely on-premise IT resources to those embracing the cloud is happening at an increasing rate.
Driven by a desire to improve flexibility, insight and customer service, organisations are rearchitecting their centres and taking advantage of a range of rapidly evolving cloud resources.
By taking this strategy now, an organisation can ensure it is best placed to offer the highest levels of customer service possible.
Aided by big data and analytics, and supported by a robust cloud platform, the contact centres of the future will become an even more important resource than they are today.