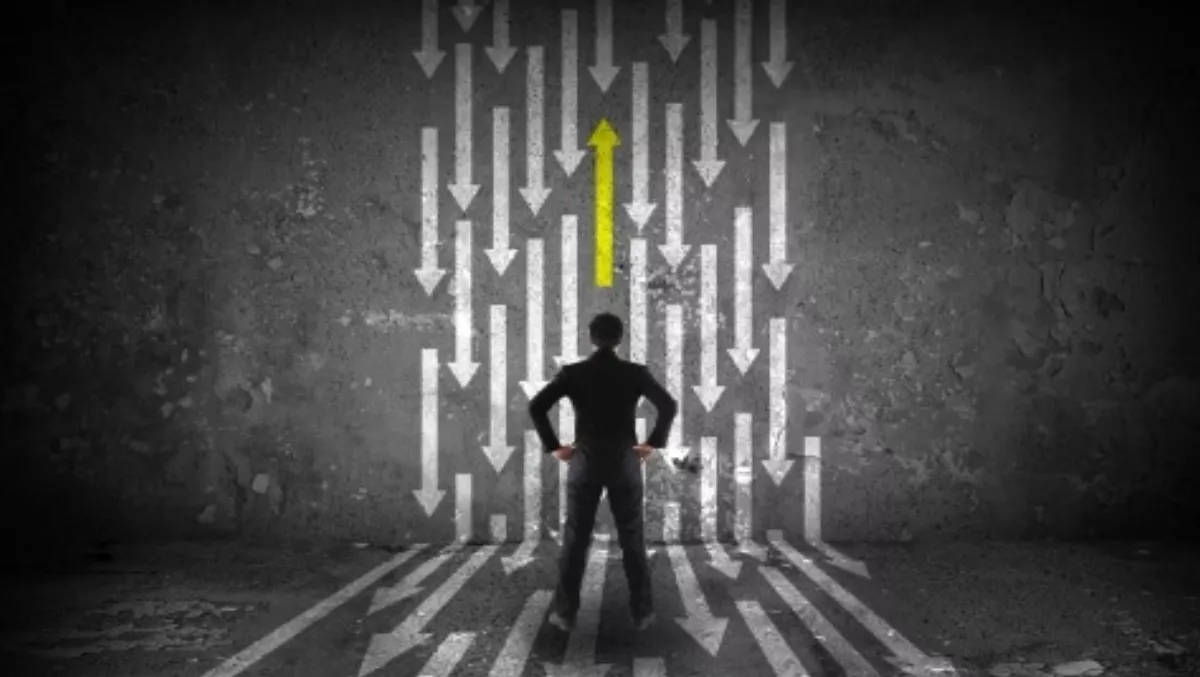 How to complete a successful digital transformation
FYI, this story is more than a year old
Digital may be the latest buzzword, but enterprises do not fully understand what it means, according to data analytics firm Teradata.
Alec Gardner, general manager ANZ, Teradata, says organisations are looking to leverage the trend towards digitisation and doing business online to optimise their own business performance.
"By implementing discovery analytics to derive meaningful insights from digital data, companies can streamline processes, offer more relevant products and services, and engage with customers more successfully," he explains.
"'Digital' is a business buzzword that is gaining momentum but many organisations don't fully understand what it really means, let alone how to achieve digital transformation," Gardner says.
He says that while digital electronics have existed for decades, the recent use of the term suggests it is newly invented for online networks and platforms.
"Actually, digital transformation means finding ways to adapt to the changing usage patterns and expectations of customers looking to engage on their own terms, via the channels that suit them best," says Gardner.
Teradata suggests companies consider these four factors when looking to achieve digital transformation:
1. Digital is ubiquitous Broadband networks and connected smart devices now reach more than seven billion people around the globe, letting organisations communicate and interact with customers regardless of location.
"Businesses must accept that digital is ubiquitous and create omni-channel campaigns that let customers interact with the business via mobile devices, desktop devices, email, websites and SMS as well as bricks-and-mortar outlets," Gardner says.
2. The model must suit the business Digital is not just about social networks, online search and video streaming, Teradata says.
"And for most companies, an advertiser-supported approach is not practical," Gardner adds. " However, some of the innovations in interaction, communication and sharing demonstrated by businesses like Amazon can be modified and integrated within existing business models."
3. The value chain can drive efficiencies "Digital is not just about marketing and communications. It should be part of an end-to-end integration aimed at achieving strategic capabilities including fulfilment, for example," Gardner says.
"As a result, businesses looking for digital transformation must remember that competitive advantage can often be won within the value chain itself by streamlining processes and minimising costs."
4. Costs will determine competitiveness In an increasingly level playing field where organisations offer similar prices for similar products, the business with the lowest costs wins, Gardner says.
"Companies can reduce costs as they become more experienced at offering products or services, finding ways to streamline processes and make better decisions, faster."
"The experience curve, identified by the Boston Consulting Group, means the learning cycle is shortened due to fast turnaround times. It can be supplemented with discovery analytics for translating insights into learning, decision and action."
"Making sense of the dynamic changes presented by digital innovations requires a clear vision and the ability to make the best decision possible," Gardner explains.
"A digital transformation is really a business transformation: an end-to-end integration of the organisation's business processes to achieve strategic capabilities.
"Today's need for real-time capabilities and active operational intelligence becomes the standard operating model that businesses need to adopt if they want to be successful," he says.
Related stories
Top stories