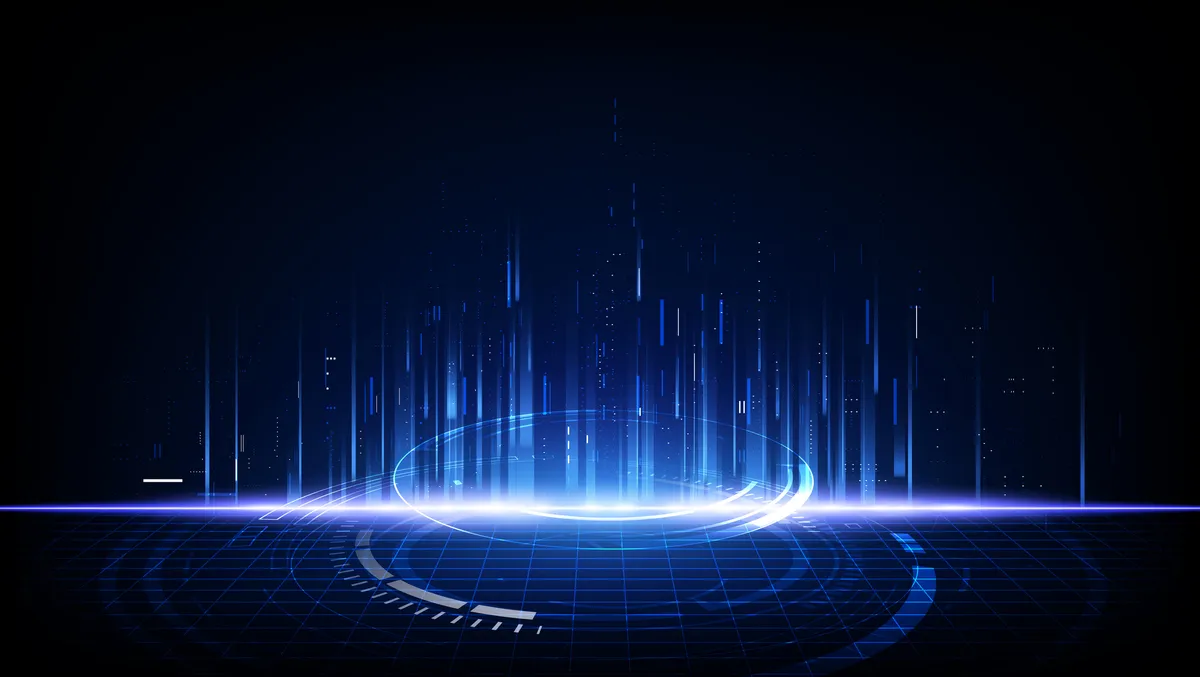 How hyperscalers are shaping Australia's enterprise cloud landscape future
FYI, this story is more than a year old
Australia's public cloud market encompasses both global and domestic players and there has been widespread adoption of cloud technology across public and private sectors. Australia is one of the most mature cloud markets in the world and has acted as a forerunner and early adopter of cloud services. Part of this uptake has involved the growth of hyperscalers, which is a term given to companies that are accelerating cloud solutions on a global scale.
The top six global hyperscale clouds - Amazon Web Services (AWS), Azure, Google, IBM, Oracle and Alibaba Cloud - dominate the local IaaS (infrastructure-as-a-service) market. The growth of domestic data centre providers such as NextDC, Telstra, Equinix and homegrown cloud companies like Ninefold, Optus Elevate and Cloud Central have added to the presence of these global hyperscale clouds making Australia a very vibrant market. GlobalData's forecast suggests Australian enterprises will spend almost AUD$20 billion on cloud computing by 2025, with PaaS (platform-as-a-service) predicted to be the area that will see the most growth over the next three years.
Cloud technology and business models are the foundation for most digital services and hyperscalers have increasing influence in shaping organisations' investments. With the race for cloud market share heating up, hyperscalers can't afford to rest on their laurels. Instead, they need to continue pushing their cloud infrastructure and services further.
A strong case for enterprise-wide cloud migration
National Australia Bank recently announced that it will fall short of its goal of migrating 1000 apps in 1000 days to the cloud. However, they are on track to have 80% of its applications in the cloud by 2023. This is still a commendable effort by one of Australia's top banks, and it's a transition that has helped NAB save millions of dollars.
Part of the appeal of working with hyperscalers is that the cloud is a less capital-intensive way to run IT infrastructure when compared to legacy on-premise systems that require large upfront payments. The adoption of cloud technology will continue to evolve from a "lift-and-shift" approach into carefully considered and thoughtful modernisation programs as more enterprises understand the savings that can be achieved through cloud migration.
Enterprise-wide cloud migration is the key to moving from siloed tools and platforms to a more agile and scalable environment that promotes business transformation and modernisation. At its core, cloud computing is about creating a unified, organisation-wide platform that enhances the experience for an organisation's staff and customers. To fully optimise cloud modernisation and move away from siloed tools and platforms, business and engineering groups must work as one team. When cloud modernisation is approached as an IT-only effort, the focus is often cost-oriented, which can limit innovation and opportunities. However, when teams work in unison, greater uptake and results are achievable.
From enhanced efficiency to delivering breakout experiences - a shift in cloud drivers
This year we're seeing cloud transformations take on a whole new role. Cloud migrations are helping foster increased connection between customers and businesses and employees and employers. While organisations have looked at the cloud as a way to solve complex issues and improve efficiencies for many years, enterprises are now looking to go 'all-in' and build better experiences, trust and identify new opportunities for their customers, especially as digital fatigue is on the rise.
The real winners will be organisations with thoughtful plans and implementation roadmaps. Hyperscalers offer robust security services and specialised partners to enable flexibility, enhance trust and elevate experiences. Businesses that take full advantage of these enhancements will come out on top.
An industry approach coupled with competency development
As cloud services evolve, industry and sector-specific processes are being developed by hyperscalers in collaboration with leading cloud offerings like Infosys Cobalt. Applications like product recommendations in retail and insurance claims administration offer industry-specific capabilities which are well on their way to being sourced from cloud-native providers. As industry blueprints are established, organisations will be able to leverage these as building blocks to continually build new products and services in the cloud.
These blueprints will continue to evolve and scale, but the complexity of managing and securing cloud resources involves overhead costs and admin and requires a cloud ecosystem with advanced capabilities. To further drive their market share, hyperscalers have also been leading channel development through competency programs. For instance, AWS' government competency is becoming the largest industry-focused competency among its partners.
Support for emerging technologies
The hyperscalers are leading technology development to augment edge computing. They're looking to expand the possibilities for organisations to drive cloud innovation. Hyperscalers are orchestrating the systemic evolution and deployment of the IoT (internet of things) to support new application types, enabling next-generation digital business applications.
Hyperscalers bring with them an ecosystem that can enable better resilience for businesses, especially those that need to deliver better hybrid experiences for all with five-nines availability. While evaluating their cloud investments and partners, organisations should begin a comprehensive and considered process where the architecture and deployment of applications in the cloud are examined against an accepted reference model provided by hyperscalers such as the AWS or Azure Well Architected Framework (WAF).