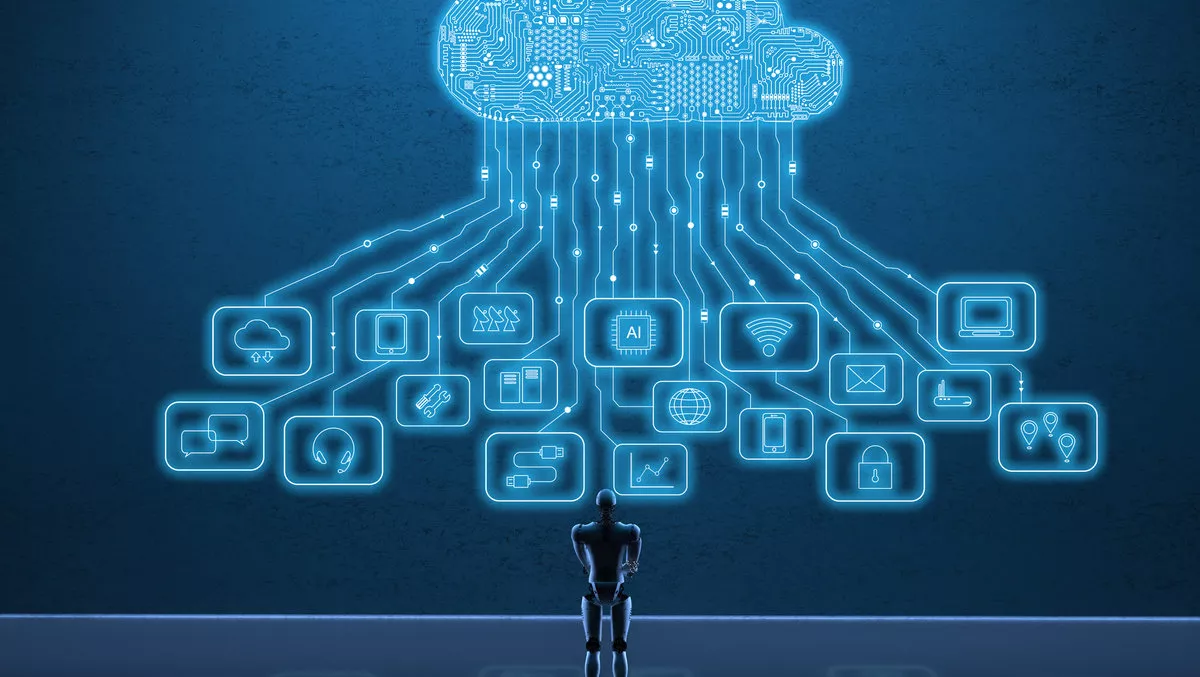 How Intel aims to make enterprise collaboration accessible for all organisations
Tue, 11th Jun 2019
FYI, this story is more than a year old
Intel launched the Intel Unite Cloud Service, which enables choice in deployment and management of Intel Unite solution for organisations of all sizes, from large enterprise to small businesses. Customers now have the ability to choose whether to host Intel Unite solution on-premise or in the cloud to modernise their collaboration environment.
In today's modern workplace, unproductive meetings are one of the biggest time-wasters, with 71% of senior managers reporting that meetings are unproductive and inefficient. As companies of all sizes turn to cloud computing for its flexibility, efficiency and overall cost-effectiveness, they are also looking for ways to make meetings more productive.
Based on an internal study conducted by Intel, it is estimated that small businesses run nearly one-quarter of their apps in a cloud-based environment, and communication/collaboration apps are – and are predicted to remain – one of the most popular cloud-based apps.
To give businesses more choice, convenience and flexibility, Intel now offers the Intel Unite solution in the cloud, as well as on-premise.
The new Intel Unite Cloud Service delivers the same features organisations can expect from the on-premise offering: secure wireless content sharing with meeting rooms, remote users and guests. But instead of spending time and resources to manage an on-premise PIN server, this function is now deployed in the cloud, potentially minimising infrastructure costs and IT overhead.
The Intel Unite solution helps to modernise meeting spaces. The low-maintenance manageability of the Intel Unite solution gives information technology (IT) teams more flexibility to focus on other technology priorities.
The potential cost and resource savings can help the entire organisation and increase productivity for employees by improving meetings. Today, there are nearly 1 million Intel Unite solution-based units being used across organisations globally.
Intel commissioned Forrester Consulting to conduct a Total Economic Impact (TEI) study and examine the potential return on investment (ROI) enterprises may realise by deploying the Intel Unite solution.
Forrester surveyed four organisations, representing a wide variety of industries and created a composite model for analysis from characteristics of the four surveyed organisations. Using the composite organisation, the new Forrester study found that the ease of connecting to meetings and switching between presenters with the Intel Unite solution reduced meeting downtime by up to 15 per cent compared with legacy solutions.
The same study also found that features like multi-screen sharing, remote access from anywhere, and seamless plug-in integration could help make meetings up to an additional 5% more efficient compared with legacy solutions. With the Intel Unite solution, organisations can improve meeting efficiency, reduce downtime and eliminate the need to install and maintain legacy cables and adaptors.
Forrester found a composite organisation experienced benefits of up to $743,000 over three years versus costs of up to $130,000, and an ROI of up to 470%. Savings assume a U.S. company with 10,000 employees, annual revenue of $1 billion per year and 10 locations.
Built on top of the Intel vPro platform, the Intel Unite solution is designed with built-in security, stability and manageability features. With advanced telemetry, IT and facilities management also have access to a broad set of data, from meeting room hardware and connectivity to room usage.
Intel Unite is designed to work seamlessly with major unified communication solutions like Skype for Business, Cisco WebEx and Zoom, enabling organisations to have similar room experiences across their collaboration spaces.
And with new cloud-based hosting options, businesses of all sizes have flexibility, convenience and choice when deploying the Intel Unite solution.