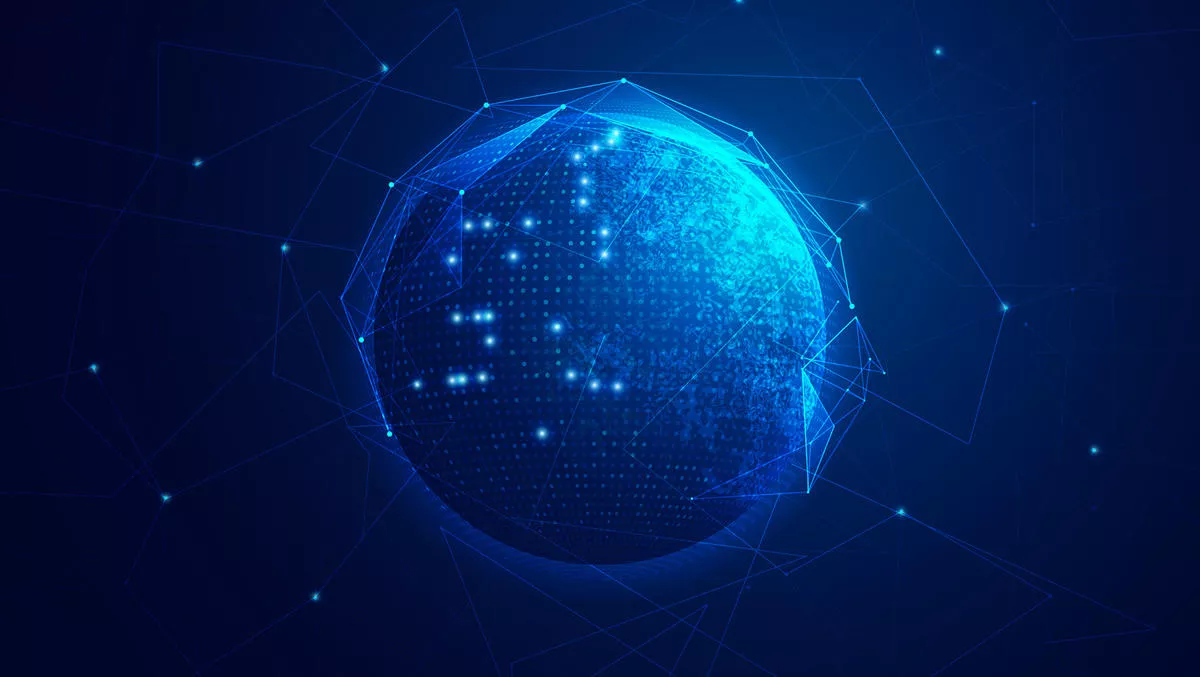 How IT will lead digital transformations
Wed, 10th Feb 2021
FYI, this story is more than a year old
As enterprises race towards digital transformation, initiatives to achieve transformation have become IT leaders' most urgent goal. The pressure to deliver new and personalised customer experiences has reached crisis mode.
The COVID-19 pandemic has raised the urgency of digital transformation as companies have been forced to shift from in-person to contactless sales and services overnight. Delivering digital customer experiences has become the only way to do business.
IT departments have been obliged to rapidly develop new products and personalised customer experiences.
Digital transformation is often described as 'a foundational change in how an organisation delivers value to its customers.' Today's environment demands delivering value via personalised customer experiences from digital channels such as mobile apps, messaging apps, social media, and physical delivery.
Channels must be connected to provide a personalised customer experience allowing a customer to move seamlessly through a custom-tailored journey.
Customer 360 refers to a complete view of a customer, including every interaction from a website inquiry to a product purchase to a customer support ticket. It means that every group in a company sees the same view and the same version of the truth about a customer.
A recent survey disclosed that 45% of respondents aim to achieve 'a single unified view of the customer' from their tools and technology investments. A customer 360-degree view and personalised experiences go hand in hand. Both are enabled by integrating data, applications and APIs.
IT is in a unique position to champion and lead digital transformations by translating a company's transformation objectives into a technology roadmap for achieving those goals. Leveraging data and deploying integrations are the building blocks to delivering personalised customer experiences and a 360-degree view of the customer, which are part of most transformations.
IT also serves as the bridge to many different departments, from finance to sales, marketing, support, and more. Providing relevant information, automating processes, and offering tools to uncover insights is a core function that IT is positioned to make happen.
Additionally, IT teams have many of the skill-sets needed to execute on the technology roadmap. Those skill-sets include software development, cloud computing, DevOps, data science, UX, artificial intelligence, and many more.
Integration challenges
IT can lead digital transformations and deliver personalised customer experiences and a customer 360 degree view, but it must solve serious integration challenges. There is the typical challenge of limited resources, and the continual need to innovate and deliver faster than competitors.
Data silos are a big problem. Customer data must be integrated, but enterprises often lack consistent data across systems, making integrations more difficult. The increasing number of disparate applications is a problem too. While the average company has 129 applications, 10% of businesses have more than 200, making integrations more complex.
IT lacks resources and tools to integrate the increasing numbers of data, applications, and APIs. While integration is foundational to transformation, the projects require integration expertise — which many enterprises do not have. If limited IT resources are applied to integration projects, the resources are unavailable to work on projects in the company's core initiatives.
Integrating disparate data, applications, and APIs takes time. But with 59% of IT decision-makers saying the pandemic has accelerated their transformation efforts, spending months integrating data and systems is no longer viable.
IT teams care about the reusability of tools and processes to give them long-term scale. Some have inherited older integrations that were custom-coded and lacked documentation. Such work is not reusable and requires resources to maintain. With the growing volume of data, applications and APIs, solutions are needed to help scale integrations.
Integration Platform as a Service
IT is capable of leading digital transformations by addressing the integration challenges in delivering digital transformations. For instance, Integration Platform as a Service (iPaaS) solutions can integrate data, applications and APIs, and offer ease of use, pre-built integrations and customisable templates.
Modern iPaaS solutions are built on the cloud and used for application integration, data integration, B2B ecosystem integration, API publishing, multi-experience support and IoT scenarios. Enterprise-class iPaaS platforms support integrations that enable companies to develop and manage their own integrations without needing professional services. They can provide the high availability, disaster recovery and security that enterprises require.
At least one vendor offers an integration solution based on a leading API integration platform (iPaaS platform) and the best practices of thousands of integrations that customers and partners have implemented. The iPaaS platform connects and automates disparate systems, automates critical business processes and gives a 360-degree view of customers, partners and products.
The solution connects data across thousands of on-premises, SaaS and cloud-based systems and data sources. It simplifies integration challenges and connects to any enterprise data, application and API. The integrations automate critical business processes across the customer lifecycle giving a 360-degree view of the customer by all departments in the company.
This leads to faster and smarter decision-making, while moving away from time-consuming manual processes and inaccurate information, often from rekeying information from system to system.
Rather than relying solely on IT resources to custom-build data integrations and process automation, the solution includes a complete toolkit comprising a full lifecycle APIM suite for real-time data access, out-of-the-box process templates, application connectors and integration recipes.
Process templates are packaged solutions of pre-built integrations that are based on the most common use cases. Examples include the process templates for Salesforce and NetSuite integrations which combine Salesforce and NetSuite connectors, pre-built workflows, and integrated processes.
Seek a vendor that offers a customer API360 toolkit that can speed up business processes automation by up to 80%. This can give 30-40% of users a faster time to market while substantially increasing revenue and operational efficiency.
Such a toolkit has powerful components that shorten integration time and provide standardisation of integrations and code reusability. The most common integration and workflows can be easily implemented with application connectors, process templates, and pre-built workflows. The more unusual and complex integrations can be custom-designed and deployed. The toolkit handles both types of integrations, enabling integration scalability.
Integration in action
IT is in a unique position to champion, lead and deliver successful digital transformations. But integration challenges must be solved to connect data, applications, and APIs. Increasing the speed of integrations while minimising IT resources is vital.
The fastest way forward is integrating with an Integration Platform as a Service (iPaaS) solution with pre-built integrations. With the future of enterprises at stake, IT has the opportunity to step up and lead.