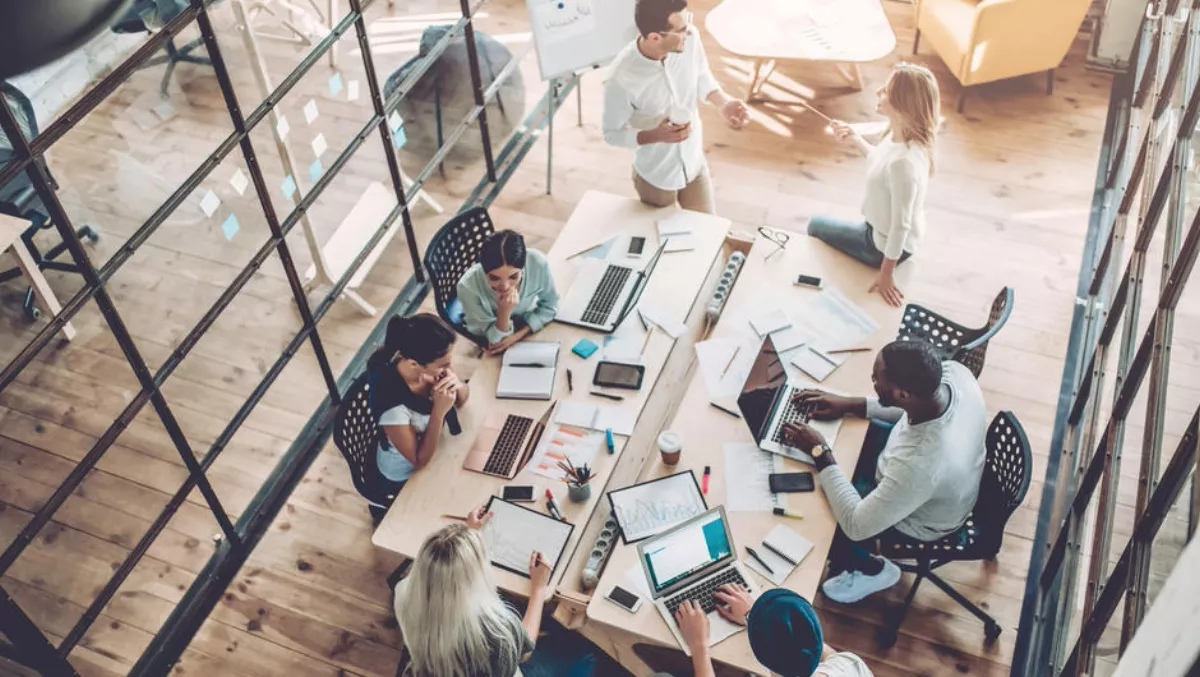 How offering IT 'self-service' can help create a more attractive workplace
FYI, this story is more than a year old
Article written by Jamf systems engineering manager Justin Krisko
With the struggle to attract and retain talented staff continuing in many business sectors, organisations are constantly seeking ways to make their workplaces as attractive as possible.
While innovations such as free meals, on-premise childcare and relaxation zones do the trick in some cases, often it comes down to the way in which technology is offered in the work environment. Staff want to have access to the tools and services they need to complete their roles without feeling hampered by cumbersome restrictions and security procedures.
The technology factor
All too often, staff can become frustrated with workplace technology when they feel they have little or no control over it. They're supplied with company-issued devices that are locked down and unable to have additional applications added.
If problems occur or changes are required, staff members are forced to log a job with the IT department and then wait patiently for a response. There's very little, if anything, they can do to improve the situation for themselves.
To overcome this and improve flexibility for staff, increasing numbers of organisations are turning to a self-service style of IT support. Instead of having to rely on a central IT department to help with issues, staff are given the power to tackle things themselves.
This is particularly important for organisations trying to attract younger staff members. They have grown up with technology and are very comfortable with finding answers to problems and adding new applications and tools as required.
For many, the technology they will be using in the workplace will play a significant role in whether they will accept a job in the first place. If they see a situation where they will be locked into pre-approved equipment and ways of working, they may well accept employment elsewhere.
The approach also works well as workplaces themselves become more flexible. According to a report by global workplace provider Regus, 48% of Australian workers report they now work outside their main office for 2.5 days or more each week.
Creating a self-service IT environment
To overcome the traditional restrictions around technology that exist within many workplaces, an organisation needs to undertake a series of steps. Together, they can create a much more flexible and productive workforce that is better equipped to deal with the challenges of modern business.
These steps involve the creation of a self-service IT environment and include:
1) Allow a choice of devices
Rather than dictating that all employees must use a standard, business-issued IT device, organisations should consider having a range from which new staff members can choose.
Dubbed a Choose Your Own Device (CYOD) policy, this will allow individuals to select a device with which they are familiar and means they won't have to learn a new operating system or way of working. The range could include Windows and Apple notebooks as well as tablets and smartphones. Interestingly, increasing numbers of employers are making a virtue of the fact that their employees are able to choose Apple devices as their primary computing platforms. These companies include giants such as GE and IBM. 2) Create a corporate app store
To increase flexibility when it comes to software, the organisation should create a corporate apps store. This will contain a portfolio of software tools that have been pre-assessed and approved by the IT department.
Employees can visit the store and install any software they need to complete their tasks. Security is maintained because policies about the installation of software from outside the store can still be enforced. The app store could also contain links to pre-approved cloud-based services which an employee can add to their technology mix, further improving flexibility and aiding productivity. 3) Equip the IT department
Putting these changes in place within an organisation will also require shifts in the role and function of the IT department. Rather than simply being the issuer of devices and enforcer of strict usage policies, IT must become more flexible and able to respond to user requests. The skill level will need to be expanded to ensure IT teams are able to effectively manage an expanded fleet of user devices. They must be able to ensure that robust security is in place while at the same time allowing the devices to be open enough to meet user expectations. The IT team must also be constantly reviewing the software on offer in the corporate apps store to ensure all tools required by staff are available. This will reduce the likelihood that staff members will circumvent IT and adopt shadow IT resources which could have implications further down the track.
By following these steps, organisations can make the technology in their workplace environments as attractive as possible for staff while also ensuring that corporate policies around security are maintained. Having a self-service IT environment will facilitate the attraction and retention of staff over the longer term.
Related stories
Top stories