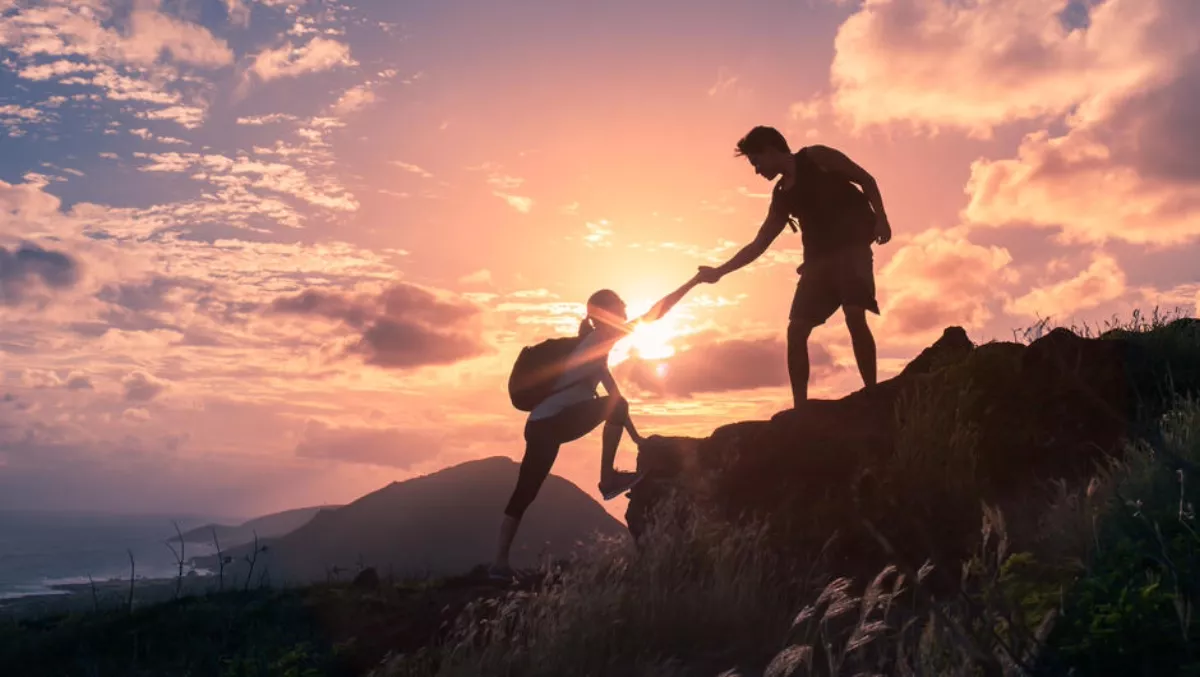 How to regain customers' trust after a CX failure
Tue, 9th Jan 2018
FYI, this story is more than a year old
2017 saw an abundance of Customer Experience (CX) failures that have left some of Australia's biggest companies red-faced.
From long call waiting times after various outages, less than desirable customer service ratings, or system crashes, there are a number of lessons to be learned if brands are to set themselves up for success in 2018.
There are, however, some simple rules that brands can follow to avoid CX failures, and regain the trust of increasingly demanding consumers who are all but ready to swap to a competitor waiting in the wings.
1. Trust: The five letter word that will make or break a brand
It only takes one mistake to lose trust.
With customer voices so powerful, safeguarding a brand's reputation by establishing long-term loyalty whilst increasing digital growth is a must.
Customers want to be able to trust the brands they interact with, and it is, therefore, essential to stress transparency and communication across the board, especially as customers become increasingly concerned with the manner and speed by which an issue is responded to, rather than the fact that it occurred in the first place.
The recent fallout over Uber hiding a data breach that impacted 57 million users and drivers for a year should be enough warning to brands that transparency is the only way forward.
When it comes to building ongoing trust, reliable service is key.
Each department, location, and channel needs to have a holistic view of the customer available at any point in time in order to make each customer feel valued, and build an ongoing and trusting relationship.
2. Anticipate the worst
Australians are expecting brands to spend wisely on technology to future-proof the way they deliver services.
Brands should be focusing on speed and their ability to bounce back from unexpected outages or technical failures, particularly at times of peak traffic.
Irrespective of whether brands are investing in 'digital first' policies or innovative ways to provide services, the core goal should remain the same - delivering customers a seamless experience.
Before a major activity peak, brands need to first assess the processes and technologies working behind the scenes.
These need to be thoroughly reviewed to ensure all potential security, speed, and reliability risks are assessed and tested at scale to ensure the system is ready for the anticipated increase in traffic.
3. Sharing (data) is caring
2017's CX failures reflect a clear lack of investment in operational customer experience measurement and absence of customer service best practice initiatives across some of Australia's largest brands.
Time-poor customers never want to feel like they're interacting with a brand for the first time.
Information should be easily accessible so that repetition is kept at a minimum and interaction times are reduced. Not only does this improve the customer's experience, it also reduces operational costs for the brand.
Ultimately, the overall perception of a brand's CX will be greatly improved through providing the customer service team with the tools to pre-empt a customer's inquiry.
For example, if a customer begins a conversation with a chatbot in the wake of an online banking system crash and the issue is not resolved, it is likely they will then call the support centre to seek further help.
If support staff have easy access to each customer's chatbot conversation history, they will be able to easily pick up where the chatbot left off, reassuring the customer and increasing their trust in the brand.
4. Stay ahead of the curve
Today, consumers engage with services in multi-channel and cross-channel journeys, pausing them and resuming them over time, so keeping up can be tough.
The first step towards providing a seamless customer experience is to invest in testing.
Luckily, there is a way for brands to achieve CX assurance.
Measuring a brand's customer service technology using synthetic customer interactions, Operational Customer Experience (OCX) measurement enables brands to create flawless CX by removing negative experiences in real-time, through proactively detecting and eliminating failures that lead to customer dissatisfaction before they even happen.
This reduces the amount of frustration due to poor customer service experiences, and ultimately will lead to more efficient services, and therefore increased trust.
Staying ahead of the curve and delivering consistently 'perfect' customer service may seem impossible, but having the right technologies in place to protect and future-proof brands from the unpredictable is essential in establishing customer loyalty.
Therefore, effectively managing the customer experience is no longer a choice, and CX needs to be precise and flawless to ensure efficiencies are increased, and trust is maintained.