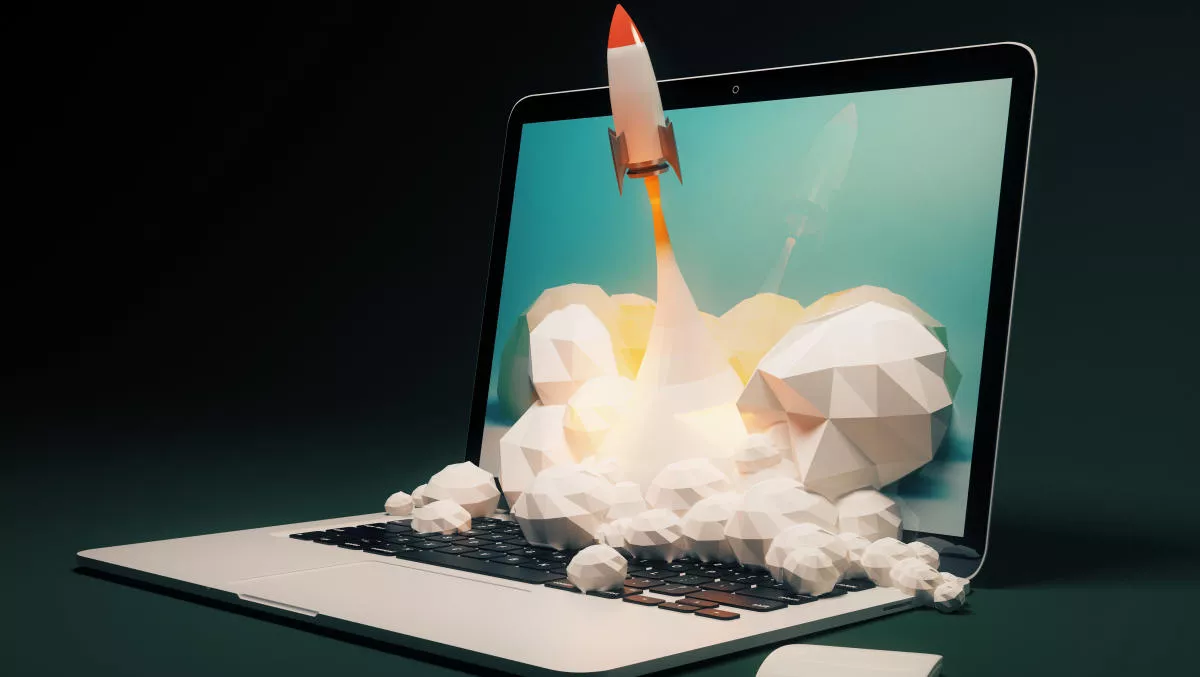 How to achieve technology-fuelled growth with finance
Wed, 31st Mar 2021
FYI, this story is more than a year old
2020 showed business that we're reliant on technology more than ever – and that can be used to your advantage.
Technology and software are evolving rapidly, especially as we move into the era of machine learning and artificial intelligence. If your business wants to be on the cutting edge of tech it also needs to leverage that into a growth strategy.
Here's how to achieve tech fuelled growth and fund it properly.
Financing your next round of tech upgrades
The first obstacle toward having a robust technology suite is funding it. Having access to unsecured business loans can fortify a cashflow position and ensure your business uses liabilities appropriate to the asset.
Every business needs adequate cashflow. According to ASIC, 46% of businesses fail due to poor financial management. Knowing the numbers and maintaining cashflow prevents your business from becoming another statistic. One of the biggest mistakes (if not the biggest mistake) is mixing these up, as Savvy managing director and finance expert Bill Tsouvalas says.
"Spending short term liabilities on long term assets is a recipe for disaster. You will run out of operating cash and dig yourself into a hole that's almost impossible to get out of. Financing new tech, be it desktop or laptop or servers, is best done with a longer-term loan.
Unsecured business finance is as cheap as it's going to get, thanks to a super low RBA cash rate. With instant asset write-offs still available, your business can move forward with a technology-fuelled growth strategy that ensures profit-driven processes are in place.
Increasing performance: looking at new PCs
Keeping up with the latest in computing technology can be a major expense, depending on the nature of your business. The important question to be asked is what do you really need? Some businesses require the latest in computer processing power in order to perform complex tasks. If your work requires this, then the outlay is a necessity rather than a nicety. For others however, excessive expenditure on the latest technology can be superfluous to needs.
Being honest about your IT requirements is a fundamental best practice of business finances and budgeting.
For companies that do require powerful PC processing technology, the latest CPUs are a necessary investment, which can be written off as a business expense. Fortunately, increased competition from AMD with incumbent Intel has benefitted consumers as a greater diversity of high-performance chips have come on the market.
If your business is still languishing behind with older, lower-core count chips, having the extra grunt can help future proof your business as multi-core applications mature.
Increasing productivity: cloud-based CRM and automation
Having cloud-based CRM and API extensions that automate routine tasks can supercharge your business productivity. For example, workflow tracking can pinpoint bottlenecks and allocate resources more effectively. If your business is customer-facing, implementing customer service portals such as ZenDesk reduce manual email communication or inbound calls, allowing staff to concentrate on their immediate tasks. Repetitive tasks such as data entry or responding to customer emails can be eliminated and automated using "trigger points" via Zapier or IFTTT.
"The WFH phenomenon means you can use CRM and API functions to automate simple tasks and even push incoming calls to mobiles, depending on the software you choose to subscribe with," Tsouvalas says. "It increases agility and gives your business opportunities to pivot according to market conditions.
Increasing profitability: Easy payment systems and accounting
A big impediment to growth is slow payments. A priority for business is implementing a company-wide accounting system which can also be used in the field. Using cloud accounting solutions such as Xero or MYOB can automate raising and sending invoices; even using smartphones or tablets.
Cloud accounting can give you actionable insights into your cash flow position and help automate tasks such as chasing unpaid invoices. "This kind of intelligence should be your top priority," Tsouvalas says.
"Cash flow is your business' blood and like a doctor, you need to know the health of the patient before you operate! This can drastically increase profitability for a modest investment per month.