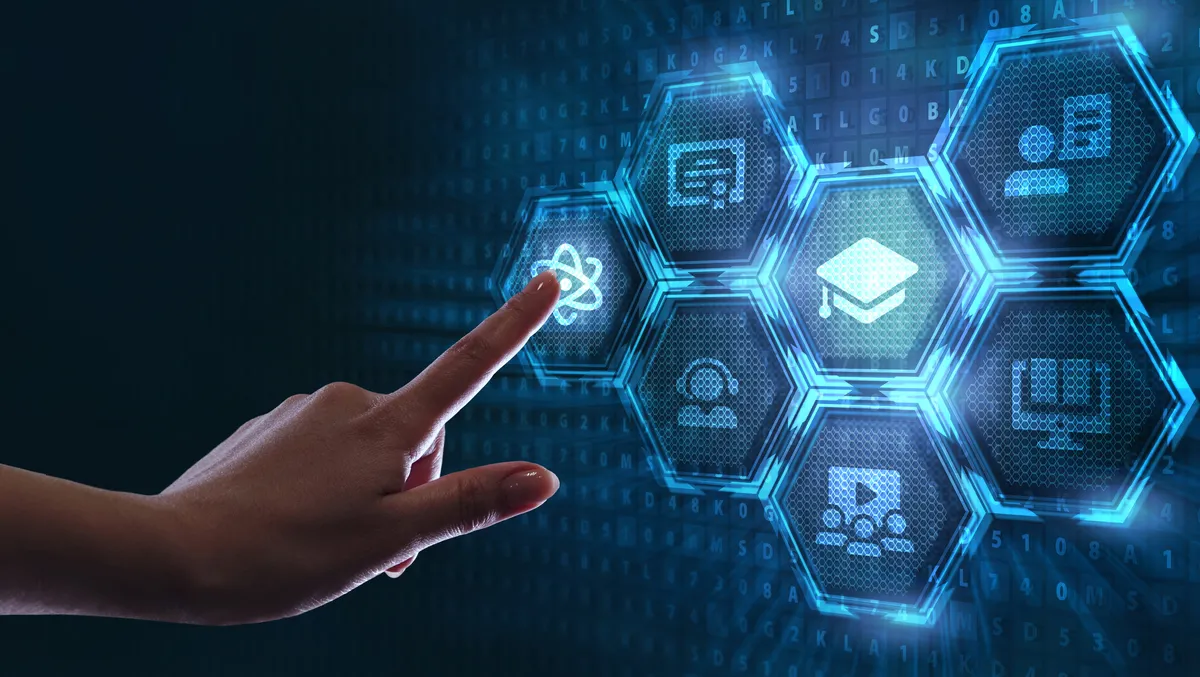 How To Overcome the IT Skills Gap With Upskilling
Sometimes hiring is easy — you post the job description and are suddenly inundated with eager, qualified candidates.
This is not one of those times.
Particularly for tech roles, the hiring landscape has never been bleaker. Talk of an information technology (IT) talent gap is inescapable, and with good reason: According to research, 73% of business leaders predict they will struggle to fill open technology roles in 2023. The demand is high, and the supply is more limited than ever.
This is a serious problem because in the last decade — thanks to the digital transformation — tech has insinuated itself into every single industry. So it doesn't matter whether you run a knitwear store or a massive insurance firm — you're going to need someone with tech skills to keep business operations running smoothly. And that's not to mention the increasingly threatening risk to cybersecurity.
Luckily, there are ways to bridge the gap — it just requires thinking outside the box. In this article, we'll explore how upskilling and reskilling workers in IT skills can fulfil modern business needs in this digital era.
Upskill and Reskill the Employees You Already Have
Struggling to find qualified tech workers can be frustrating. But here's the thing: Everyone has the potential to become a tech worker. Even the employees you already have.
You hired your current employees for a reason: They're smart and agile, and they can roll with the punches. So why not invest in them? Why not equip them with the tools they need to keep up with the evolving IT and cybersecurity landscape and potential threats?
You can upskill your current employees in IT skills to enhance their knowledge and performance in their role or reskill employees to take on a new position in IT. Here are a couple of ways you can get started:
1. Apprenticeship programs.
Apprenticeships are structured learning programs that give inexperienced employees hands-on experience to learn a new trade or skill. The apprentice works with a seasoned professional, allowing them to learn on the job.
2. Certification programs.
These programs provide employees with education and instruction on a specific skill set, job or task and a certificate proving they've met the minimum set of criteria upon completion.
The benefits of reskilling current employees to fill IT roles go both ways: Many studies show how new learning opportunities are tied to job satisfaction. People want to grow in their job. They want to equip themselves for an increasingly tech-oriented future. Giving employees a chance to expand their skill sets in this way sends a clear message: We care about your development. We want you to thrive.
People want to grow in their job. They want to equip themselves for an increasingly tech-oriented future.
What Upskilling and Reskilling Looks Like
This kind of training can take several forms.
You can offer employees the training they need to become certified in various technical competencies, like AWS Certified Cloud Practitioner, Cisco Certified Network Associate (CCNA), and CompTIA Security.
These common certifications are designed to give individuals the skills they need for entry-level tech positions.
Certificates like these can improve job performance, allow for better interconnectivity between teams, and help fill IT talent gaps.
Looking Beyond the Workplace: Partnerships
Beyond upskilling and reskilling, organisations can take some travelled routes when attempting to fill IT roles.
Typically, when trying to fill open roles, employers look to applicants who already have the required skills. But what if you got on their radar while they were still acquiring those skills?
You can partner with local academic institutions, technical schools or certificate programs. Here you can find people who — very soon — will precisely have the skills you're looking for. As a result, you can help create a viable employment pipeline and prevent crucial IT roles from going unfilled down the line.
One example is the pre-apprenticeship program ConnectWise recently launched with CompTIA, which is actively matching skilled workers with a robust group of potential employers. The idea is to bring the apprenticeship model into the tech industry on a much grander scale than we've previously seen. On one (essential) level, these types of partnerships help to grow the workforce. And just as importantly, they equip tech talent with the skills, training and certifications they need to grow their careers.
And it's important to note that it does this for tech talent of every background. Much essential diversity, equity and inclusion (DEI) initiatives have arisen in the IT industry over the last few years, but we still have a long way to go. Partnerships and internal training programs can significantly expand opportunities and create a much more diverse hiring pool.
There is no question that the last few years have been hard on employers. But it's genuinely worth looking at IT skills gaps as an opportunity — a chance to rethink how we hire and what the typical lifecycle of an employee should look like. The old model — an employee was hired to do one specific thing, sometimes for decades — is increasingly outdated. People want to be challenged; they want to learn new things. And this desire benefits everyone: employees, employers and the economy.