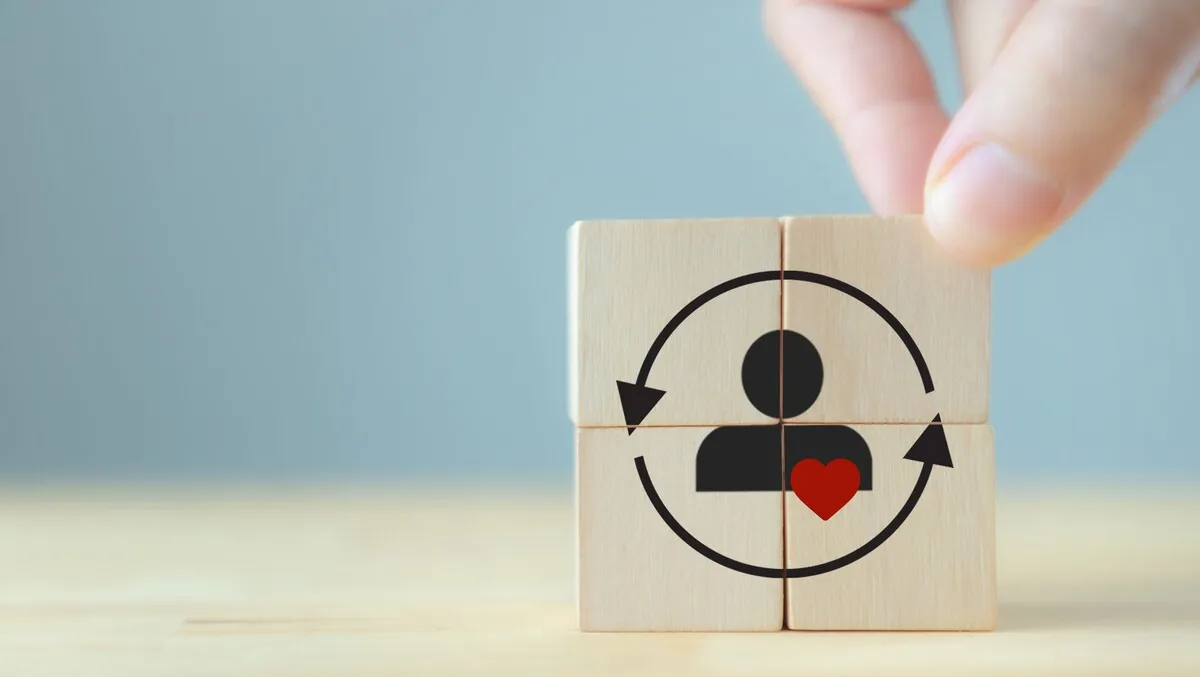 How to win customer loyalty in the age of AI
Tue, 22nd Aug 2023
Tim Mason, our current CEO, has a remarkable background as the former CMO of Tesco, where he played a key role in establishing the Tesco ClubCard. In the book "Omnichannel Retail," which he co-authored with Sarah Jarvis, Mason reflects on his experiences during that time and imparts three significant marketing lessons he learned.
Tim Mason's 3 'Golden Rules' of Loyalty
1. Treat others as they'd like to be treated: When you're designing your program, don't treat people as you'd love them to be, treat them how they like to be treated.
2. Reward the behaviour you seek: Become clear in understanding the behaviour that makes a real difference to your goals and incentivise customers accordingly.
3. Follow the DIAL approach for continuous improvement: When you have a loyalty program, you are privy to a significant amount of customer Data, which provides Insight. But the key is to then turn those Insights into Action – something that makes a difference and sparks customer Loyalty.
The interesting thing is Mason's fundamentals remain practically unchanged as time passes by. They're a constant. What does change, however, is technology. Advancements in AI and real-time cloud platforms are revolutionising the loyalty landscape. And they feed off of data.
At a recent Google event, I joined a panel with Cédric Chéreau, CEO and Co-Founder of Untie Nots and Sameer Dhingra, Director of Retail and Consumer at Google Cloud APAC, to share how digital technology can transform retailers' approach to customer engagement. We unpacked everything from one-to-one marketing capabilities to marketing at the moment and how AI and real-time technology are helping modern retailers get in on next-gen loyalty.
Moving from Reactive to Proactive Engagement with Technology
The shopper journey has dramatically changed. By the time the customer goes through discovery, awareness, consideration, and purchase, the decision to buy from which outlet in which platform and which channel is purely a matter of convenience and choice, Dhingra explains.
Knowing this, the question becomes: how do you get shoppers into your store? And if they are in your store, how can you increase engagement conversions, basket value, basket size, etc., efficiently while balancing cost, risk and growth aspirations?
"Last year, we looked at the shopper journey and the retailers' focus was largely on retention towards the end of the cycle. It was a bit reactive. Now, it's shifted to real-time personalisation at the point of engagement – a more proactive way of engaging customers," says Dhingra.
"This shift is causing retailers to look at where their innovation dollars are going. They want to know where they can spend to get the biggest bang for their buck. It's interesting because technology is no longer the biggest obstacle to transformation – adoption and buy-in are. Innovation in hyper-personalisation and loyalty programs is spreading across the retail ecosystem. Retailers are becoming more proactive and less reactive thanks to advancements in technology."
The 'Buzz' on Personalisation
More than a buzzword, personalisation is now a critical component of a retailer's long-term success. Personalised offers have the potential to transform the way retailers engage with customers. In fact, McKinsey research shows that 71% of consumers expect companies to deliver personalised interactions – and 76% get frustrated when this doesn't happen.
When it comes to building a loyal customer base, personalisation plays a crucial role in creating a meaningful and lasting connection with individual customers. It tailors the shopping experience to each customer's unique preferences, interests and past behaviours. By offering personalised product recommendations, relevant offers and content that aligns with their preferences, customers feel valued and understood.
This heightened level of customer experience fosters a sense of loyalty – happy customers are more likely to return to a retailer that understands and caters to their unique needs. Satisfied, loyal customers are also more likely to become brand advocates and recommend the retailer to family and friends. Positive word-of-mouth advocacy leads to new customer acquisition and reinforces loyalty among existing customers.
The 'Golden Rules' of Loyalty
There is a tremendous opportunity in the next few years to start using AI on the data generated by loyalty programs. For example, Eagle Eye, together with Google Cloud, gives retailers the ability to connect their customer data to a real-time platform in the cloud. This goes back to the DIAL methodology – enabling retailers to execute data-based insights in real-time to drive customer loyalty.
To help retailers create more fluid and intuitive online shopping experiences, Google Cloud introduced an AI-driven personalisation capability that customises the results a customer gets when they search and browse a retailer's website.
The AI underpinning the new personalisation capability is a product-pattern recogniser that uses a customer's behaviour on an ecommerce site, such as their clicks, cart, purchases and other information, to determine shopper taste and preferences. The AI then moves products that match those preferences up in search and browse rankings for a personalised result.
Shoppers' personalised search and browse results are based solely on their interactions on that specific retailer's e-commerce site and are not linked to their Google account activity. Shoppers are identified either through an account they have created with the retailer's site or by a first-party cookie on the website. And as with all Google Cloud solutions, customers own and control their data – information on customer preferences stays with the retailer.
Challenges Present Opportunities
Harvard Business Review recently shared an article about the best ways to adopt AI in an organisation. The advice was to pick a process you're already doing and then improve it. That way, you're not creating anything new, so it's easier. For retailers, that looks like improving the promotion cycle.
Shifting from mass promotions to personalised promotions is something worth investing in. According to BCG, reallocating just 25% of the budget from mass promotions to personalised offers could increase retailers' return on investment by a significant 200%. However, this has historically been quite challenging for retailers, Chéreau points out.
"Personalised offers have been challenging to scale for retailers and CPGs. Traditionally, there have been two ways of doing personalised promotions. The first is the old targeting way. Say a brand is launching a product, it would target its competitor's customers, incentivising them to choose its product. However, that breaks golden rule number one; you're asking customers to do what they're not willing to do – change their brand to something else. That's why this method has a very small return rate," Chéreau explains.
"And that's why promotional funds are still quite limited because suppliers are not really happy to participate in that kind of approach unless we can guarantee incrementality, ensuring that every offer we put on the market is incremental by design. Now we have the tools and the tech to do this. We have all the data science and the IT infrastructure to make sure that we can run personalised promotions at scale."