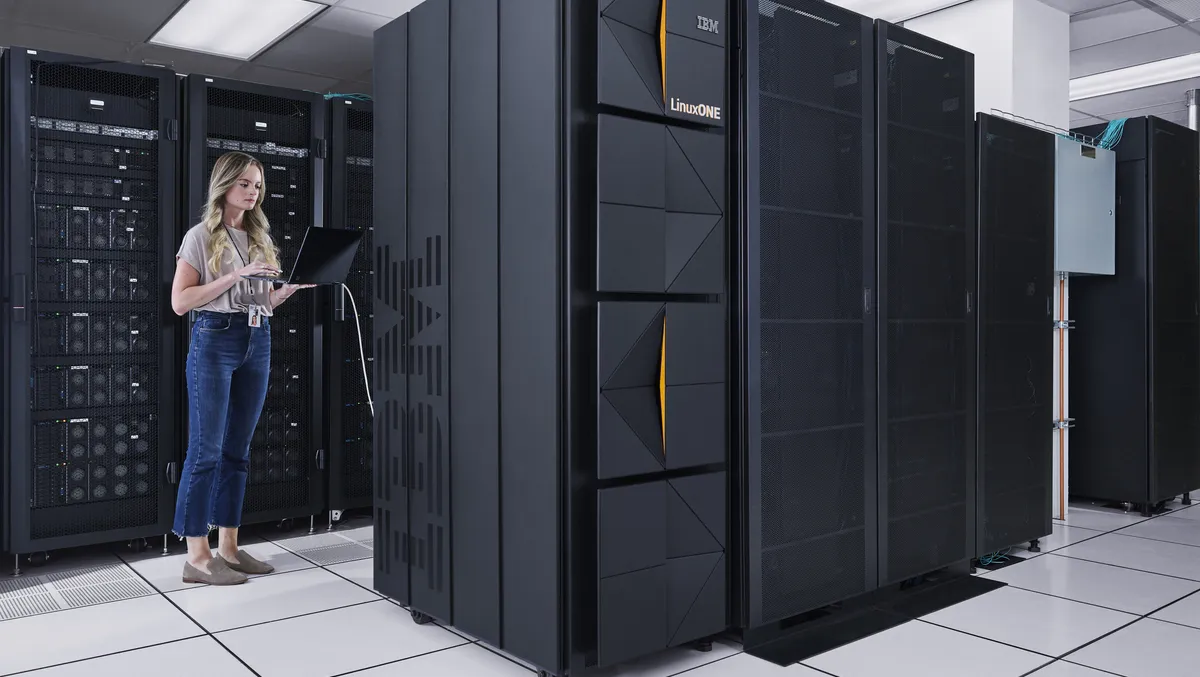 IBM LinuxONE servers help clients reach sustainability goals
Thu, 15th Sep 2022
FYI, this story is more than a year old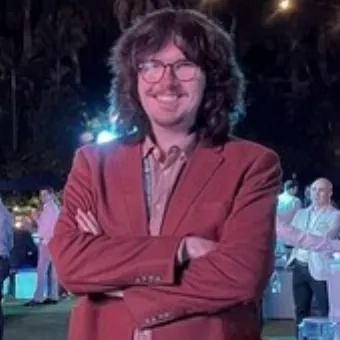 By Zach Thompson, News Editor
IBM has unveiled the next generation of its LinuxONE server, a highly scalable Linux and Kubernetes-based platform intended to support thousands of workloads in the footprint of a single system.
LinuxONE Emperor 4 features capabilities that allow clients to consume less energy to foster more sustainable practices.
For example, consolidating Linux workloads on five IBM LinuxONE Emperor 4 systems instead of running them on compared x86 servers under similar conditions can result in a 75% drop in energy consumption, taking up 50% less space and reducing the CO2e footprint by over 850 metric tonnes a year.
IBM's latest iteration of LinuxONE is an engineered scale-out-on-scale-up system made especially to allow clients to run workloads at sustained high density and increase capacity by turning on unused cores without consuming more energy or increasing greenhouse gas emissions.
Further, clients can track their energy consumption on LinuxONE using IBM Instana Observability.
The company's portfolio of sustainability technologies includes offerings to design, deploy and manage energy-efficient infrastructures and innovations with a hybrid cloud approach.
LinuxONE is one offering included in the portfolio and has been constructed to allow data centres to function at full capacity while consuming less energy and making better use of what is being consumed.
According to an IBM IBV study, 48% of CEOs across industries say increasing sustainability is one of the highest priorities for their organisation in the next two to three years.
However, 51% also acknowledge sustainability as one of their most significant challenges in that same timeframe, with the biggest barriers being a lack of data insights, unclear ROI, and technology barriers.
For these CEOs, scaling their business with modern infrastructure can often be one of the barriers to achieving sustainability goals.
"Data centres are energy intensive, and they can account for a large portion of an organisation's energy use. But data and technology can help companies turn sustainability ambition into action," says Marcel Mitran, IBM Fellow, CTO of Cloud Platform, IBM LinuxONE.
"Reducing data centre energy consumption is a tangible way to decrease carbon footprint. In that context, migrating to IBM LinuxONE is designed to help clients meet their scale and security goals, in addition to meeting sustainability goals for today's digital business."
Key benefits of IBM LinuxONE Emperor 4 include:
Responding to unpredictable demand
Noting that shifts in the global economy have caused a volatile market and the need for flexibility in operational and technical decision-making, IBM says its latest offering is built with the same security, scalability and reliability that has always been a crucial part of the IBM infrastructure.
In addition, the next generation of LinuxONE also provides cloud-like flexibility, with a system built for rebalancing resources combined with on-demand capacity allowing workloads to scale-up and scale-out dynamically and without disrupting employees and business operations.
"For CIOs, change is happening at an unprecedented rate and requires organisations to invest in infrastructure that is stable, high value and energy-efficient," says Bjorn Stengal, Global Sustainability Research and Practice Lead, IDC.
"IBM LinuxONE provides organisations with a secured, scalable architecture to meet their government regulations and customer expectations."
Sustainability without compromising security
The new LinuxONE system also features pervasive encryption to protect data at-rest and in-flight, a priority for clients in regulated industries such as financial services.
Moreover, the offering builds on IBM's cloud security leadership in confidential computing by protecting data in use while providing end-to-end encryption. This comprehensive data protection profile provides businesses with a data protection strategy that underpins current and anticipated future cyber security protocols.
A hybrid cloud platform for cloud and on-premise workloads
Acknowledging that the current state of hybrid and multicloud environments means that clients have to send workloads where it makes the most sense for their business needs, IBM says its Cloud Hyper Protect Virtual Servers offer a public cloud environment that affords the cloud tenant the means to maintain full authority over Linux-based virtual servers for workloads that include sensitive data.
Built on IBM LinuxONE and running on IBM Cloud, this capability offers customers complete authority over their encrypted data, workloads and encryption keys. Even IBM, as the cloud provider, does not have access.
IBM LinuxONE Emperor 4 supports a range of Linux and Red Hat OpenShift-certified workloads, such as data serving, core banking and digital assets.
The latest offering also receives support from IBM Ecosystem partners, such as Illmuio, METACO, MongoDB, NGINX, Nth Exception, Fujitsu, Pennant, SQ Solution, Sysdig and Temenos.
Additionally, with cloud-native development on LinuxONE, developer teams are able to provide portable and agile solutions without having to learn a new operating system.
IBM says IT managers need a system that is easy to operate and supports common tools, providing a foundation for the future.
LinuxONE enables managers to focus on delivering new services instead of managing complexity across many servers.
IBM says that because it is based on Linux and Kubernetes, it benefits everyone because it provides open standards and an ecosystem that includes modern DevSecOps and cloud-native tools.
"Together, Temenos and IBM LinuxONE can help major banks move to a modern architecture in a safe, predictable and scalable way, while reducing total cost of ownership and meeting their ESG obligations," says Philip Barnett, President of Strategy Growth, Temenos.
"Temenos core banking running on the new LinuxONE servers can operate at a fraction of the cost of general-purpose servers and offer great scalability, resilience and speed to market."
IBM LinuxONE Emperor 4 will be generally available globally on September 14, 2022, with entry and mid-range systems to follow in 1H 2023.