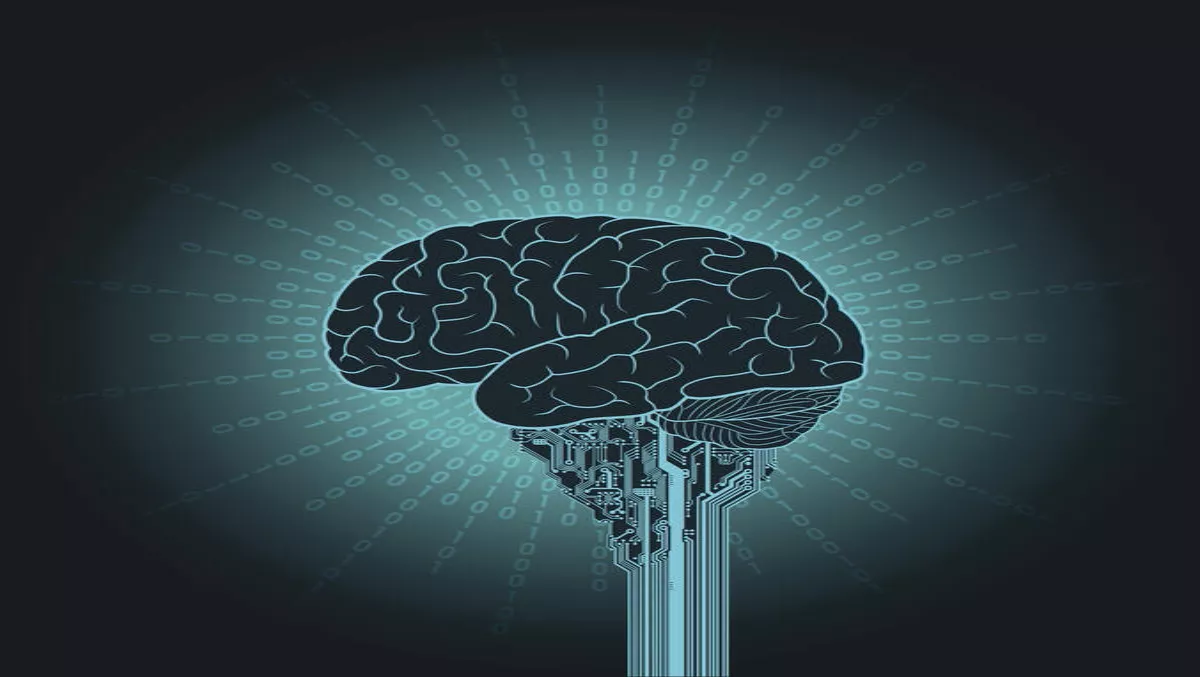 Infosys: How businesses can overcome the artificial barriers to AI
FYI, this story is more than a year old
If someone says the words 'artificial intelligence', what comes to mind?
If the movies are to be believed, AI is the stuff of the future, but in reality, it's all around us.
It's being deployed by Australian businesses right now, and it looks nothing like the humanistic robots you might have seen in sci-fi films.
When we talk about AI, we're talking about algorithms that are capable of learning from data and using what they've learnt to improve processes and overcome challenges.
They're algorithms that can analyse 300 million global mining records in under four seconds and complete tasks from payroll administration to customer service.
As you read this, Australian businesses are using AI to combat credit card fraud, speed up the discovery of new medicines, improve the safety of the trucks used by our miners, manufacture high-tech products and even dispense lifesaving drugs, as is the case with the robotic pharmacist at a Perth hospital.
AI is appearing in almost every Australian business sector, according to our AI Maturity Index, a report based on a global survey of 1,600 business and IT leaders, released at the World Economic Forum in January.
We found the majority (65%) of Australian big businesses have already deployed AI in their workplaces and are reaping the rewards, with around two in five experiencing cost savings, improved productivity and better decision making.
Despite 2016 being a watershed year for AI investment in Australia, with the nation's big businesses spending an average of over $8m on the technology, the figures show Australia is still lagging behind other countries when it comes to AI deployment.
While the US, UK, France and Australia have similar levels of AI maturity, they fall behind countries such as India and China, where more advanced IT skills and less dependence on outdated technology has led to increased AI maturity.
So what is holding back more mature economies like Australia back from reaching its AI potential?
The ethical question
While the benefits of AI are evident, the study found many Australian businesses were taking a measured approach to rolling out AI. The reason?
Around two-thirds of Australian businesses leaders claimed that ethical considerations topped their list of concerns, compared to just 33% of their US counterparts.
Despite the impact this has on the speed of AI uptake, I think it bodes well that business leaders are taking the time to consider all of the implications for workers, consumers, business and society as they progress down the path to AI deployment.
Job concerns
While it's understandable that some people might have concerns about their job or those of their colleagues, this is largely an artificial barrier.
The trend we're seeing internationally is of AI being used to manage repetitive tasks, freeing the workforce up to focus on creative tasks that can only be done with human insight and imagination.
In fact, 69% of Australian businesses that have invested in AI technology are retraining or redeploying their staff for new roles in their organisation, and in China the figure is as high as 95%.
Across Infosys globally, in the last year, we have retrained and redeployed around 9,000 employees to work on more valuable and advanced projects as we've deployed automation to replace lower-end jobs.
Our retraining program continues to advance about 2,000 people every quarter to new assignments.
When applied to enterprise, AI has an incredible capacity to unlock human potential and enable people to do more, making businesses more creative, productive and competitive.
Holding off on investing in AI technology will put Australian businesses at risk of falling further behind their international competition - that's definitely bad news for employees.
Get creative sparks flying
In an AI world, education no longer begins and ends in the classroom. Employers must invest in training to ensure their employees have opportunities to hone new skills that will complement AI technology as they implement it.
Likewise, the modern worker needs to realise that education doesn't end when they leave school or university, but instead need to adopt an ethos of lifelong learning.
This inevitably begs the question, what sort of skills complement AI technology? AI is not a stand-in for the brain, for consciousness or creativity.
Roles which require emotional intelligence, imagination and human interaction will continue to be relevant and must be filled by living, breathing human beings.
Business leaders acknowledge that their workforce requires skills in active learning (58%), complex problem solving (53%), critical thinking (46%), creativity (46%) and logical reasoning (43%) to successfully implement AI.
Ensuring employees have the confidence and skills to step up to these roles, learn quickly and think on their feet will enable success in an AI-driven workplace.
STEM's the word
The decision to deploy AI will require a new approach to existing business processes, particularly when it comes to hiring new employees.
Science, technology, engineering and maths (STEM) skills have never been so important, yet 23% of Australian businesses say they don't have enough of these skills among their workforce.
We need address the root of the issue, and see school and university curricula placing a greater focus on honing students' STEM skills in the context of experiential learning.
This will not only enable students to gain the vital knowledge they'll need to enter an AI-driven workforce but will generate a seismic shift in their approach to learning and demand for STEM skills training long after their graduation date.
The challenge this generation will face is the need to be flexible, adaptable to change, and willing to learn new skills so they continue to provide value as AI and other technologies develop.
Rather ironically, it's humans that will play the most crucial role in AI-enabled workplaces, and a laser focus on education, skills and training is key if Australian businesses are to maximise the opportunities from AI and remain globally competitive.
With a clear link between an organisation's revenue growth and its AI maturity, there's no wonder investment is increasing rapidly and for those yet to start their AI journey, the future is now.
Article by Andrew Groth, head of Australia and New Zealand at Infosys
Related stories
Top stories