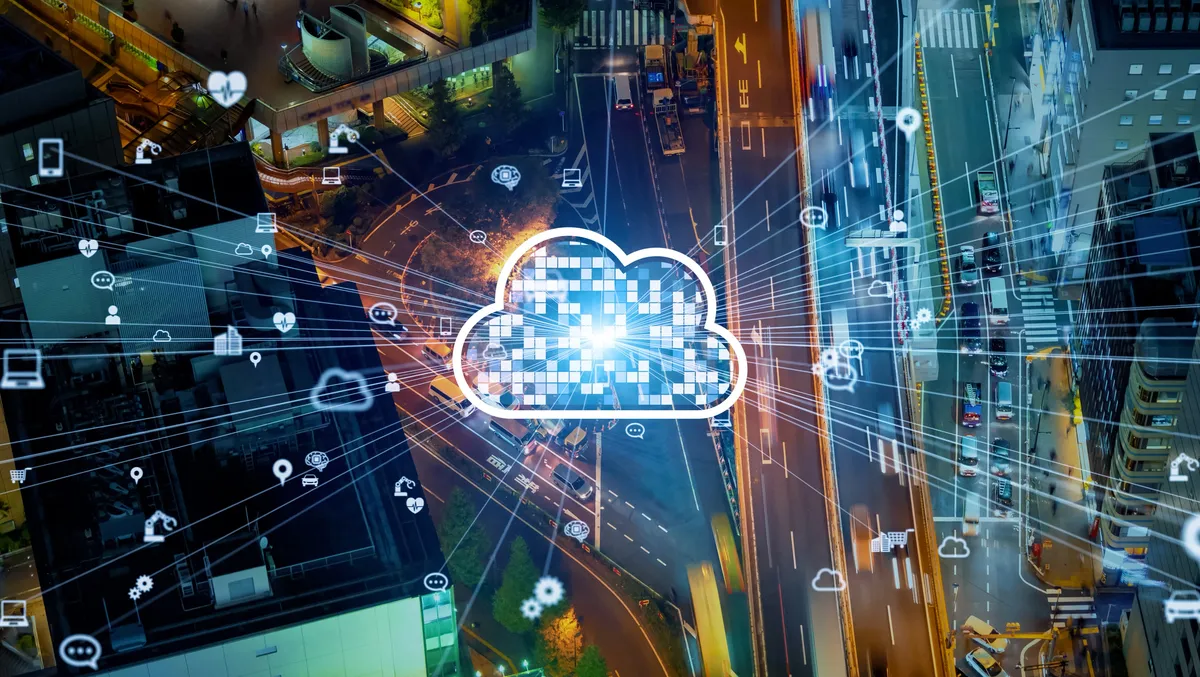 Infrastructure-as-a-Service, cyber-resilient infrastructure, amongst 2023 predictions
Increased investment in Infrastructure-as-a-Service and cyber-resilient infrastructure are amongst the top 2023 predictions, according to Hitachi Vantara.
Increased investment in Infrastructure-as-a-Service.
"Businesses need to make sure they are spending effectively, and they don't have access to or perhaps even a desire to fulfil every technical capability in-house," says Hitachi Vantara's VP & MD for Australia & New Zealand, Nathan Knight.
"There will be a continued increase in investment in IaaS models."
Focus on Intelligent, cyber-resilient Infrastructure.
According to Knight, more IT operations will be automated using AI / AIOps.
"Our infrastructure customers talk about the need to make infrastructure invisible," he says.
"They want to automate it to make it more self-driving and self-healing. More organisations will deliver on the vision of self-driving infrastructure through a robust data management program, combining real time data collection and AI / ML powered analytics.
"Not only that, and especially since enhanced cyber security is a prime focus for the Australian public and private sectors, IT decision-makers will prioritise infrastructure solutions with built-in, predictive cyber-resiliency capabilities. Organisations will improve and modernise their ability to recover at speed after an attack."
Uptake of infrastructure with AI enabled automation built in.
"This is the future of IT infrastructure," Knight says.
"The intelligence built into the infrastructure layer and the underlying platforms extends to AI enabled automation. This will be increasingly attractive to organisations looking for optimisation around performance, cost and security, and to reduce the need for their IT people to perform tasks that can be intelligently automated," he says.
"Data will continue to shift from centralised analytics to localised analytics a continuation of the trend to make use of data where it is rather than migrating it to another place in your IT ecosystem in order to perform analytics. Data integration, preparation, discovery and governance are becoming increasingly critical as data is coming in from many different sources."
Knight says application & data requirements will demand infrastructure that can facilitate data transfer between on premise and hyperscalers.
"IT and OT will continue to converge and DataOps serve more interconnected applications, devices, algorithms and machine learning models that drive digital experiences.
"Business applications will increasingly require critical operational and governed data transfer between cloud providers, service providers, technology partners.
"Infrastructure cannot be siloed. Organisations will be looking to ensure their infrastructure can view and manage data across the increasingly distributed IT environment," says Knight.
Unruly Data Lakes must be addressed.
"This is a challenge that could keep CIOs and CDOs up at night and relief will be found in AI-enabled meta tagging," says Knight.
"The reality is 87% of data science projects never make it into production and the majority of data lakes have become unmanaged and ungoverned. We've seen AI-enabled meta tagging be a quick solution to sorting through data. Based on what we've seen with our customers, by using AI techniques to dynamically tag substantial amounts of complex data companies can accelerate their ability to glean insights by as much as 300%."
Classifying the data that is stored, and then doing more with it than simply storing it.
"We will see an increase in data intelligence and the ability to rationalise data. We will see an increase in the realisation that data must be stored along with the metadata that identifies what that data is, so that it can be classified, protected, handled properly and actually put to good use," Knight says.
"Until very recently, data storage has been centred around storing data and doing it well (good data reduction techniques, etc.). In the year ahead, Hitachi Vantara is focused on leveraging advanced operational analytics capabilities to increase data optimisation. Having the ability to understand the data that is being stored is a significant challenge, but it will be accomplished with a combination of analytics and what we've been able to deliver on the data storage spectrum."
Investment in infrastructure that supports doing more with data, faster.
Knight says the focus on doing more with data will see increased adoption of AI and ML and require more complex algorithms working with complex, dispersed data sets. Yet there will be no reprieve in terms of the expectation of speed.
"To deliver on the desire for faster insights against complex data sets, organisations need to future proof any new technology they invest in and that will include heterogeneous compute technologies to underpin these advance analytics capabilities," he says.
"Cloud and network convergence will force a rethinking of IT architectures, especially at the edge and for mobile environments where IT meets the physical world. The explosive growth of edge data, driven by IIoT adoption and 5G, will allow companies to quickly process and analyse data where it lives and where quick responses are required."
Increased reliance on sovereign clouds.
"Amidst increased data sharing, delivery of advanced insights across distributed networks, and enhanced cybersecurity, the public and private sector will leverage sovereign clouds for the very benefits they provide around security and regulatory compliance," says Knight.
"Private 5G networks in industrial settings will begin delivering on the promises of device connectivity, machine reconfigurability and real-time data analysis. Increased use of private 5G will enable troves of new connected devices, collecting more data at the edge than ever before, in addition to a broader adoption of IIoT-enabled solutions in 2023.
"Digital solutions and data-driven processes will become intrinsically important to achieving corporate sustainability goals, by tracking and visualising progress in a more automated way," he says.
"Ambitious sustainability goals will only be met by companies that embed these goals in their offerings and can digitalise their processes to address sustainability, while balancing the pressure to show immediate action and business results.
"Sustainability is becoming an important requirement not just in terms of addressing todays climate challenges, but its also increasingly important for investors, customers, and employees who recognise its impact [on the bottom line].
"Computer vision will take a more prominent role as new technology, including low-latency 5G networks, edge-computing power, and AI tools, make AR and VR more accessible to frontline workers. This will lead to expanded use of AR and VR on the edge, including the expanded use of AR in field services."
Increased workload choices will enable more freedom and flexibility for IT Pros.
Knight says with increased bandwidth, lower latency and mobility from 5G, there will no longer be any obvious decisions for where to process workloads.
"IT pros will have greater flexibility in designing networks that better suit their organisations changing needs," he says.
"Bandwidth and physical constraints will no longer dictate business decisions as they have in previous years."