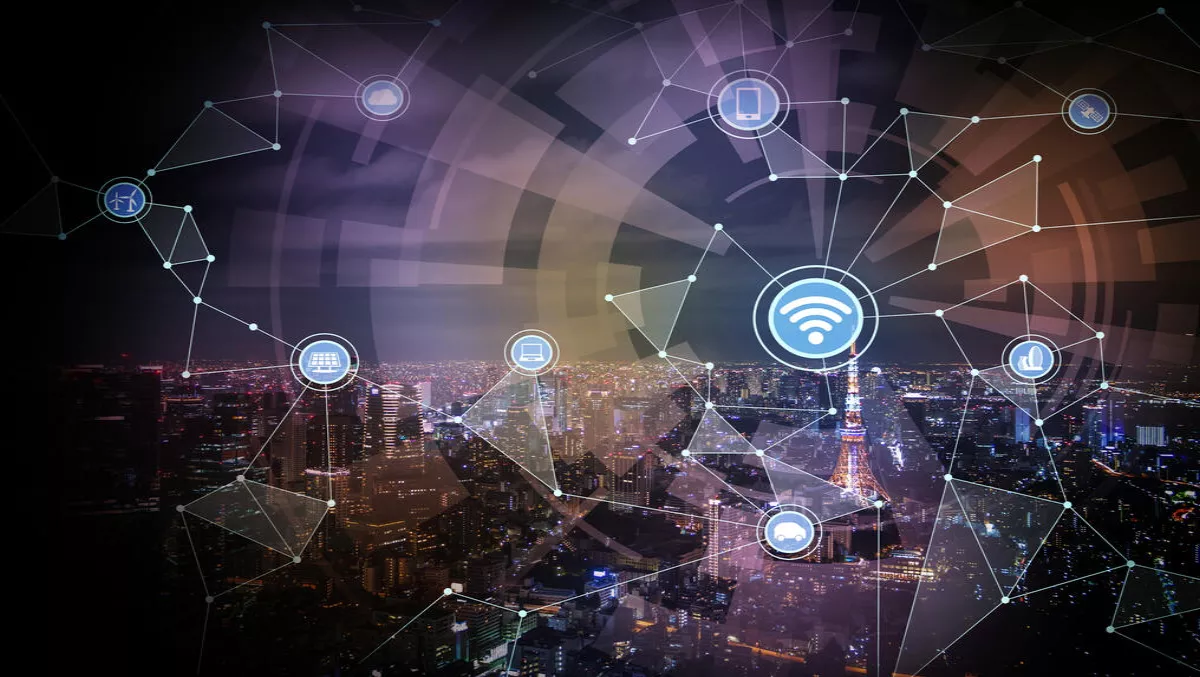 The Internet of Everything: Six ways you can prepare for the IoT job boom
FYI, this story is more than a year old
No doubt - the Internet of Things (IoT) is set to impact the technology landscape, as well as almost all industries, and the everyday lives of individuals, in even more ways than it does today.
Just look at the Gartner predictions. According to recent forecasts by the research firm, more than 20.4 billion devices are expected to be connected by 2020.
This means tens of thousands of jobs are set to flood the IoT marketplace, especially for engineers exploring new opportunities in the internet-of-everything economy, according to Srini Vemula, the global product management leader of SenecaGlobal.
And Vemula says the barrier to entry is lower than ever.
"It's equivalent to what it was when Apple and Google first introduced the App Store and Google Play, both which led developers to rapidly monetise their ideas."
"Amazon's Alexa is a well-known example of this, as developers can build a complementary product or service, integrate with the Alexa platform and monetise it by selling the solution through their marketplace."
Vemula explains IoT Devices at a basic level can be broken into six components, with each of these components involving different technologies and techniques which require developers to acquire new skills.
Vemula has collated these skills into a list of specialties that IT pros wanting to future-proof their career should look to develop over the coming year:
Specialty in building a thing that does something useful
Electrical engineers need to harness sensor technology and domain knowledge skills.
Some electrical engineers may choose to specialise in one of the many sensor types whether it be for position, pressure, flow, acoustic, humidity, light and temperature.
To develop an edge over the competition, you should focus on developing the 'thing' that can best sense, act, compute and communicate with the IoT network.
Specialty in developing communicative chips
A chip, which is attached to the thing, senses computes and communicates data. The skills needed to harness this technology are integrated circuits technology, low power wireless technologies, and embedded system engineering.
To gain an edge here, one could develop an affordable chip which modulates wireless technologies and is extremely small, accurate and energy efficient.
Specialty in developing communications gateways
Every device needs a communications gateway that collects data from the thing and sends to a cloud. Network engineers need to understand wireless technologies such as WIFI, Bluetooth, Zigbee, LTE, WIMAX and Bluetooth Low Energy (BLE).
Network architects need to be able to engineer communication protocols and design networks that can work with limited packet sizes, UDP Bindings such as CoAP.
You'll need to develop network protocols which are self-healing, reliable, secure, can handle congestion gracefully and scale on demand.
Specialty in managing a computing cloud
Another crucial component of an IoT device is a computing cloud which analyses the data and provides feedback to the thing.
This is where big data technologies complement the IoT world, since collected data provides a wealth of opportunities for:
Engineers with experience with Extract, Transform, Load (ETL) and Batch parallel processing technologies from the Hadoop stack.
Engineers proficient in handling unstructured data and storage such as HDFS and Cassandra.
Big data engineers for complex event processing with tools like Apache Spark.
Data scientists applying machine learning for powering cognitive computing - self-learning systems that use data mining, pattern recognition and natural processing to mimic humans.
Data Visualisation engineers who are able to identify patterns and structure of the data.
Specialty in developing security solutions that cut across the IoT stack
Engineers who are able to secure data, networks and devices from bad actors will be in high demand.
Specialty in domain knowledge and/or regulatory expertise
Professionals without technical expertise can use their domain knowledge to help identify and solve problems with IoT. Regulatory framework and collected data will continue to be applied and drafted in the future. So, people from this space should take the lead in coming up with proposals for different verticals considering security and privacy aspects.
To conclude, Vemula suggests five additional skills that will help you demonstrate value:
Use of sensors to capture an event or state
Transmit sensor data reliably to the cloud
Store and aggregate sensor data
Analyse data leading to information, predictions and actions
Use sensor data to drive decision-making and actions
Related stories
Top stories