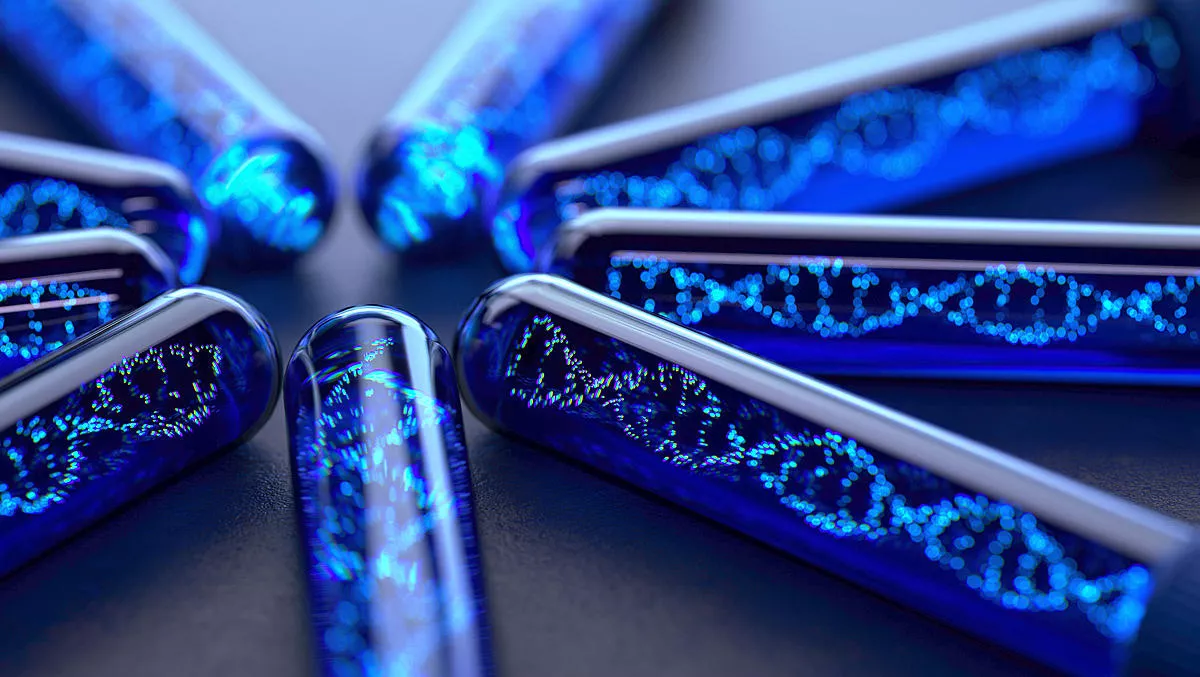 InterSystems helps Aus laboratories in the fight against COVID-19
FYI, this story is more than a year old
InterSystems is helping five Australian clinical laboratories to test for COVID-19 as the number of cases increase and more pressure is put on healthcare workers and resources.
The laboratories, including St Vincent's Pathology Service, Austech Medical Laboratories, and Goulburn Valley Health Pathology, ordered PCR analyser machines normally used to test for viruses like influenza to increase their COVID-19 testing capacity and deal with the current crisis, InterSystems states.
Each of the labs asked InterSystems to provide customised digital interfaces to their InterSystems TrakCare laboratory information systems. The interfaces were delivered in 24-48 hours and before the new machines arrived, the company states.
According to InterSystems, the TrakCare interfaces reduce data entry and ensure that each laboratory's testing rules and protocols are followed.
They also enable test results to be available immediately once completed by delivering them electronically to clinicians.
By integrating the new tests within each of the laboratory's normal workflows, turnaround times can be kept to a minimum, improving the responsiveness of the healthcare system in dealing with the coronavirus, InterSystems states.
According to a statement, InterSystems was able to have quick turnaround times due to its experience in delivering interoperability solutions to healthcare organisations around the globe.
The company is well versed in providing digital interfaces that communicate between different healthcare information systems and devices.
In fact this is a core component of the InterSystems IRIS for Health healthcare data platform on which most of the company's products are built.
Interoperability capabilities are built into both the InterSystems HealthShare unified health record and the InterSystems TrakCare healthcare information system.
TrakCares laboratory functionality is available within the unified system and as a standalone solution and is widely deployed throughout the world and regionally within Australia, New Zealand, South East Asia and China.
In February InterSystems provided functionality for customers around the world to screen for COVID-19 and manage infected patients within the latest edition of the TrakCare, the company states.
Key personnel at the laboratories commented on the announcement.
St Vincent's Pathology Service (SydPath) in Sydney chief of operations Greg Granger says, "We were prepared in early February for higher testing volumes. This included the procurement of a rapid PCR analyser which will provide our Emergency Department with a one-hour turnaround time for patients presenting with suspected COVID-19.
"InterSystems delivered an interface for the new machine within one day, an extraordinary result, bringing the instrument online as soon as it came through the door.
Austech Medical Laboratories managing director Nadeem Khaliq says, "We went from doing zero to 500 tests per day, with a same day turnaround time, in the space of a couple of days.
"We ordered the machine, requested the interface from InterSystems, and it was delivered within a couple of hours. The machine came within two days. The responsiveness of InterSystems was fantastic and was part of a great team effort.
"Mohsen Bilal, head of Austechs PCR section, is directly involved in the testing for COVID-19. According to Bilal, the interface provided by InterSystems has decreased result entry turnaround time and has proven to be an accurate and reliable method that allows the test results to be instantly accessible to the clinicians.
According to Khaliq, Austech Medical Laboratories is finalising a specialised PCR Laboratory to accommodate two new PCR analysers, expected in a week's time, to cater for even higher volumes and shorter turnaround times.
He says, "This will increase our capacity to provide services that ease the pressure on public hospitals, other laboratories, and nursing homes with vulnerable elderly patients.
"It will also allow us to dedicate more resources to non-English speaking individuals in the community who require extra assistance, including home visits for patients who are unable to attend a doctors surgery or medical centre.
Goulburn Valley Health in regional Victoria information systems officer Jeremy Fowler says, "Doing COVID-19 tests in-house, rather than referring them to labs two and a half hours away in Melbourne, will improve turnaround times.
"I opened the support ticket mid-morning and we had the interface from InterSystems in the test system by that afternoon, said Fowler. It is certainly going to make a big difference in the lab. The scientists can do their jobs rather than entering test details and transcribing results from the instrument.
InterSystems regional managing director Asia Pacific Luciano Brustia states the company is proud of the efforts the team has made to help those on the frontlines.
"We are humbled by the efforts of our customers doing a tremendous job in the front line of the fight against COVID-19.
"InterSystems is proud to be helping SydPath, Austech Medical Laboratories, Goulburn Valley Health Pathology and other clinical laboratories, and we will continue making additional resources available to customers dealing with the pandemic.
InterSystems is a data technology provider focused on enabling customers to solve scalability, interoperability and speed problems.