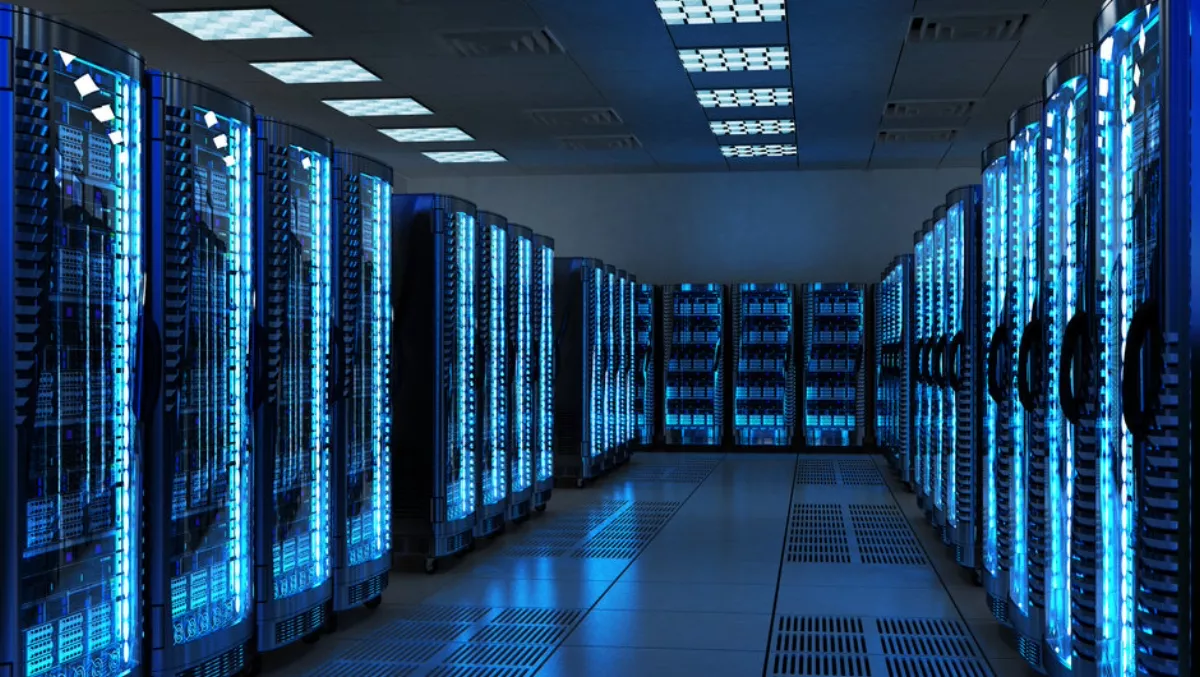 Interview: assessing the fundamentals of a world-class data centre
FYI, this story is more than a year old
Data Center outsourcing is a trend that can no longer be ignored, but when looking at different providers and facilities it can often be an interesting experience that might even result in more confusion.
The truth is, there are a number of different factors that go into fostering a proficient facility that will ultimately deliver decent value prospects for its tenants.
We sat down with Springfield City Group head of data centers Adam Gibson, who oversees the Polaris data center n
ear Brisbane, one of Australia's most advanced facilities.
Designed above Tier 3 specifications, Polaris' data center is Australia's leading IT facility, with security standards that are second to none.
Gibson talks about the things that go into making a data center truly great while explaining how Polaris keeps its customers happy by delivering in five key areas.
Taking a holistic security approach
While perhaps one of the more obvious concerns when comparing different facilities, Polaris offers security on a level that doesn't really exist elsewhere in the market, as Gibson notes.
"Polaris itself is one of the most secure and advanced IT facilities in the country," he says.
"We cater to a range of clients from sectors such as finance and government who have high-security requirements and a great deal of precious data. So the facility is designed to withstand the incredibly high-scale attacks, and we conduct certain rigorous testing from independent agencies to ensure that it can't be physically or virtually penetrated."
Thinking about physical security, the site has 24/7 365 onsite manned security, with a bullet-resistant glass-infused foyer and comprehensive biometrics, but Gibson says there's another simple feature that acts as a differentiator.
"One of the biggest things that Polaris has compared to any other data center is the way it handles security access controls. There is no one person that has an access to the facility outside of Polaris walls.
"So before you enter the facility, there is a speaker box on the wall and you must press the buzzer to gain entry. Also, If you haven't notified the data center that you're coming on-site, you'll simply be told that you can't enter the facility.
"However, once you are inside you're given an access card and you use that to get to your certain area, without being able to go anywhere beyond that. You then hand back the access card and walk out, so it's impossible to have access cards unless you're within the walls of the facility."
Location
Gibson says the location for the facility was chosen based on a number of factors.
"When constructing a facility with a range of wholesale options for different providers, you've really got to tick all the boxes. For example, Polaris isn't in a flight path or in any sort of flood zone where excess water would have an impact on the facility," he says.
"It's also close enough to Brisbane to provide a link to the city, but far enough away so that if any security event was to occur in the city itself, Polaris would not be affected. As well as delivering a connection to Brisbane and other areas, the Tier 3 design really demonstrates a degree of foresight, in how future communication would actually work."
Power
Obviously, power proficiency is a massive concern when looking at data center providers, and Gibson explains what makes Polaris a leader in this area.
"Polaris is still the biggest data center in Queensland in terms of power, with a current load capacity of about six megawatts with the opportunity for expansion, there are some other Queensland-based data centers coming to play, but Polaris is still the leader of the pack," Gibson says.
"In its early ascension, the facility was also very new in how it was handling power with its diesel rotary UPS system. This power solution provided a way to enable a changeover from mains to backup in a matter of seconds.
"Now, in its configuration of N+2, we've got a diverse range of feeders and we have different solutions to provide power points for clients, while still maintaining the SLA's which are required for everyone to have their equipment running optimally and with no downtime."
Networking Infrastructure
Polaris is set up with its own physical fibre infrastructure from the data center to the CBD and into other locations while connecting with the major carriers, providing deployment of services as if connected to the internet directly.
Gibson actually explains how a lot of carriers have actually moved their equipment into Polaris as another point of presence.
"Really by doing a simple cross-connect service from our dual carrier rooms (IDFs), we can deploy internet services and all the other packages that allow people to deploy a range of cloud-based solutions, such as phone or backup services."
Cost
Gibson explains how the Polaris' unique wholesale offering is a crucial driver of value for clients.
"Polaris is the only wholesale data center in Queensland, so we can deliver more space to clients for reselling purposes."
"Polaris - as a whole- essentially has a focus on key aspects including security, cooling, network connectivity as well as providing a large space for custom solutions for clients. This allows us to deploy a very low-cost model to clients without needing to purchase excess space."
"From a value perspective, we deliver a definitively unique cost-effective wholesale offering. Polaris is one of the largest floor space facilities in Queensland with just under 7000 square metres of space.
"Through selling space in a wholesale fashion, it enables clients to manage their specific requirements more effectively, including facilitating incredibly complex designs for some of our larger tenants."
Gibson also explains that while the facility provides a world-class degree of service to existing partners, Polaris is also equipped to service a range of new tenants going forward.
"Polaris also works with non-wholesaler clients through our partners as we understand the requirements that are needed in this space as well. On that note, there are certainly still options available for new partnerships in Polaris."
Related stories
Top stories