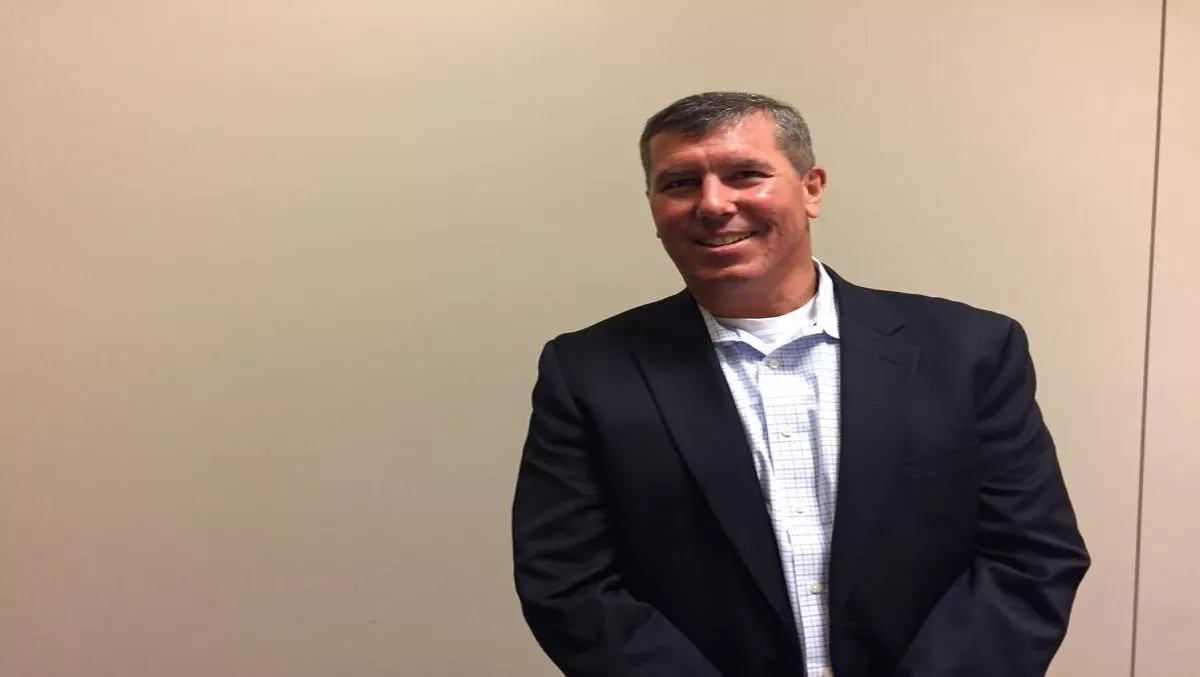 Interview: HPE talks about their biggest requirements when implementing HR solutions
FYI, this story is more than a year old
When speaking of staff, many executives always claim their people are their best asset.
So for multinational companies, having an integrated and efficient human capital management system is integral to managing that asset.
Techday sat down with Travis Boeck, HPE human resource (HR) solutions enablement vice president, to talk about the must-have features when deciding on an HR solution.
Cloud-based
HPE, also known as Hewlett-Packard Enterprise, was formed when it split off HP split off into HPE and HP Inc.
Last year, HPE split off its IT services business.
With the company's mergers and acquisitions constantly in flux, Boeck says it was important to have a cloud-based human resources solution.
Since implementing Workday HCM in 2014 in a 15-month big bang process, the company has taken advantage of the scalability of the solution, increasing its tenants with Workday three times.
Boeck says having a cloud-based HCM means HPE didn't need to take performance, capacity, and servers when they had to make 60,000 employee acquisitions or equally sizable divestitures.
Configurability
Boeck says it was important for them to have a solution that could be configured to be compliant with various government-mandated or regulatory requirements in the different countries HPE was operating in.
Workday's HCM enabled it to configure country-specific implementations – for example, Kiwisaver in New Zealand.
Besides pension plans, Workday's HCM also allowed the company to account for various compensation package benefits.
"In Asia and Europe, for example, car allowances are an important part of employee remuneration packages.
"Workday allows us to keep track of these packages, making sure that they're in line with the company's policies and keeping us accountable," Beck says.
Furthermore, configurations made by companies don't get overwritten when the HCM software gets upgraded.
"It used to take up to a year for us to upgrade – with Workday, the upgrade to Workday 29 only took us a month."
Before migrating to Workday, HPE ran on Oracle's PeopleSoft.
"You have to give your customers flexibility to meet their business requirements," Boeck says.
He adds that the configurability has allowed HPE to implement the majority of its Workday instance in a global way.
Consistent user interface
Boeck says before migrating to Workday, HPE was using over 100 HR tools.
The implementation allowed them to remove 70 applications.
"The biggest thing in our environment was the consolidation of a number of user interfaces," Boeck says.
"It was about narrowing the user experience and usability so it was all in one place."
He adds that HPE's Workday instance is so mature now, when it makes acquires new companies (such as Aruba and NimbleStorage recently), it just asks for the core data and ports it onto their system, regardless of what HR software it was previously on.
Looking ahead
HPE will be implementing Workday's Onboarding module from November 1.
Boeck says this is exciting as Workday's taking steps in the right direction to improve the user experience, making the module more interactive and more similar to consumer apps.
He adds that they're also considering implementing the Workforce Planning module to be able to model what their future organisation could look like, due to the many acquisitions HPE undertakes.
HPE is still currently using both Workday and SAP's Fieldglass software to manage its contractors, going back to a decision its IT department made in 2014.
However, it's looking to getting it more of its contractor data into Workday HCM, so that they can analyse it with Workday's new analytics capabilities and integrate it with its planning module.
Related stories
Top stories