Partner content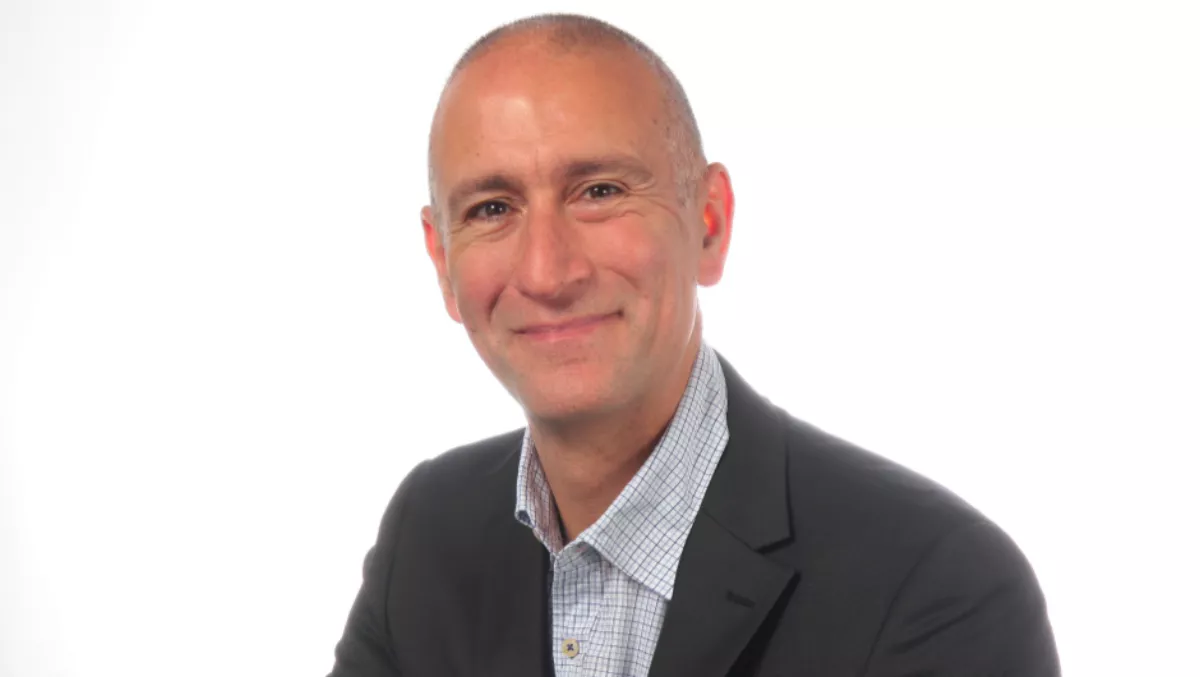 Interview: Mobile Mentor CEO shares mobility strategies
FYI, this story is more than a year old
Since its founding in New Zealand in 2004, Mobile Mentor has grown rapidly with established operations in both Australia and the US.
The company is based on a passion for mobile solutions and their impact on productivity with the goal to accelerate mobile innovations that transform the way people work.
Mobile Mentor has flourished in this space, recently celebrating being named a Microsoft Co-Sell Ready partner which enables the company to leverage Microsoft technologies to build custom mobile apps with enterprise-grade security.
To get a better idea of what this latest announcement means for the company and customers, we sat down with Mobile Mentor CEO Daniel McCarthy to hear his thoughts and plans for the future.
McCarthy says Mobile Mentor has always prided itself on being aligned with the top three global leaders in each category of mobile technology, allowing the teams to offer clients expert and independent advice based on their needs.
"Over the past 18 months, Microsoft has really stepped up their game in the mobile space, and we have trained our teams in Microsoft's Enterprise Mobility Suite to be able to serve our customers," says McCarthy.
"Being co-sell ready is global recognition by Microsoft of the investment we have put into our people so that we can remain at the forefront of delivering mobility solutions. Commercially of course, it also opens up a whole market of Microsoft customers in New Zealand, Australia and the USA who need help in their mobility journey, and we are now ready to provide that help."
McCarthy says the certification with Microsoft has opened up several opportunities for the business.
"As an Enterprise Mobility specialist, being recognized by Microsoft as Co-Sell Ready means that we can start working with the majority of enterprises and government that already use Microsoft's Windows 10 and Office365 products and are looking at extending into EM+S Intune for mobility management," says McCarthy.
"Microsoft's reach into the enterprise market is unparalleled, so the opportunities it provides for us in the USA, Australia and New Zealand are significant. This really adds another very large string to our bow. For example, in New Zealand, today we are the only provider in the government's TaaS panel that offers Microsoft Intune services."
Given the stringent process behind gaining this recognition, McCarthy says it has acted as a real differentiator for Mobile Mentor.
"We continue to focus our energy in being the best, most experienced, independent provider of mobility solutions in the markets we operate," says McCarthy.
"Getting this recognition from Microsoft is another step in that direction and should continue to differentiate us as uniquely focused and leaders in mobile. Along with VMware, MobileIron and Citrix, we are now supporting another global leader in Enterprise Mobility."
Moving forward, McCarthy says they've seen great traction in the company's US office that was opened last year, focusing on mobility in Healthcare.
"That is a big focus for us. As the industry has evolved, we too have evolved and more of our new business today is focused on enterprise app development followed by security and management services to support the mobile journey," says McCarthy.
"Hence Microsoft's PowerApps platform is an area we're also investing time and energy into as we believe it will help with rapid prototyping for our mobile customers."
McCarthy says it's the company's niche focus on mobility that helps to ensure they remain on the pulse of innovation and not distracted by the myriad of transformation happening across the entire IT landscape.
"We recognise that mobile speed is ultrafast! We're not really focused on the competition, but we look to do two things really well," says McCarthy.
"First, we listen to our customers and where their needs are and will be. Then we invest time in making sure our team keeps up with the latest in mobile technology and trends, so that we can advise and serve those customers' needs better."
Learn more about how Mobile Mentor can work for you by visiting their website.
Related stories
Top stories