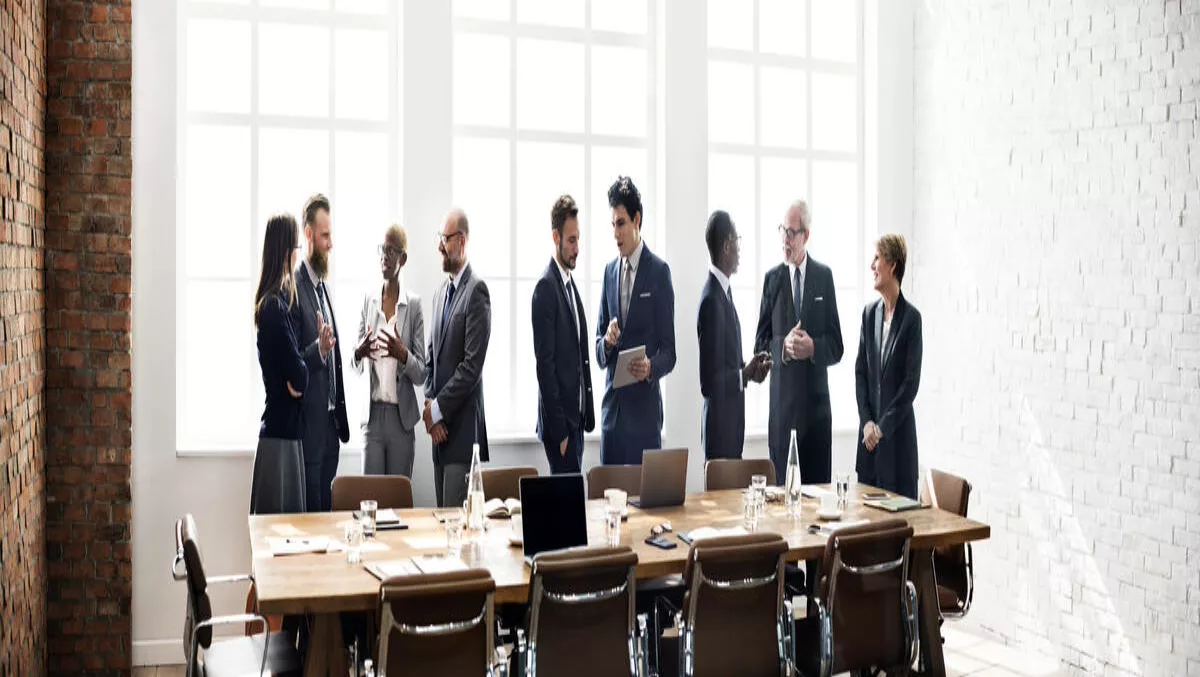 Introducing Digital + Technology Collective - AIMIA, a name of the past
FYI, this story is more than a year old
The Australian Interactive Media Industry Association (AIMIA) is now a name of the past. The association has undergone a rebrand, and will now be known as Digital + Technology Collective.
The official announcement was made at the association's AMY Awards Digirati Party held in Melbourne; an event that celebrates the biggest achievements and innovations across Australia's digital landscape.
"Digital + Technology Collective will be taking over the great work of the quarter of a century old AIMIA," says Jodie Sangster, CEO of Digital + Technology Collective and ADMA.
"The new name embodies our key focus areas: digital and technology. In this digital- and technology-led era, we will play a leading role in ensuring Australian business is equipped with the knowledge, tools, education and thought leadership to stay at the cutting edge of change."
Sangster continues, "Digital + Technology Collective are committed to representing and supporting our existing members and a broader network of Australia's businesses, organisations and agencies that provide services and solutions in both the digital and technology space."
The group's headquarters have moved to Melbourne, and Digital + Technology Collective will continue on its mission of connecting digital natives within Australia, as well as promoting education within the industry to meet demands of today's rapidly changing digital landscape.
Victorian Minister for Small Business, Innovation and Trade, The Hon. Philip Dalidakiscomments, "it is great to have the Digital + Technology Collective headquarters and the 2017 AMY Awards here in Melbourne, Australia's digital technology capital."
"Digital + Technology Collective will continue to play a key role in driving collaboration between digital technology innovators across our economy – with its new brand more accurately reflecting the sector of today and the future."
The association will adopt the five pillars identified by Pricewaterhousecoopers as the most commonly cited 'ingredients' for innovation:
Culture creation – through building an active community around our shared passion
Capability – through standards, accreditation and education
Thought leadership – through partnerships with the best in the industry
Internal networking – through events, courses and programming
Industry advocacy – through representing the voice of the industry where it counts
The existing AIMIA board, which was appointed in May this year, will continue to serve as the advisory board for Digital + Technology Collective.
The association is chaired by Nima Yassini, CEO of New Republique with Karen Lewis, Head of Digital at Employsure, as vice chair.
"It is without a doubt an exciting time for Digital + Technology Collective," says Yassini.
"We have created a new brand to represent the future of what our institution embodies and is representative of our communicative and forward-thinking approach."
"We have also decided to go with 'collective', as we truly believe that no one person or organisation can succeed in this space alone, it needs to be a collaborative and collective effort."
The seven other Board of Directors are: Taryn Williams, founder and CEO at TheRight.Fit; Nick Wong, digital director at Bupa Australia; Diego Trigo, executive technical director of Holler; Angus Stevens, managing director, Australia at Start VR; Dan Fisher, digital customer experience manager at Qantas; and Collette Van Rooyen, marketing manager, Digital Experience at ING Direct, and Jodie Sangster, CEO of Digital + Technology Collective.
Related stories
Top stories