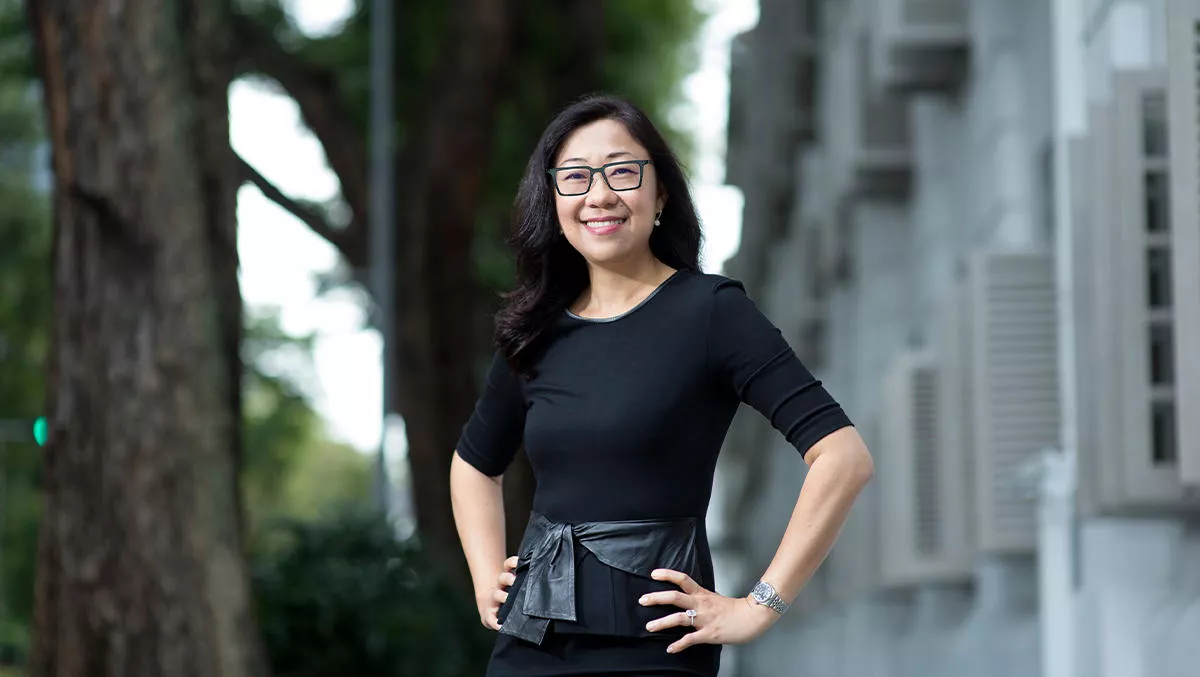 IWD 2021: LogRhythm VP on recognising the skills women bring to the table
FYI, this story is more than a year old
Comment from LogRhythm vice president for international marketing APAC and EMEA Joanne Wong.

What does the IT industry need to do to attract more women in the years ahead?
The IT and cybersecurity industry has evolved dramatically over the past decade. Alongside today's digital imperative, there are exponentially more roles and opportunities than ever before. These in-demand tech roles will benefit from having a greater diversity of talent, including women.
Organisations cannot just pay lip service when championing gender diversity and then rely solely on ground-up initiatives as drivers for change. There must be a deliberate, top-down approach from the corporate and management to endorse and advocate gender fairness, where they implement holistic measures to ensure fair hiring, retention and performance appraisals.
They must look beyond traditional gender stereotypes to recognise the value, experience and skills that women bring to the table — and give them a platform to make their voices heard.
Furthermore, there is an opportunity for IT companies to strengthen their learning and development pipeline and help women acquire the relevant skills. Whether this is through learning courses or mentorship programmes, empowering women to do more with tech will help support their professional development and accelerate the organisation's digital transformation efforts.
With that, there must be a demonstrated effort to change existing cultural norms and recognise women's role in tech. Only then can we, once and for all, dispel the misconception that success in the industry is limited to men and open up avenues for women and girls down the line to consider a career in IT seriously.
What do IT companies need to do to ensure that more women have the opportunity to achieve senior leadership roles within their organisations?
Much of what hinders workplace gender parity is our own measures of success. For so long, we have held ourselves to the same standard of success, one that is benchmarked by the more conventional and visible male leader.
Female leaders in IT are unreasonably expected to lead and behave like their male counterparts — defeating the whole point of diversity — and are punished when they inevitably fall short. Even though they bring a myriad of different experiences, perspectives and ways to add value, so much of womens' contributions are discounted because no one is even looking.
For this to change, IT companies need to set realistic goals and structured plans to close the gap. They must put in place mandates to ensure gender diversity on corporate boards, to increase representation and broaden how the organisation defines success. In better recognising and acknowledging diverse contributions and achievements, women can be held to new but equally high standards and be empowered to take up senior leadership roles.
At the same time, organisations can also put in place dedicated mentoring programmes to support junior employees in their career development. Strong female leaders can tap on their wealth of experience and model the way for others, creating a virtuous cycle of women uplifting other women.
What is the role of the government in attracting more women into STEM-based qualifications?
The government plays a pivotal role both in shaping the narrative, and as the accelerant to effecting change in broader society.
They have a responsibility to ensure that citizens — now and in the future — can live in an equitable and sustainable world, and this starts early on by providing equal opportunities in education.
STEM is a game-changer in combating today's economic and environmental challenges, and girls need to have access to the knowledge and resources they need to be part of the conversation. After all, they can and must be active participants in the creation of their shared future.
Outside of school, the government must continue to dismantle institutionalised gender bias by implementing anti-discriminatory hiring legislation while actively facilitating the transition of women to STEM jobs through industry partnerships and dedicated workgroups. By having these initiatives in place, they are signalling their commitment to level the playing field and support women in STEM.
What can women do to support themselves and their peers to drive a more diverse and inclusive IT industry in Australia?
It may sound intuitive, but women must first decouple themselves from the gender stereotypes they may unconsciously hold about themselves. This is easier said than done, especially if they may not have the right exposure and don't see others challenging the norm.
With that said, women benefit from creating and seeking out new connections. When they are part of a strong network, they have access to diverse experiences and new perspectives. This can go a long way to challenge and shape their own identity as a woman in tech.
Furthermore, when dealt with the same glass ceiling, a diverse community can offer unique insights that others can learn from. This collective repository of knowledge, along with other shared resources, will prove invaluable as women challenge existing norms and strive for success in IT.
How to get more women interested in tech?
This starts with a fundamental mindset change to drill home that tech must be available to all. From a young age, girls and boys alike must be equally exposed to STEM subjects and the endless possibilities of tech to transform the world.
At the same time, they need to be instilled with the confidence that they could succeed with a career in tech — when girls are raised knowing that they have a stake in the game, and have access to opportunities to develop professionally in this space, they grow up into women passionate about tech.