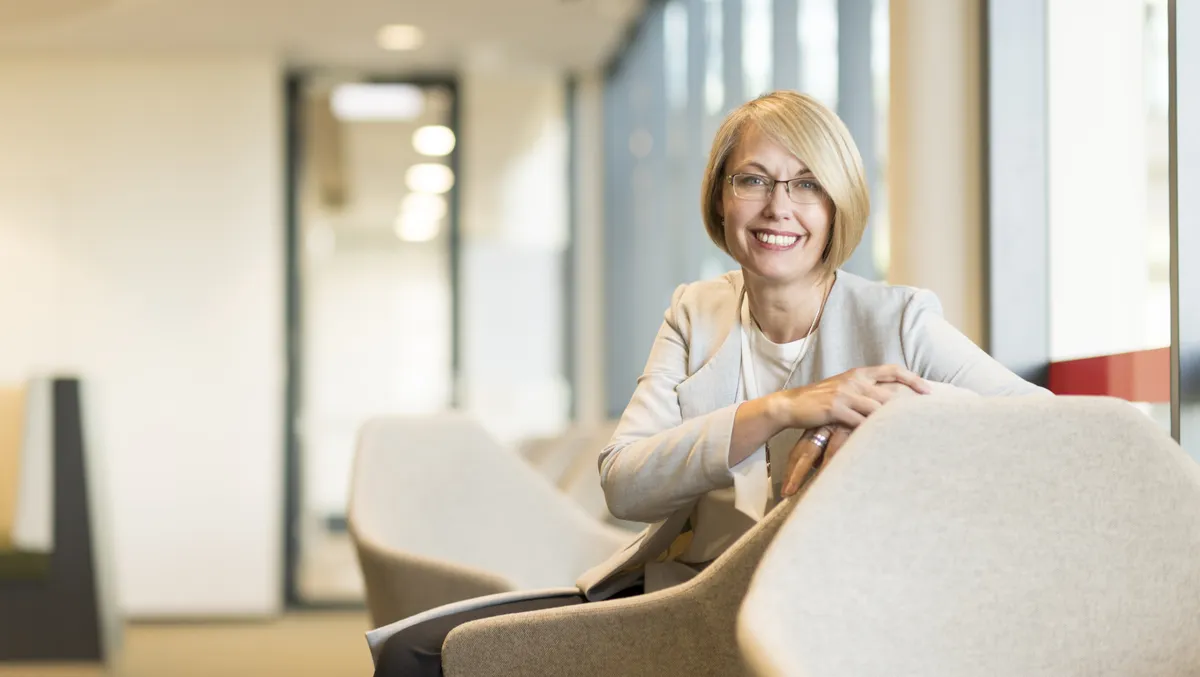 IWD 2023: Supporting Women in the Workplace, Beyond International Women's Day
Wed, 8th Mar 2023
Each year, International Women's Day (IWD) is an opportunity to celebrate the vibrant lives and achievements of women around the world. In the workplace, it's a chance to acknowledge the incredible efforts of the women around us—but also a time to continue to advocate for equity.
The past decade alone has seen big changes to female representation in the workplace. But there's still a long way to go. According to the organisation, Chief Executive Women, it will still take 100 years to achieve gender equality for CEO roles at Australia's top companies, based on recent trends. Around 15% of these businesses still have no women in leadership roles at all.
Also, as many have rightly called out, supporting women extends beyond just those at the top of the business world. Equity is not measured just by the number of female leaders but by the experiences of women overall. And that experience is often lacking; more women are in the workforce but still paid less than men, on average—Australia's national pay gap sits at 14.1%—and many juggle work alongside a higher proportion of unpaid domestic duties.
Supporting women in the workplace means supporting diversity, equity, and inclusion (DEI). So what steps can you take to increase equity for all women at work, not just on IWD but every day of the week? Here's what we do at Workday to make a difference for female employees:
Take an Active Approach
Change won't happen on its own—it takes the considered effort of everyone in the business. Workday has a deliberate focus on continuously improving DEI within our organisation, which includes policies to help attract and retain talent in under-represented minorities in technology, like working mothers or women later in their careers.
The reality is, with men still holding the vast majority of leadership positions, workplaces aren't always designed with support for women at the forefront. There has been great headway in recent years, with flexible & hybrid work arrangements becoming the norm, allowing working mothers to adapt their schedules, and many businesses improving their paid parental leave.
But women's experiences, challenges, and needs go beyond motherhood. That's why our approach accounts for challenges affecting women at every life stage, from fertility through to menopause, and Workday strives to offer a safe space for all women with initiatives like our Employee Belonging Council and Women@Workday.
Put Time Back in Women's Hands
For example, providing extra time for work-life balance can have a significant impact on women's lives. Workday's approach supports female employees' careers while balancing family or other commitments. We have a Flexible Schedules Policy in place to allow for caregiving responsibilities, such as a compressed workweek, non-standard work days, or part-time schedules, and our policies recognise that people may need extra support for caregiving beyond this sometimes, whether for children or older parents (and in many cases, both), or other personal circumstances. Workday also provides a Backup Care Giving subsidy of up to $1500 USD per year to help towards the cost of childcare or eldercare.
Time is invaluable for parents welcoming a new addition to their family. We offer 12 weeks of paid leave to welcome and bond with a new family member, whether a birth or adoption. This benefit is available to all new parents, including mothers, fathers, same-sex couples, and adoptive parents—recognising how vital it is for women to have the support of their partners during this time.
Support Women Through All Life Stages
Menopause is still a taboo topic that is rarely discussed in the workplace, despite half of the world's population experiencing it at some point. Research conducted by Circle In, with the support of the Victorian Women's Trust, shows almost half (48%) of those surveyed struggled with a drop in confidence at work during menopause, and 46% felt stressed from hiding their experiences.
All of this compounds the challenges of menopause, which can include symptoms like cognitive challenges, hot flashes, insomnia, and mood changes. The vast majority (83%) of respondents said their work was negatively affected by menopause, and 70% didn't feel comfortable talking to their manager about it. This can sadly lead to many leaving the workforce during this time.
Workday recognises the need to proactively support employees during this life stage. Our support model for menopause includes benefits to support holistic health, creating a comfortable working environment, providing time off, and, as of October last year, Maven Menopause. This new specialised program helps employees better identify and manage symptoms through a dedicated team (including an OB-GYN) and access to digital appointments with providers, wellness coaches, and provider-moderated peer support groups.
Listen and Learn
DEI is an ongoing process that never ends. Rather than being a tick in a box, it takes consistent listening, evaluation, and adjustment to ensure you are meeting all of your employees' needs. This means it must be a focus for every day, not just on one day (IWD) each year.
I would ask everyone reading to take this International Women's Day as an opportunity to grow, change and make a real difference for the women in your workforce, helping them not just in their work but their lives as a whole.