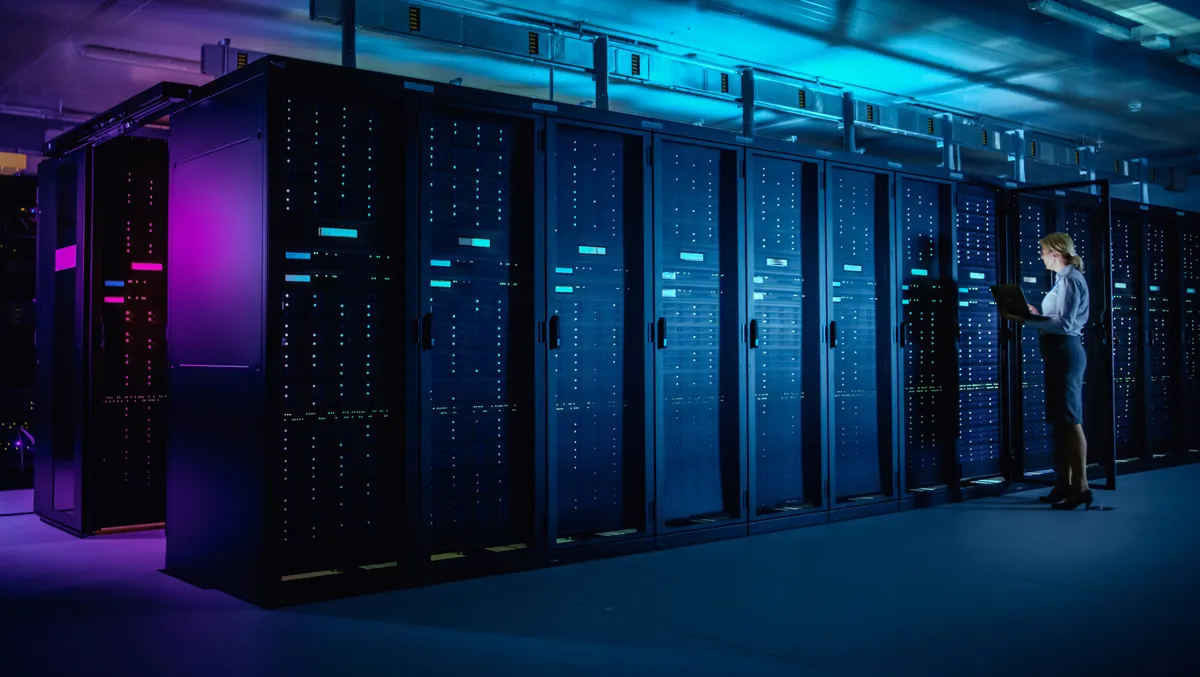 IWD 2023: The five elements that ensure women in tech reach their full potential
We all know there's no one-size-fits-all approach to promoting or proliferating inclusion and diversity across any particular industry. Yet, there are a number of significant factors that need to come into play to ensure that women in technology can confidently pursue their ambitions and reach their full potential…
1. Role models
First and foremost, it is essential to have the right role models – and champions for women – in senior positions. Female team members need to be able to look to their own colleagues or managers to discover relatable role models that inspire them to carve out their own unique career paths. Having the unwavering support of senior and C-suite leaders, however, is the key to truly lifting and amplifying female voices and ambitions.
We have fantastic female leaders and rising stars across the globe. It's an honour to have many of our female leaders consistently featured in the 50 most powerful women in technology list, and two of our female leaders were recently recognised as top 50 women in travel by GBTA WINiT. We're also thrilled to have just won the Best Company Culture award and Best CEO from Comparably, based on employee feedback across 16 different categories.
It's also worth noting that we have been particularly mindful during the selection process for new additions to our board of directors. One example is the addition of Rachel Gonzalez to our board, who served as executive vice president, law & corporate affairs, and general counsel of Starbucks Coffee Corporation. Wendi Sturgis, with over 25 years of experience at some of the world's largest tech companies, is another recent addition. We also have Phyllis Newhouse – who was CEO of Xtreme Solutions and served in the U.S. Army – on our board. The Sabre board now looks much more representative of our team members than it once did, and we look forward to building on that momentum.
2. Pathway
Secondly, having an effective pathway to identify and develop female talent is paramount. It is vital to look at how to recognise high-potential female team members and support them along their career journeys. We know that the more we nurture our women leaders with strong talent development strategies, the more our team members will gain, and the more our business will flourish.
3. Personalisation
As a travel technology company, we're focused on creating a new marketplace for personalised travel that connects people with experiences that matter. As a place to work, we're harnessing that same philosophy. What has traditionally held many women back in their careers is trying to fit themselves into a workplace mould that doesn't work for them. Through technology, we hope to connect women with the resources and people that will propel their careers to new heights.
We know that career journeys are as unique and varied as the people who make them, and we launched our Work from Anywhere (WFA) program during the pandemic to accommodate team members' individual needs and circumstances. Through remote working tools and technology that provide team members with flexibility, our employees can choose to work remotely, in the office, or a mix, based on what works best for their role, their leaders and their career path.
Beyond our WFA program, we've invested in new technology tools and resources to enhance the team member experience day-to-day and longer term. One example is our online training to dispel unconscious bias within the workplace through education and awareness. We also empower our leaders with online education to help them understand how to support each of their team members' diverse needs and career aspirations. Our wellbeing efforts, mostly driven directly by technology, give our team members opportunities to improve mental and physical balance.
4. Opportunities to network
Inclusion and diversity is a fundamental thread woven within the fabric of our Company, supporting our team members, our business strategy, and the communities in which we live and work. We're committed to creating an inclusive environment where our team members – with their broad, rich, and unique differences – bring their full selves to work, contribute their best, and feel a true sense of belonging. At the heart of this effort are our inclusion groups: Teams that inspire awareness, understanding and appreciation for a wide spectrum of causes.
We have our Women in Technology (WiT) group to attract, engage, develop and retain women in technology positions at Sabre, with active chapters across the globe. WiT exists to build a community through common bonds, act as a catalyst for promoting technology professionals at Sabre and provide mentorship opportunities for our tech-savvy women who deliver the technology behind travel.
We also have our Women's Career Network (WCN), which gives women the opportunity to further their careers through coaching, mentoring and networking. The group aims to enable high-potential women to break the glass ceiling, champion fair and equal access to leadership opportunities, and have a voice and representation in all management forums. These groups are all completely employee-led, and anyone is welcome to join any group or suggest a new one.
5. Ownership
What's most important is that women, and team members in general, own their careers. The wealth of talent I see every day at work is incredibly impressive, and we're absolutely committed to unleashing that talent. Just as we aren't telling our team members where and how they need to work, or which inclusion groups they should join, we aren't dictating what someone's career should look like. It's up to each of our team members to think about – and express with their managers – where they want to be and how they want to arrive. They must chart the course, and we'll ensure we're creating consistent wind in their sails to reach their career destination.
When all of those factors come together, we can support the women leaders of today while sustaining momentum for the female trailblazers of tomorrow. Let's all take an active role in reminding women that if they're driven to succeed, we, as leaders, are just as determined to help them attain their goals.