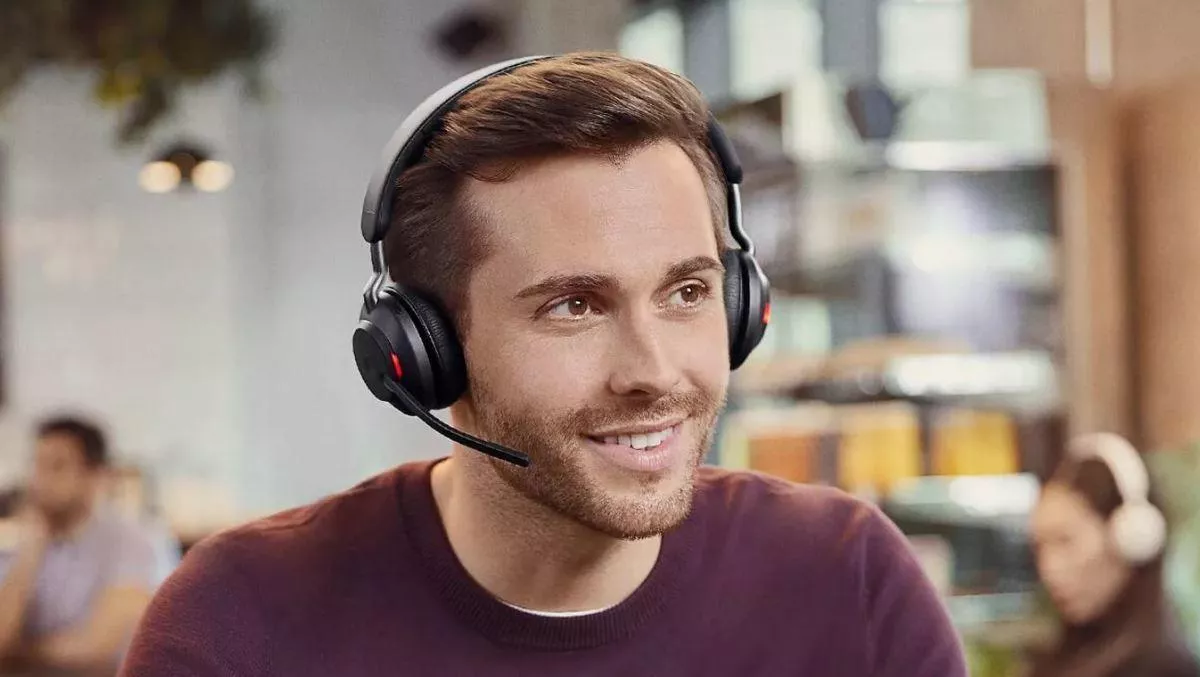 Jabra Evolve range certified for Microsoft Teams
FYI, this story is more than a year old
Jabra's Evolve series of UC devices is now officially certified for use across Microsoft Teams, and as a result, the company has issued a firmware update for the devices to ensure compatibility.
The certification applies to Jabra's Evolve headsets, as well as other select Jabra communication devices. Now, users can integrate with Teams and bring Teams to the foreground 'at the touch of a button', with the ability to receive meeting notifications or missed calls directly from Jabra devices.
The Teams certification is just one of the many technology partnerships during Microsoft - Jabra's decade-long technology collaboration efforts.
"We are pleased that Jabra is expanding their portfolio of devices Certified for Microsoft Teams so customers can benefit from innovations like a dedicated button for Microsoft Teams that make it easy to join a meeting with one click," comments Microsoft Teams devices partner engineering and certification director, Albert Kooiman.
Jabra states that it will provide existing customers who have legacy certified products a flexible upgrade when making the move to Teams.
The upgrade will happen via a free firmware update that will automatically be prompted when users connect their headsets to Jabra Direct or Xpress.
For all new Evolve purchases, Teams certification will already be incorporated into the devices.
Jabra SVP Holger Reisinger adds, "Making sure our existing customers of our Evolve Series are supported every step of the way as they move to Teams. We couldn't be more excited to be working alongside Microsoft to ensure our customers get the most of their devices. We believe this transition will help elevate collaboration and concentration efforts for everyday users and businesses alike.
The certification is being rolled out across Jabra's existing Evolve Series, including the Evolve 80, Evolve 75, Evolve 65, Evolve 65t, Evolve 40, Evolve 30 II, and Evolve 20, and the Jabra PanaCast, Speak 750, and Engage 50.
The Evolve 65e and Evolve 75e will also follow suit with Teams certification by the end of the year.
Further, Jabra states that some Jabra products also meet the Open Office requirement, which evaluates the effectiveness of headset microphones' ability to block out background noise.
According to the company, Jabra Evolve 75 was the first Open Office certified headset in the market when it was rolled out in 2019.
Now, all three Evolve 2 models (Evolve2 85, Evolve2 65, Evolve2 40), as well as Engage 50, meet these next level standards.