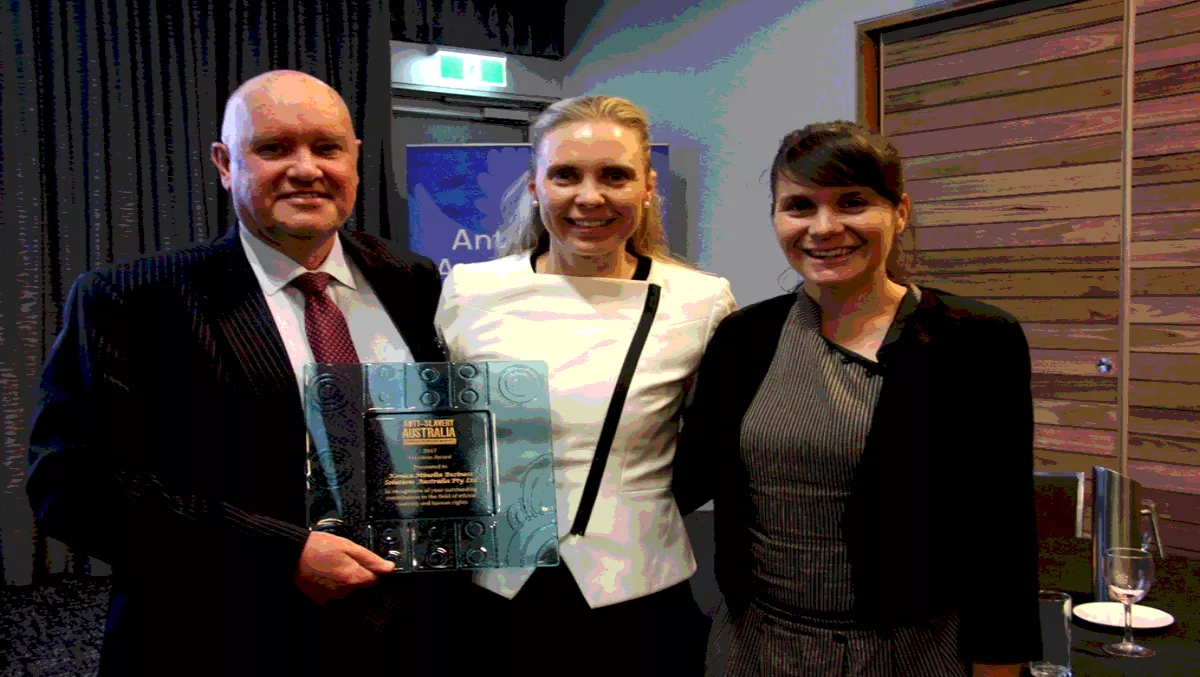 Konica Minolta's human rights efforts win Anti-Slavery Australia Freedom Award
FYI, this story is more than a year old
Konica Minolta has received an Anti-Slavery Australia Freedom Award thanks to its efforts to help combat exploitation through corporate social responsibility and ethical sourcing.
The Freedom Awards raise awareness of all forms of slavery and human trafficking. They also promote the positive difference individuals and organisations can make to the lives of trafficked and enslaved people.
Konica Minolta was nominated because of its anti-slavery and human trafficking initiatives, which are both part of the company's CSR and ethical programs.
The company says its human rights framework is built on three core documents: an ethical sourcing roadmap; supplier code of conduct; and human rights position statement.
The ethical sourcing roadmap is an 18-month plan that comprises five goals and 40 activities to ensure that correct policies and procedures are part of its supply chain.
"Konica Minolta Australia recognises it has an important role to play in ensuring the rights of those in our business operations and supply chains are upheld and respected. For this reason we are committed to undertaking an ethical sourcing journey with our suppliers to ensure we have a positive social impact on those within our sphere of influence," a statement on the company's website says.
The company's human rights position statement is a four-page document that covers its people, customers and community.
"The statement draws together Konica Minolta's approach to three main areas of human rights: diversity and inclusion; ethical sourcing; and strong partnerships with human rights organisations. Importantly, it articulates our policy position as well as actions that we will hold ourselves to account on," its website says.
Konica Minolta's efforts are also aligned with the United Nations Guiding Principles on Business and Human Rights.
"While modern slavery is a global issue, leadership must begin at home and the private sector is a critical stakeholder. We must hold ourselves, our business partners, and those in the business community to account on issues of human rights in supply chains," comments Konica Minolta managing director Dr David Cooke.
This year the company has worked closely with suppliers to understand how their goods and services are procured.
Konica Minolta has also been an active supporter for legislation around modern slavery reporting requirements for large Australian organisations.
"These days, being a good corporate citizen is more than philanthropy. Companies must turn inward to assess the impact of their core business and operations. A key consideration is whether business activities, or those of suppliers or business partners, negatively affect human rights. We urge all of our employees, customers, partners, and stakeholders to join us in the fight against modern slavery," Cooke concludes.
Related stories
Top stories