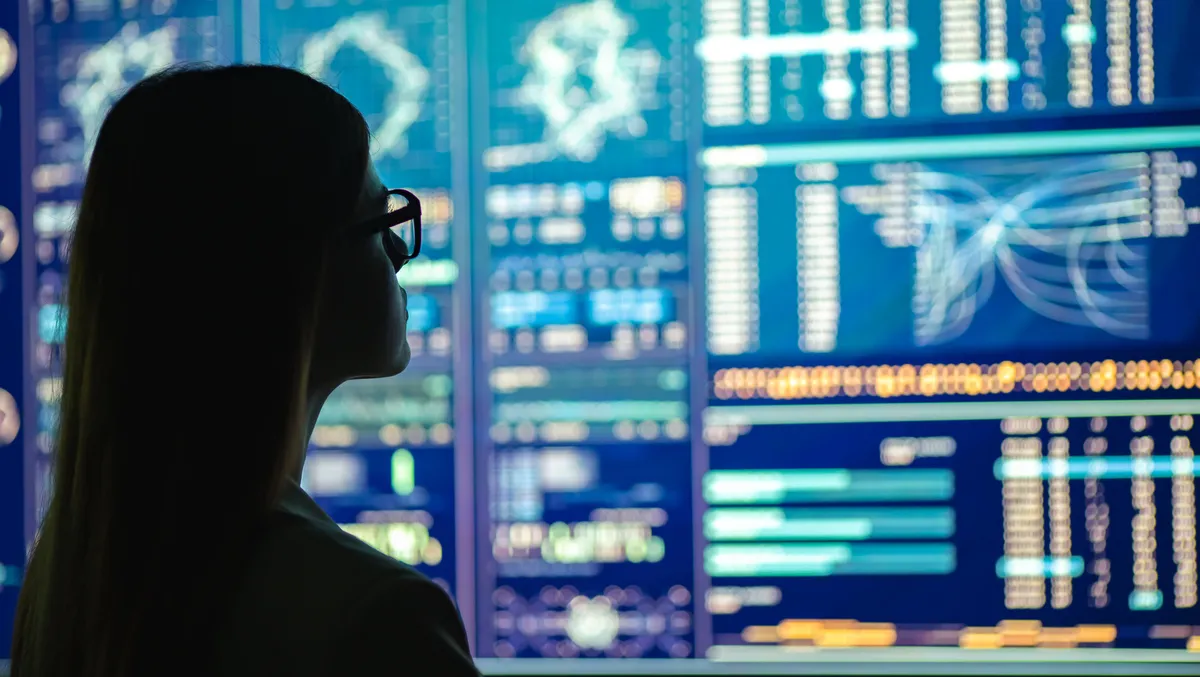 La Trobe continues its 15 years of partnership with SAS
FYI, this story is more than a year old
La Trobe University has strengthened its data analytics learning programs, continuing its ongoing partnership with SAS.
La Trobe and SAS have enjoyed a rich collaborative partnership since 2007, and in 2019 teamed up to offer Master of Business Analytics graduates access to industry certifications to demonstrate their workforce readiness.
La Trobe also offers a Master of Business Information Systems, with the two programs developed alongside industry experts to prepare future data scientists and business analysts.
"Our continuing partnership with SAS delivers an ongoing commitment to our students that they will gain the knowledge and hands-on experience needed to have a rewarding career in the fast-moving field of data analytics," says Aron O'Cass, Professor, La Trobe University.
"Using industry leading tools in these post-graduate programs ensures students are well prepared to quickly engage with the analytical challenges they will face in their business activities."
In addition to educating future professionals, data analytics forms a major part of La Trobe University's research capacity. The University's Centre for Data Analytics and Cognition (CDAC) powers several exciting projects, from La Trobe's Net Zero program using AI-powered platforms to monitor energy consumption to assisting stroke patient recovery and electric vehicle research. At various times SAS data processing and visualisation layers into the work of the CDAC.
Across the Master of Business Analytics and Master of Business Information Systems courses, students use SAS platforms to analyse challenging problems and explore business insights. Additionally, those who complete a Master of Business Analytics graduate with a Certificate in Business from SAS, accredited by the Australian Computer Society.
Most importantly, industry connections and work placement programs made available through SAS offer tangible career outcomes, with graduates building great confidence in applying the knowledge gained at La Trobe to their future careers. As the group grows, La Trobe has worked to strengthen these industry connections among graduates.
Mahesh Krishnan, a 2018 Master of Business Analytics graduate, has since joined Infonyx as Data Analytics Consultant, further progressing to Associate Manager, after a career in consulting.
"Studying at La Trobe allowed me to pursue a career change and update my skills for new fields and new opportunities," says Krishnan.
"Throughout these studies, I had access to industry expertise and insights and used real-world tools like SAS analytics software, which offered experience that translated directly into my current role."
"It's important to not only learn the theory behind what you're being taught, but also how to use it in practical, real-life scenarios. Also, having an industry-accredited certificate at the end is a great boost towards being job-ready."
Across Australia and New Zealand, there are more than 45 higher education institutions with embedded SAS modules in their degree programs. These integrated learning opportunities ensure future data scientists and business analysts have the hands-on experience they need to achieve results quickly.
Ian Edwards, Head of Academic Outreach at SAS Australia and New Zealand sees their long relationship with La Trobe University as an example of how industry and higher education can combine to meet the needs of employers.
"We are extremely pleased with the momentum generated by our ongoing collaboration with La Trobe," says Edwards.
"Data analytics is in higher demand than ever before across every business and industry. As business only becomes more digitised there is more data available to business leaders and more intelligence to be unlocked through the capabilities of data scientists."
"Working together and fostering strong relationships between industry and institutions like La Trobe is the best way to address the skills employers need, particularly amid an industry skills shortage. With La Trobe, we look forward to supporting the next generation of data scientists and business analysts for many years to come."