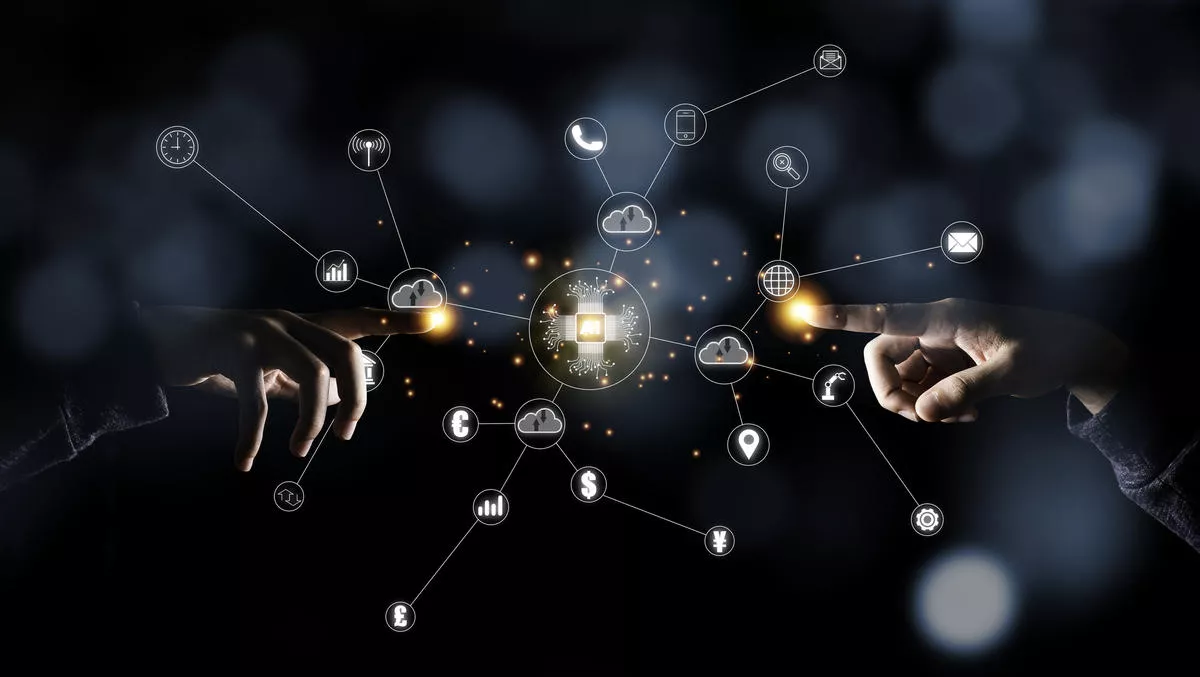 Low-code goes mainstream
FYI, this story is more than a year old
Enterprise software development is undergoing a quiet revolution — and it's a revolution everyone saw coming. The old way of developing applications — specialist developers writing code line by line — just isn't working anymore. Under rising pressure to replace software and develop new solutions faster than ever before, organisations are often left feeling paralysed by their own IT.
Low-code is that revolution. By enabling software development without relegating coding to specific developers and reducing the time it takes to bring an application to market, low-code is set to soar in popularity this year.
New paradigms for new possibilities
Many businesses have had their fingers burned by committing themselves to software they grow to regret. Software that may have been adopted for a particular use case may prove inflexible to roll-outs elsewhere in the organisation despite its high initial cost, and it's rare to find a solution that offers adequate customisation. All of that adds up to disillusionment on the part of IT leaders.
On the other hand, custom software options developed specifically for an organisation can be messy, complicated and time-consuming to roll out. It can take years to build a product the rest of the business is happy with — by which point, the solution could be irrelevant.
Low-code isn't just about solving issues of cost and speed, though. Agile software development is fast eclipsing waterfall approaches, using shorter iterative sprints over single go-lives. Agile software can be continually refined and improved over time.
Software projects often fall flat because they remain in the clutches of IT teams, the only people who understand the complex code needed to build them. It doesn't have to be that way. Applications can now be built and maintained in a visual, drag and drop way that anyone can understand — not just those with a degree in computer science.
Seeing logic, not code
With low-code, agile techniques are given an approachable front end. Visual design tools are used to specify aspects of software behaviour without resorting to coding. The technology then generates executable code from those visual designs. As a result, software projects become the thing they should have been all along – business-led transformation projects, not technical endeavours that very few people understand until it's too late.
We'll see low-code gaining critical mass soon to the point where it becomes the standard for the development and deployment of software, especially where there needs to be some level of customisation. In the same way that cloud hit that point of inflection where it became the default platform for the delivery of services, low-code will do the same for software development.
Industry analysts agree. According to Forrester, 75% of development shops will use low-code by the end of this year, enabling organisations to invite people from outside IT to have a seat at the table. Business subject matter experts and less technically experienced teams can collaborate on projects, finding a design that works for all and can be adapted without losing years to the process.
Transforming digital transformation
COVID-19 put the pedal to the metal on digital transformation last year. Suddenly, teams needed to adapt to working remotely, accommodating new ways of working while keeping operations, and any investment in long-term development, moving. It forced organisations to get off the fence and accelerate any plans to go digital or implement new technologies.
However, COVID-19 also highlighted the scale to which companies were unprepared to change, and how complex writing applications at speed can be without the right approach. Some embraced low-code; others now wish they had.
Among those who switched to low-code in 2020, many ask how they can integrate those solutions and roll them out across the business to make the most of that investment. We're reaching a tipping point where more firms will use low-code for all projects across the business, rather than just for a single application.
That moment will be a milestone in the low-code journey, from experimental development method to platforms that are seen as intrinsic to development across a business. Because various business areas have already been hands-on with low-code, it becomes easier to get their buy-in for wholesale deployment.
Software touches every part of almost every business. We rely on it for everything from the basics to complex mission-critical operations. That's why the potential time and cost savings, on top of the benefits of better collaboration between IT and the business, make low-code so attractive. Adoption is only set to grow.