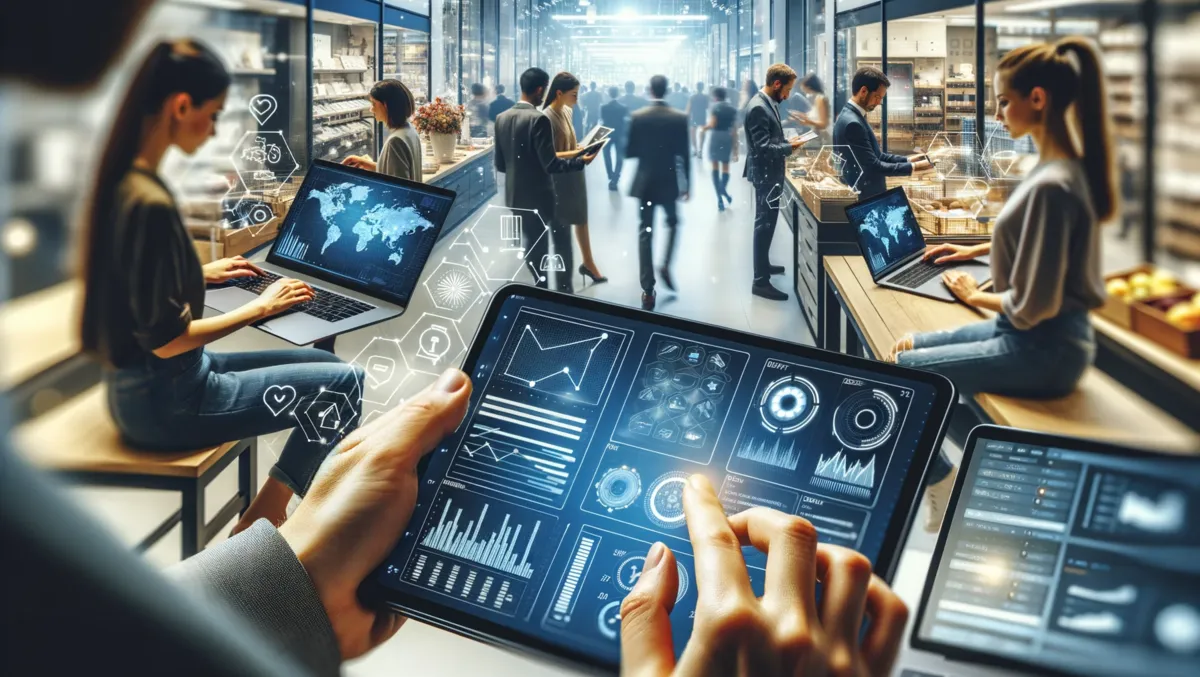 Lucid Software upgrades AI features for intelligent visual collaboration
Lucid Software, a pioneer in the sphere of visual collaboration software, has announced amplified enhancements to its artificial intelligence (AI) features for the Lucid Visual Collaboration Suite. The ground-breaking additions to the Collaborative AI platform are part of Lucid's sustained resolution to enhance effective collaboration, facilitate quicker alignment and improved decision-making.
"Since establishing the visual collaboration market over a decade ago, we've consistently defined new ways of collaborating for all knowledge workers," explains Dan Lawyer, Chief Product Officer of Lucid Software. "As we build upon our robust, patent-backed Intelligence Platform, we continue to define how intelligence can be used to improve how teams work together, furthering Lucid's longstanding history of being the most intelligent visual collaboration platform on the market."
The Collaborative AI platform forms part of the Lucid Visual Collaboration Suite. The updated user experience of the platform includes enhancements to augment users' capacity to generate, expand, sort and summarise ideas. These developments were made with strong emphases on customer collaboration and feedback throughout the beta launch. The upshots are evident in helping users more efficiently integrate AI into their brainstorms and workflows. Added support for more tailored output options has also been made available to accommodate a wide array of use cases.
Among the new features unveiled, Lucid's AI Prompt Flow extension allows users to build, experiment with, and improvise prompts in existing workflows within Lucidchart. Users can start with their API key without needing to write code. This feature enables them to rapidly test different models, prompts, and inputs to identify the most effective methods. The ChatGPT+ Plugin, another innovative attribute, empowers users to input their desired concept into ChatGPT+. The system then generates a corresponding diagram within mere seconds. These diagrams can be edited and modified within Lucidchart and can be further enhanced using Lucid's robust feature set and library of integrations.
Alongside these new features, Lucid plans to launch its AI-focused training content via Lucid Training Labs. The training starts with a course on how best to utilise Lucid's AI capabilities. Teams can quickly learn how to generate and expand ideas, leading to more impactful decisions using Collaborative AI.
These advances and plans coincide with Lucid's commitment to building the most intelligent visual collaboration platform. Lucid Software strives to offer teams enhanced productivity and efficiency as they visualise and construct future ventures together. Whilst the AI features are currently only available in the US, Lucid Software plans to launch the platform in Australia in 2024.