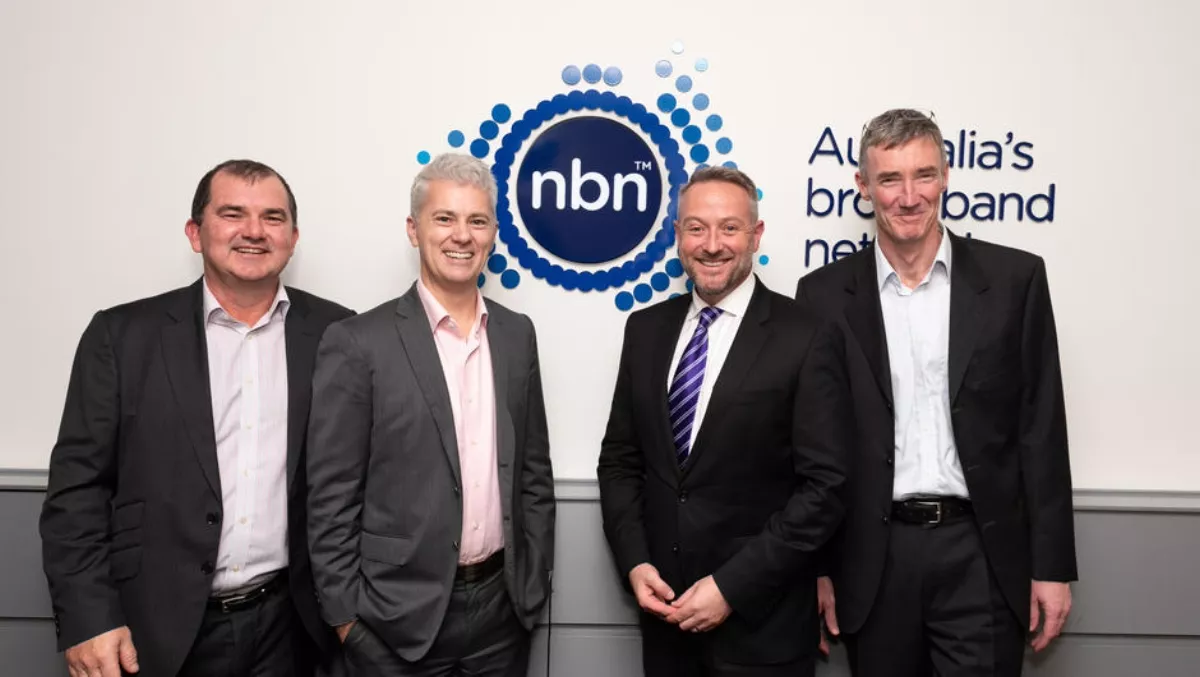 Macquarie Telecom & NBN Co strike major telco, data services deal
FYI, this story is more than a year old
Macquarie Telecom will onboard 50 new jobs after signing a six-year deal with nbn to provide telecommunications and data services to Australia's business community.
The estimated $100 million deal will result in the creation of jobs. Macquarie's elevation from tier 2 to tier 1 telco status also allows the company to have coast-to-coast access.
The deal will also combine NBN Co's purpose-built network infrastructure with Macquarie's customer services.
These include NBN Co's business grade products including asymmetrical (TC4), symmetrical (TC2) and enterprise Ethernet capabilities that are delivered over a virtual network-to-network (V-NNI) link.
Macquarie Telecom group executive Luke Clifton says the deal provides customer opportunities to develop their nbn-readiness plan with the telco's help.
"The nbn access network will touch every business in Australia now or in the near future. Those organisations which capitalise will have a future-proof investment through which they can meet today's business needs, while securing long-term choice for their organisations. We're taking an untelco, proactive approach to the nbn access network, where other telcos are using it as a last resort and not putting customers first."
He also notes that Australian organisations demand services and support that match their innovative ambitions.
"Business class nbn by Macquarie Telecom combines NBN Co's national infrastructure with our superior technologies, like SD-WAN, to deliver to these demands and elevates Macquarie to tier one telco status."
Macquarie's dedicated-and locally-based support team will help to create 50 new jobs in order to support all new and existing customers.
NBN Co's chief customer officer of Business, Paul Tyler, says he is looking forward to working with Macquarie.
"Since establishing our dedicated business function at NBN Co, we've made significant headway working alongside industry partners to deliver wholesale business-grade products, services and a tailored pricing model to open up more choice and flexibility in the market.
"Our multi-technology model also provides us with the flexibility to deliver the rollout at scale and pivot the mix of our access technologies where it makes sense in order to support organisations with higher bandwidth requirements," Tyler continues.
Organisations outside Australia's large cities will also be able to take advantage of Macquarie's offerings.
"High-speed connectivity has been prohibitive for many businesses in the past, especially in outer metro or regional centres," comments Clifton.
"Price gouging has been common. Access to cloud and internet-based applications has been near-impossible for some. The rollout of the nbn access network brings real competition to these markets for the very first time, allowing our customers to realise the benefit of the NBN Co's investment in its networking infrastructure."
Related stories
Top stories