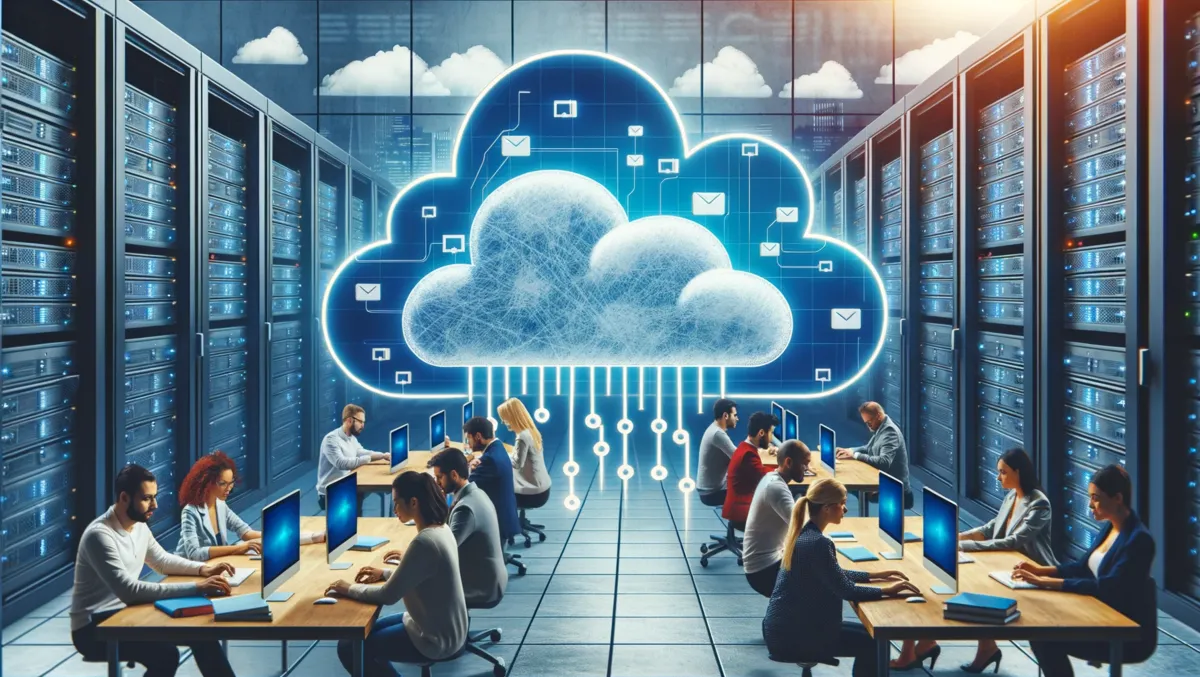 Media firms pursue cloud agility amid rising competition
Mon, 16th Oct 2023
By Kaleah Salmon, Journalist
An Akamai-commissioned study suggests that increasing customer experience expectations and data volumes influence cloud computing considerations.
Akamai Technologies has published a new research study examining the trends behind the Media and Entertainment (M&E) industry's adoption of cloud technologies.
The study, commissioned by Akamai and conducted by Forrester Consulting, surveyed 225 respondents from M&E businesses globally, most of whom either influence or have final decision-making authority over streaming architectures and cloud workflows.
The results showed that 77% of M&E businesses in APJ are considering moving away from large, legacy cloud providers in favour of more portable, cloud-native setups due to cost pressures, among other findings.
M&E businesses in APJ were early cloud adopters, with more than 93% of respondents reporting success with cloud-based technology, 21% saying their cloud journeys were progressing quicker than expected, and 54% stating that this progression was much faster than anticipated.
This uptake has been driven by high customer expectations, with 75% of surveyed APJ M&E businesses reporting their users expect zero downtime, buffering, or playback errors. 46% of APJ M&E businesses also strongly agreed that their industry is more pressured to digitally transform than most, the highest among all regions surveyed.
Looking ahead, however, the study highlighted concerns around the ability of existing cloud infrastructures to future-proof the M&E industry's growth.
Rising costs are having a notable impact on APJ M&E businesses' cloud strategies. Among respondents, 77% are considering moving away from traditional cloud providers due to cost pressures, while 67% report the costs are challenging for their business to manage long-term and that they are considering consolidating cloud providers due to cost pressures.
Increasing data volume is also highlighted in the study as complicating respondents' abilities to adopt cloud infrastructures further. 40% of respondents anticipate more than 50% growth in data volumes over the next three years, and 67% agree that data volume complicates data centre adoption.
According to the Forrester study: "Cloud provider partners must evolve to meet M&E customers' data demands. As many consider refactoring their cloud provider relationships, they seek partners to meet them where they are and help with their cost, data egress, and hosting needs."
At 60%, storage is the most common streaming use case for cloud services, according to respondents, followed by performance analysis at 49%. 44% of APJ's M&E businesses used the cloud for distribution, the highest figure among all regions.
Meanwhile, nearly half of the organisations surveyed also use the cloud for other vital functions like content protection (DRM/watermarking), billing, and subscription management.
Jay Jenkins, Chief Technology Officer, Akamai Cloud Computing, says: "This research shows the dynamic nature of the workloads that APJ's M&E businesses are running on cloud services and infrastructures today. The research also reveals that half or more of those businesses are using the cloud for some of their most mission-critical functions."
"As more content becomes available to consumers through over-the-top (OTT) services, M&E businesses need to store and manage distribution of this content on a cloud that can scale with their changing needs."
Facing a fast-paced, crowded market, M&E players in APJ are looking to cloud providers to help them improve the customer experience (CX) and retain a competitive advantage. 61% said they have seen or would expect to see CX improvements thanks to cloud investments, and 60% have realised or would expect increased agility to generate and access real-time insights. 54% of respondents also expect the cloud to improve their ability to scale operations.
Jenkins says: "APJ's M&E landscape has become extremely crowded, as local streaming platforms go global, international giants double down on expansion, and as live streaming and live selling take centre stage."
"This study helps quantify what we're hearing from customers and prospects about the current state of their cloud journeys. They are under huge pressures to deliver standout customer experiences at scale, while operating under intense budgetary constraints."
"While these challenges are especially pronounced in APJ's M&E sector, they're also shared by businesses in other industries. This is one of the reasons why Akamai is taking a fundamentally different approach to cloud computing."
"With Akamai Connected Cloud, businesses in APJ can break free of the traditional, centralised clouds and start building on a more modern, distributed design, unlocking new flexibility and cost savings," says Jenkins.