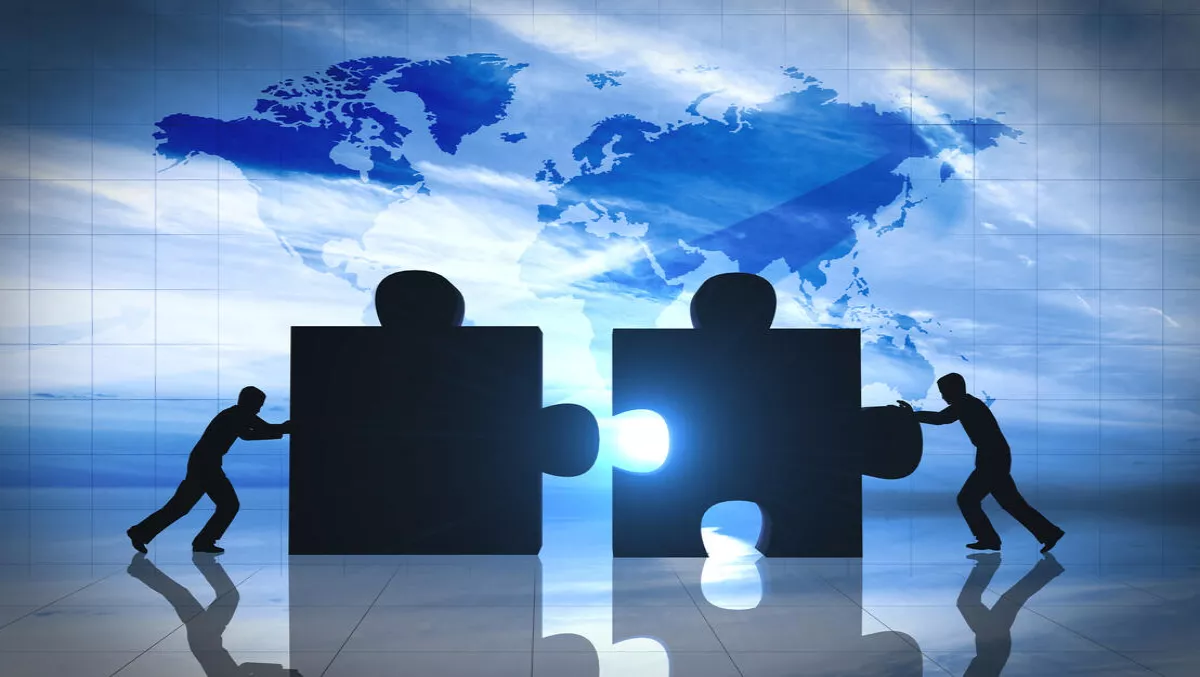 Micro Focus and HPE Software complete $11 billion merger
FYI, this story is more than a year old
Micro Focus has announced the completion of its merger with Hewlett Packard Enterprise's (HPE) software business.
The AUD $11 billion ($8.8 billion USD) merger marks the creation of the seventh largest pure-play enterprise software company in the world and follows a series of major moves by Micro Focus in three years (The Attachmate Group, Serena Software, HPE Software).
The aim of the merger is to form a new, combined company who is uniquely positioned to help customers maximise existing software investments and embrace innovation in a world of Hybrid IT.
Chris Hsu, has now been appointed as CEO of Micro Focus after serving as COO of HPE and executive vice president and general manager of HPE Software.
On the acquisition, Hsu says, "Today marks a significant milestone for Micro Focus, and I am honoured to be leading this team.
"We are bringing together a powerful combination of technology and talent uniquely positioned to drive customer-centred innovation at enterprise scale, enabling organisations to maximise the ROI of existing software investments while embracing the new hybrid model for enterprise IT," he says.
"It is our mission to provide a best-in-class portfolio of enterprise-grade scalable software with analytics built in, and put customers at the centre of our innovation, building high-quality products that our teams can be proud of."
Micro Focus say their company has been natively designed to build, sell and support software, and has more than 5,800 employees in R&D.
The focus of the combined company is to deliver enterprise-scale solutions in a few key areas including DevOps, hybrid IT, predictive analytics as well as security and risk management.
Mike Lawrie, DXC Technology chairman, president and CEO says, "On behalf of everyone at DXC Technology, I would like to congratulate the Micro Focus team on this significant milestone,"
"This merger promises to greatly enhance our strategic partnership to help drive true digital transformation for our clients, and we look forward to further collaboration with a best-in-class partner like Micro Focus."
Kevin Loosemore, Micro Focus executive chairman says the merger will accentuate his company's ability to provide a high level of service for its customers and investors.
"Our business strategy remains sound: bringing together software assets that deliver a high degree of value to our investors and an expansive solution portfolio to our customers so they can maximise the value of existing IT investments and adopt new technologies.
"We're excited to have Chris (Hsu) lead the combined company as we embark on this journey of uniting our organisations to create a world-class, pure-play enterprise software company."
Related stories
Top stories