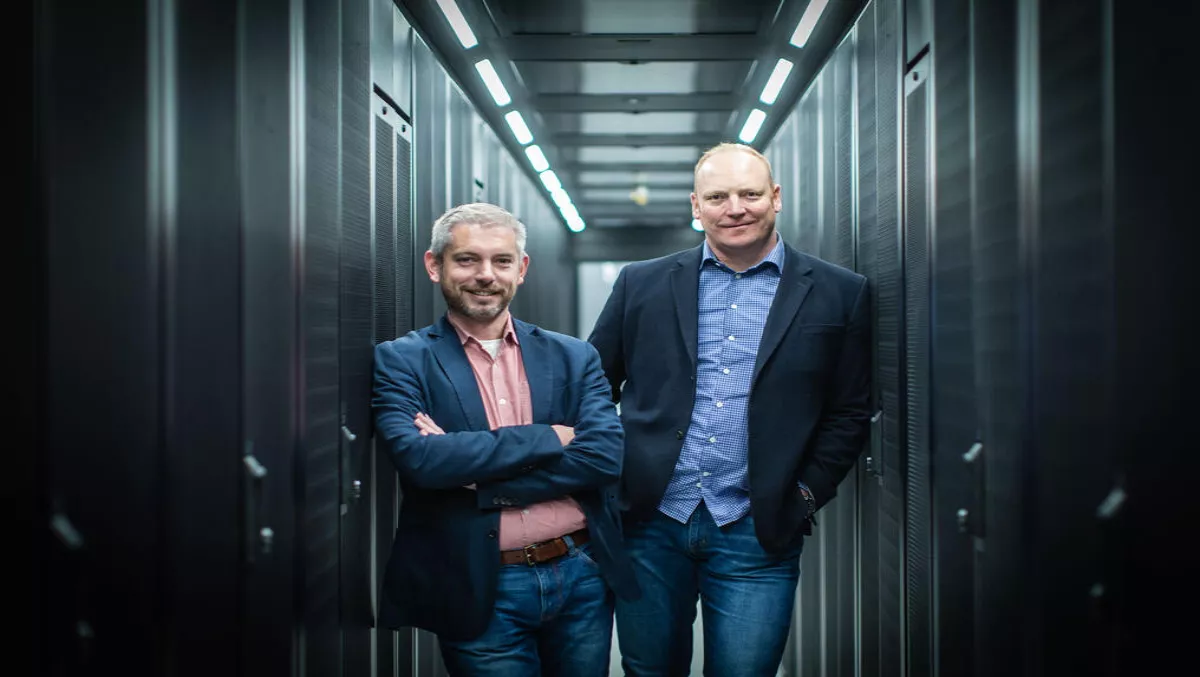 Open for business: Microsoft launches 2 new Azure regions in Canberra
FYI, this story is more than a year old
Microsoft has announced the availability of what the tech giant refers to as Azure Australia Central - two new Microsoft Azure cloud regions located within Australian-owned facilities of Canberra Data Centers (CDC).
Originally announced in August last year, these new regions are specifically designed to support the mission-critical demands of government and national critical infrastructure, while also providing additional opportunity for private enterprise organisations with workloads that have high-security requirements.
Microsoft says the new regions will help accelerate the opportunity for digital transformation in Australia and New Zealand.
Microsoft Australia managing director Steven Worrall says, "Microsoft is deeply committed to Australia and New Zealand and our continued and significant investment in mission-critical cloud is a testament to that.
"We expect Azure Australia Central to play a catalysing role in accelerating the transformation of the public sector and through that, enhance the government services that millions of citizens in both countries utilise every day.
"To that end, our unique partnership with Canberra Data Centers ensures complete flexibility for Government and national critical infrastructure providers. Organisations can leverage Azure Australia Central, they benefit from our open approach to computing, and they can use an extensive and growing array of Government-certified Azure services," Worrall continues.
"At the same time, they can co-locate private clouds or other infrastructure right alongside Azure within Canberra Data Centers, with no compromise of trust or performance."
Microsoft says Azure Australia Central will offer a plethora of new business opportunities for A/NZ organisations, with 47 local and international launch partners already leveraging the platform.
These partners include SAP, Telstra Health, AXON, DXC, Accenture, Dimension Data, Veritas, Citrix, and Leidos.
Australian software companies including Intelledox, Gravity, GIS People and Ralleo are also building on Azure to serve local customers and enter new markets globally, while open source partners such as RedHat, Cloudera and MapR will deliver open source solutions on the Azure Australia Central regions.
The Azure Australia Central regions serve to bolster Microsoft's existing offerings in Sydney and Melbourne, with the new regions providing a wider gamut of security features and certifications for mission-critical computing.
A unique difference of these Azure regions is the capability to locate existing systems, private clouds, specialised networking or safety-critical systems within the same facilities as Azure, and indeed directly connected to Azure.
Microsoft says this will deliver the level of hybrid flexibility, performance and security required to facilitate the modernisation of highly complicated applications.
Along with direct connectivity within these facilities and direct connectivity over the private Australian Government ICON network, Microsoft says the new regions now allow Azure to offer a unique capability for high-performance, very low latency networking between these two Australian Central regions.
The company says Azure is also now the only global cloud provider to deliver both high availability and disaster resilience in-country and distributed across multiple metropolitan regions with no compromise on data sovereignty.
It says approved critical national infrastructure clients including banks, utilities, telecommunications, healthcare, transport and other sectors will benefit from being part of the restricted community admitted to the Azure Australia Central regions.
The two new Azure regions in Canberra offer a range of features for IT and application development including infrastructure virtualisation, data management, security management and application services as a platform.
Microsoft says this range will grow from initial availability to address scenarios in artificial intelligence, data science and internet-of-things.
Customers can also deploy their own applications and infrastructure within Canberra Data Centers alongside and connected to Azure via Microsoft ExpressRoute.
Access to Azure Australia Central will be tightly controlled and limited to Australian and New Zealand Government users and approved critical national infrastructure organisations.
Canberra Data Centers CEO Greg Boorer says, "We have worked with Microsoft to ensure that Azure Australia Central is optimised for Government mission-critical computing. We operate an Australian and New Zealand owned, defence-accredited facility, and employ staff with Australian NV1 clearance.
"Everything we do is focused on ensuring the success of our clients and the security of their data. Bringing Microsoft Azure Australia Central regions online will spur innovation and efficiency."
Looking to fulfill mission-critical requirements
While currently accredited to handle up to 'Secret' government data, the two multi-data center campuses of Canberra Data Centers are additionally the only commercial data center facilities in Australia that are designed with the physical security controls necessary for Top Secret government data.
The new Azure regions are intended to serve both Unclassified and Protected data, with the appropriate controls at the personnel, physical, information and governance level.
Microsoft Australia Azure engineering lead James Kavanagh says, "We have completed extensive security assessments for both Unclassified and Protected data and have over 50 services across Microsoft Azure and Office 365 that have completed the formal Certification process of the Australian Signals Directorate at Unclassified(DLM) level.
"Our investment in physical, personnel and software security and our understanding of the sophisticated requirements of Australian government has been a major factor in our decision to offer these regions. We have a high regard for the rigor of Australian Signals Directorate and IRAP assessors and we deeply understand the necessity of adapting and implementing specific controls to meet Australian requirements, standards and processes," Kavanagh continues.
"Australian government quite rightly has sophisticated compliance processes and controls for Protected-classified data – controls that we have designed to exceed here in Canberra."
Partner Ecosystem
Microsoft says the availability of these new regions will open up new opportunities for partners to deliver digital transformation projects and services for government institutions.
SAP A/NZ VP of strategic industries and markets Damien Bueno says, "We are taking our global partnership with Microsoft to the next level in Australia via the Azure Australia Central regions.
"SAP and Microsoft will help Federal Government customers run their most mission-critical applications and workloads within the secure Private SAP HANA Enterprise Cloud on Microsoft Azure in the Canberra Data Centers. The SAP HANA Enterprise Managed Private Cloud provides our customers with a guided path to move from an On-Premise environment to a Cloud Ready state," Bueno continues.
"The Azure Australia Central facility in Canberra addresses the requirements of our Government customers who are eager to apply the real-time capabilities of in-memory computing in the cloud, but may have concerns about hosting data remotely."
Worrall adds, "We are delighted to have 47 launch partners celebrate with us today the availability of Azure Australia Central regions.
"In addition, our extended Australian partner network of 11,000 businesses may leverage this opportunity as they work to serve customers in government and national critical infrastructure.
"In doing so, that's approximately 290,000 Australians and their organisations who can play a more direct role in creating our future and creating jobs for the next generation workforce coming through school and universities."
Related stories
Top stories