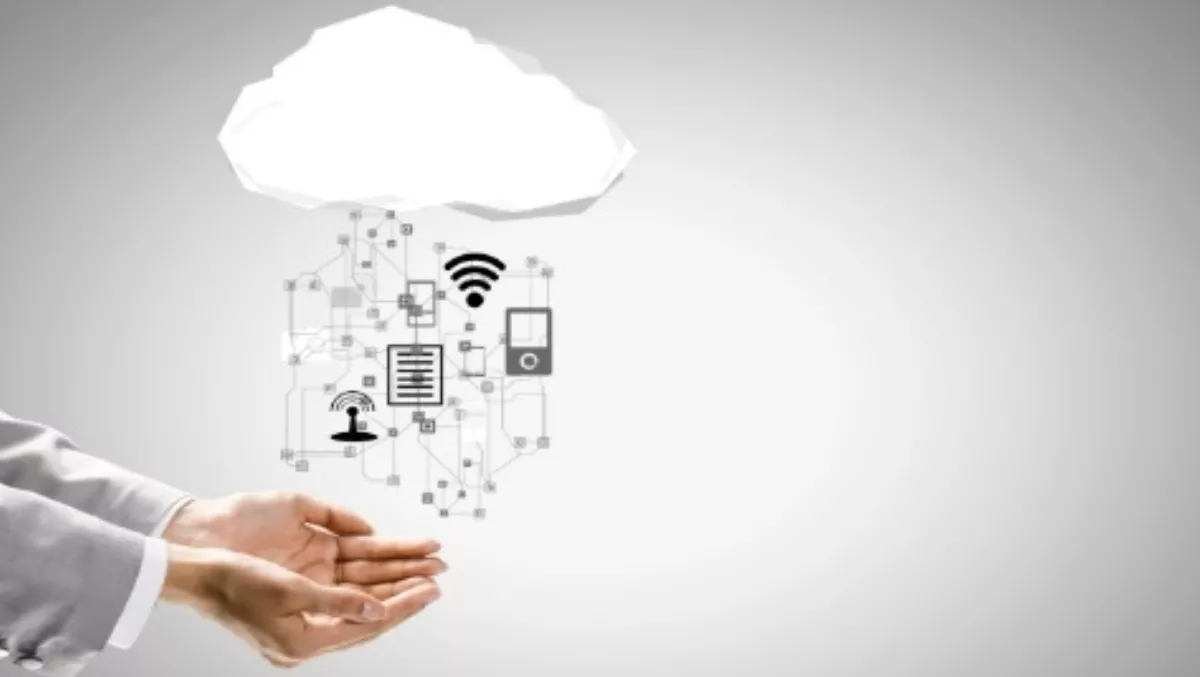 Microsoft Azure gets some major updates
FYI, this story is more than a year old
Microsoft has announced it will be advancing Azure, its intelligent cloud offering, with new solutions that cover a number of areas - including app development, big data, the Internet of Things (IoT), and containerisation.
These solutions have been designed to enable organisations of all sizes to transform their business in today's mobile-first, cloud-first world, says Microsoft.
"We live in a connected world, and the intelligent cloud is powering it all," says Scott Guthrie, Microsoft's Cloud and Enterprise Division executive vice president.
"As data and devices continue to proliferate, there is vast opportunity for businesses to tap into their data to make their applications more intelligent.
"Through our offerings across applications, data and IoT, and cloud infrastructure, we are enabling companies to innovate more easily and rapidly, using the tools and platforms they know and love," he says.
Modern applications and containerisation

Microsoft has announced a new Azure Container Service to combine the openness of Apache Mesos and Docker with the hyper-scale of Azure for container orchestration and management.
"Applications are at the heart of business growth and transformation, and containerisation is an increasingly popular way to maximise application value," Microsoft says.
With the new service, organisations using Azure will now be able to deploy and configure Mesos to cluster and schedule Dockerised applications across multiple virtual hosts.
This offering is based on open source to enable customer choice across the ecosystem and will support Windows Server containers in the future.
The service will be available for preview by the end of the year, according to the company.
Internet of Things and big data 

Microsoft's Azure IoT Suite is available now for purchase. The suite integrates with a company's existing processes, devices and systems to build and scale IoT projects across their business using pre-configured solutions.
"The intelligent cloud is powered by data - and innovation is limitless when that data can be shared, gleaned for insights across connected assets, devices and systems," says Microsoft.
In addition, Microsoft announced the new Microsoft Azure Certified for IoT programme, an ecosystem of partners whose offerings have been tested and certified so businesses can take their next IoT project from testing to production faster.
Current partners include BeagleBone, Freescale Intel Corporation, Raspberry Pi, Resin.io, and Seeed Technology.
On top of this, the company has announced the expansion of Azure Data Lake for better data management.
This includes Azure Data Lake Analytics, Azure Data Lake Store, a new programming language U-SQL, and Azure HDInsight general availability on Linux.
Security information and compute capacity
Security is often cited as a top concern when moving to the cloud. Customers today are looking for greater control, transparency and protection across their cloud infrastructure and assets, says Microsoft.
To help meet this demand, Microsoft has launched Azure Security Center, a new integrated experience that gives customers visibility and control of the security of their Azure resources, and helps them stay ahead of threats even as they evolve.
This service integrates with security solutions from companies such as Barracuda, Checkpoint, Cisco Systems, CloudFlare, F5 Networks, Imperva, Incapsula and Trend Micro.
In addition to enabling integrated security, monitoring and policy management, Azure Security Center provides recommendations.
By analysing information gathered from customers' deployments and comparing with global threat intelligence aggregated by Microsoft, the service introduces the ability to detect threats.
Azure Security Center will be broadly available for Azure customers by the end of the year.
On top of this, Microsoft is announcing the N-series - a new family of Azure Virtual Machines (VMs) powered by NVIDIA GPUs.
GPUs have long been used for compute and graphics-intensive workloads.
Microsoft is the first hyper-scale provider to announce VMs featuring NVIDIA Grid 2.0 technology and the industry-leading Tesla Accelerated Computing Platform for professional graphics applications, deep learning, high-performance computing and more.
A preview will be available in a few months, Microsoft says.
Related stories
Top stories