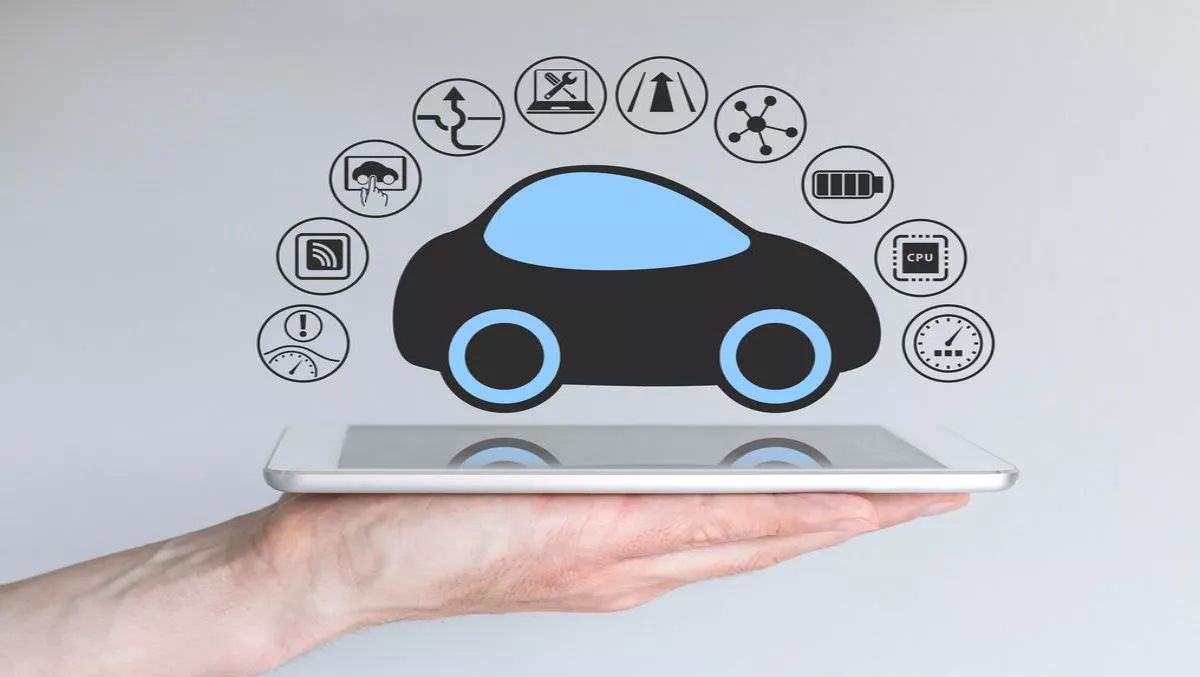 Microsoft Azure to power 'the future of connected driving' with Renault-Nissan
FYI, this story is more than a year old
Microsoft has teamed up with Renault-Nissan Alliance to work on the new generation of connected driving and autonomous services, with the signing of a global, multi-year agreement.
Cars powered by Microsoft Azure cloud platform will be the focus of the partnership, as the companies work on features such as advanced navigation, over-the-air updates, predictive maintenance and vehicle-centric services.
"A car is becoming increasingly connected, intelligent and personal. Partnering with Microsoft allows us to accelerate the development of the associated key technologies needed to enable scenarios our customers want and build all-new ones they haven't even imagined. We aim to become the provider of connected mobility for everyone with one single global platform," explains Ogi Redzic, Renault-Nissan Alliance senior vice-president, Connected Vehicles and Mobility Services.
Microsoft says that its global cloud platform was selected because of its enterprise-grade security and Microsoft's commitment to compliance.
The company says that Azure also supports multiple operating systems, programming languages and tools and flexibility. These will allow Renault-Nissan to build a common platform for both Nissan and Renault.
The companies will begin working on a range of in-car services for customers. The next-generation technologies include:
Customisable settings for data security, including the ability to transfer settings between cars or lock settings. This allows driver personalisation that can cater for adaptive route suggestions and advanced navigation
Distance monitoring will allow owners to monitor their car from any location through a mobile device. Settings can allow others to use the car without transferring keys. It can also trigger remote charging and locking/unlocking
Over-the-air updates for auto-updating features such as collision-avoidance applications and the latest autonomous drive software
A focus on productivity by integrating digital experience from work and life into the car
Vehicle protection can track a stolen car and disable it. Geofencing will allow notifications if a car diverts from a predefined route or area
Connectivity to allow customers to contact others to check estimated time of arrival, change of plans and automatic payments for tolls or parking. It will also allow diagnostic services and real-usage data will help engineers improve car quality
"While the connected car experience is in its infancy, we believe there's so much potential to dramatically change the industry. We are partnering to accelerate Renault-Nissan's mobile and cloud strategies and unlock new experiences for their customers," explains Jean-Philippe Courtois, executive vice president and president, Microsoft Global Sales, Marketing and Operations, Microsoft.
The Renault-Nissan Alliance formed in 1999 and together the companies have pledged to continue developing autonomous driving and connectivity on mass-market vehicles. The companies aims to launch more than ten vehicles with autonomous driving technology by 2020.
"Renault-Nissan is an exceptional partner thanks to its global presence and range of brands, which enable it to bring entirely new mobile and digital experiences to so many people. This collaboration will bring a new standard to connected cars," Courtois concludes.
Related stories
Top stories