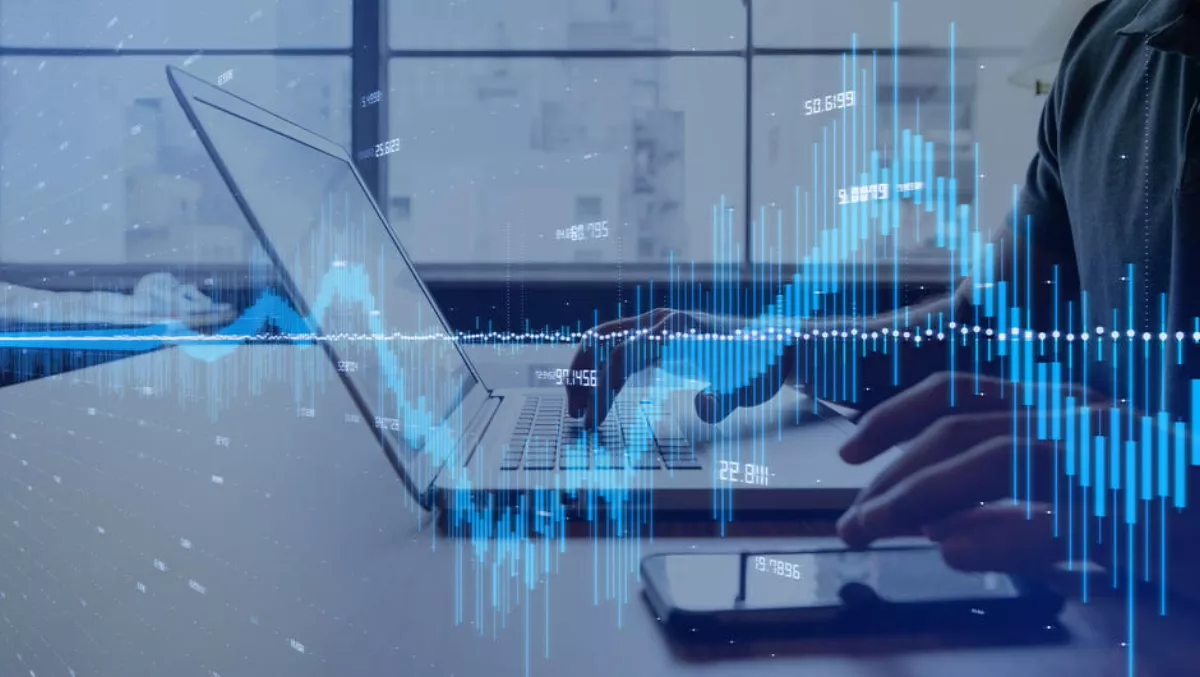 Microsoft Power BI to accelerate time to better data insights
FYI, this story is more than a year old
Microsoft's Power BI now has extra capabilities for data analysis, and the company says the ultimate goal is for business analysts to gain data insights as quickly as possible.
Power BI was originally launched in 2015 to help companies embrace a data-centric culture for all employees, regardless of role and skillset.
Three years later, Power BI hosts more than 19 million data models and it processes more than 8 million dashboard queries every hour.
Microsoft Power BI Engineering general manager Arun Ulag now says that for that culture to thrive, everyone must work from the same data platform with intuitive tools that can sift through large datasets for quick insights.
"The Power BI updates we're announcing today help organisations unify their enterprise BI needs on one platform and empower business analysts to leverage data more easily. Starting in July, these capabilities will begin to appear in Power BI in preview."
He notes that data preparation and modelling are critical to customers' data journeys – and they also take the most amount of time to work with.
This has prompted Microsoft to speed up data analysis time through the following features:
Self-service prep for big data
We're expanding self-service data prep in Power BI by introducing new capabilities to help business analysts extract insights from big data.
Using the Power Query experience familiar to millions of Power BI Desktop and Excel users, business analysts can ingest, transform, integrate and enrich big data directly in the Power BI web service – including data from a large and growing set of supported on-premises and cloud-based data sources, such as Dynamics 365, Salesforce, Azure SQL Data Warehouse, Excel and SharePoint. The ingested data can now be shared across multiple Power BI models, reports and dashboards enabling easy data reuse.
Advanced analytics and AI with Azure
Additionally, it's important that all of the users throughout an organisation operate on the same data. We're fueling collaboration across roles by unifying access to data between Power BI and Azure Data Lake Storage Gen2. Business analysts can seamlessly operate on data stored in Azure Data Lake Storage taking advantage of its scale, performance, security and analytics with the self-service capabilities in Power BI, while data engineers, data scientists and other users can extend access to insights with advanced analytics and AI from complementary Azure Data Services like Azure Data Factory, Azure Databricks, and Azure Machine learning.
Support for the common data model
Power BI will also support the common data model, which gives organisations the ability to leverage a standardised and extensible collection of data schemas (entities, attributes and relationships). Users can take advantage of a standard schema – or customise based on their unique needs – to simplify how they enrich their data with other sources from Microsoft and third parties to accelerate analysis across a broad, unified dataset.
Unifying self-service and enterprise BI Just as managing data from multiple sources can create challenges, managing multiple BI platforms within an organisation can limit centralised access to insights. Moving to one modern, compliant platform as the single destination for business analytics is easier than ever with key enterprise-facing updates on Power BI.
Enterprise-scale BI models & application lifecycle management (ALM)
We're taking another step to bring advanced capabilities from SQL Server Analysis Services into Power BI, enabling larger data volumes, lifecycle management, and third-party BI tool connectivity. Incremental refresh, higher dataset size limits, and aggregates will allow customers to reach large dataset sizes, while maintaining fast and fluid reporting end users expect.
With new support for the XMLA protocol, existing Analysis Services tools for managing lifecycle—from deployment through operations can now work with Power BI datasets. Additionally, since many third-party BI tools support XMLA, Power BI can now fuel analytics for all users across your enterprise, regardless of which reporting tool they choose to use.
Enterprise reporting
Popular SQL Server Reporting Services technology is now part of Power BI, creating a unified, secure, enterprise-wide reporting platform accessible to any user across devices. Pixel-perfect paginated reports can now be included alongside Power BI's existing interactive reports.
Multi-geo compliance
New flexibility to deploy Power BI Premium in specific global regions so organisations can meet data residency requirements and improve performance of data loading by locating Power BI close to data sources.
Related stories
Top stories