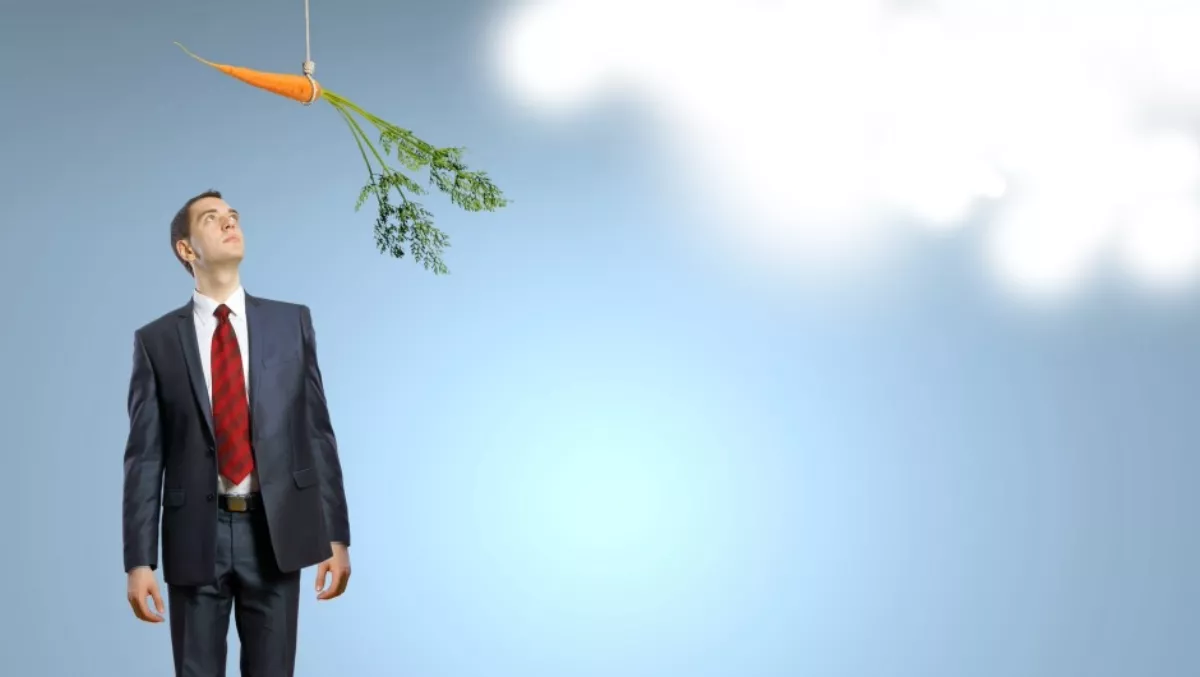 Microsoft Renewals – the season for finding carrots in the cloud
FYI, this story is more than a year old
Last week's column drew attention to the need to evaluate timing before committing to a cloud subscription model and aligning timing of any commitment.
Currently many organisations are looking to finalise contract renewal decisions with Microsoft, in cases shifting their on premises models to the cloud, with most focus on Office 365. Any client doing so should take into consideration that a programmatic offer exists to deliver a cost benefit when making the direct transition from SA coverage to a cloud subscription. That is quite logically named 'From SA', and represents a programmatic 'carrot' within Microsoft's cloud licensing model.
Why do I mention this? Our team are fielding a wave of queries on this particular subject, among vast volumes of Microsoft focused inquiry which regularly accompanies Microsoft end of financial year. In certain scenarios (both large and small, and varying locations across the globe) we have been seeing clients quoted with the the full subscription model rather than the entitled From SA SKU.
From SA was introduced in August 2014, at a time when Microsoft was increasing Office 365 prices and enabled renewing clients to benefit from a price point prior to that increase (this and a series of other changes introduced between 2012 and 2015 are covered in our toolkit) . The difference between a full subscription (known as a USL) and From SA cost varies depending on the products in question, but for example will apply to Office 365 E1 and E3 bundles plus Enterprise Cloud Suite.
We have noted from polls that many organisations lack the resources and time to inspect Microsoft's Product Terms updates. For this reasons it's useful to have a helping hand from Gartner to identify what terms and benefits should apply as standard as well as those which may be negotiable.
Microsoft Product Terms and the From SA entitlement can be found here – the June publication includes Office 365 E1 and E3 From SA entitlement on page 61 of the English edition. It's useful to recognise that the current terms apply to not just first time adopters transitioning to the cloud, but also clients who contracted to Office 365 E3, for example, three years ago.
Will this carrot be enticing enough? When evaluating Office 365, and the timing of contractual transition, it may useful to refer to cost optimisation analysis recently published by my colleagues Michael Silver and Marie Sienkowski. Understanding the benefits of potentially leveraging a holiday (vacation) from payments prior to taking on cloud subscriptions (ideally timed in alignment with consumption commencing), will enable the carrot of direct transition from SA payments to be duly measured.
Should your organisation be renewing now, limitations of the timemake a difference. If renewing in 2017 or beyond, a more open time-frame creates opportunity to assess options in detail, and consequently opportunity to plan remains. In either case choices made create not only a commitment for the next term, but also a platform for the term that follows, Whilst getting the best possible 'deal' may be a key focus of cost saving measures, the correct choice ought to be measured as, leveraging all available rights, providing the business with all that it requires, whilst avoiding unnecessary excess.
Article by Stephen White, research director at Gartner
Related stories
Top stories