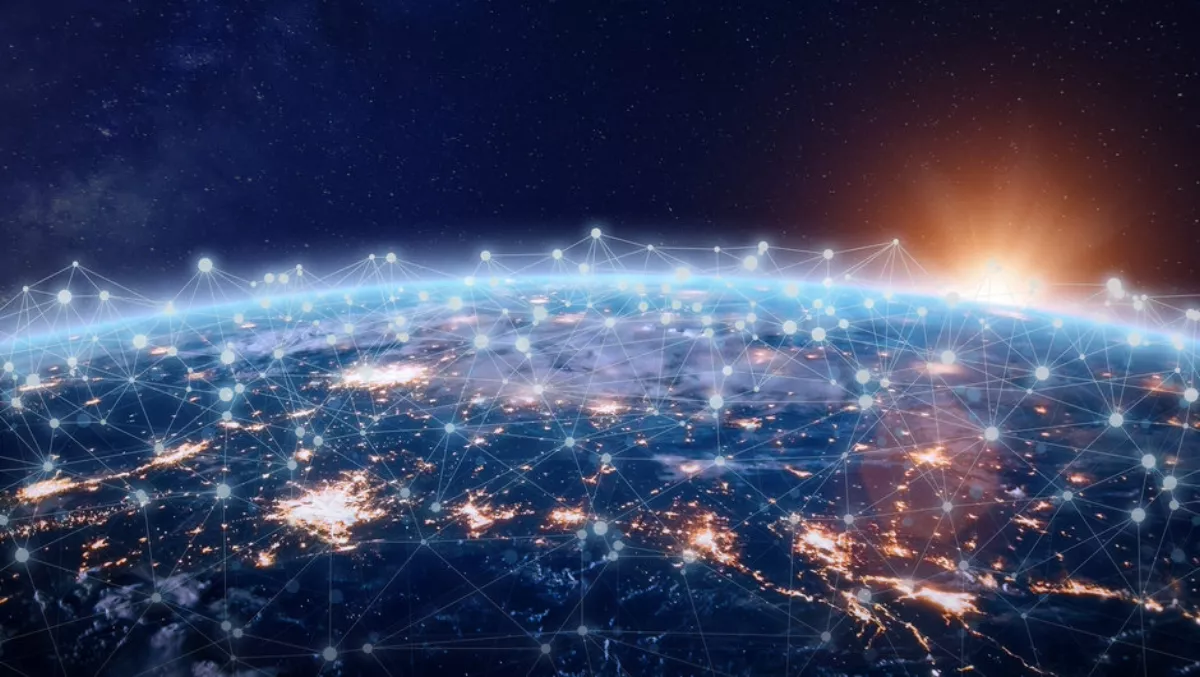 Migrating to the cloud? It's time to talk about SD-WAN
By Contributor,
Mon 1 Apr 2019
FYI, this story is more than a year old
Article by WatchGuard Technologies A/NZ regional director Mark Sinclair
Moving your corporate computing functions to the cloud? The advantages of doing so are well documented and businesses have well and truly gotten the message.
Australia's collective investment in cloud computing is expected to reach $6.6 billion a year by 2020 and $7.7 billion by the following year, according to Gartner.
Organisations that embrace the model on an enterprise-wide basis will soon be confronted with another reality: their wholesale dependence on the communications technology which keeps them continuously connected to mission critical applications hosted in the cloud.
Networking infrastructure for the cloud-first era
The need to meet this critical demand for high quality reliable communication links has seen emerging Software-Defined Networking in a Wide Area Network (SD-WAN) technology enjoy a rapid rise in popularity.
SD-WAN software maximises the utility and reduces the cost of networking infrastructure by making it possible for organisations to route their networking traffic across an array of pathways. These can include public internet connections and secure VPN networks.
The market for SD-WAN solutions is growing at a healthy clip and the model has been pegged by some pundits as the backbone of the modern enterprise.
IDC's Worldwide SD-WAN Infrastructure Forecast 2018-2022 predicts this segment of the networking market will grow at more than 40 per cent per annum, with its value hitting $US4.5 billion by 2022.
Weighing the options
'If you build it, they will come'. The phrase whispered to Kevin Costner in the 1989 film Field of Dreams has been co-opted by the business community in the subsequent three decades. It generally refers to the assertion that developing a product or service will eventually give rise to demand for it.
In the ICT sector, this phenomenon, more often than not, works in reverse. Vendors register rising demand and pile in with products and services which attempt to address a need that's been newly identified. It's then up to customers to wade through the myriad options and discern the solutions which best meet their organisational needs. This can be no easy undertaking, where an emerging technology like SD-WAN is concerned.
Organisations considering deploying the technology will do well to seek solutions which incorporate the following features:
Connections managed by software over an array of links, including MPLS, cable modem, DSL, 4G and connections with multiple ISPs. Pre-defined policies which are aligned with organisational priorities should be employed to dictate the dynamic path selection between these links. The level of quality should be gauged in real-time, by measuring latency, jitter and packet loss to ensure connection quality remains commensurate with the applications being serviced.
Traffic management capabilities which enable administrators to guarantee minimum speeds for all applications utilising the network
Secure VPN capabilities with advanced encryption for data travelling over internet connections
Automatic configuration of SD-WAN appliances, to enable remote users and distributed sites to join the network without the need for technical assistance.
It's also vital to ensure the deployment of an SD-WAN solution does not result in the creation of new points of vulnerability for the enterprise. Choosing an integration partner or service provider with a strong security pedigree and deep understanding of the complexities of network security will ensure the integrity of corporate systems and data is not compromised in the pursuit of optimal network traffic management.
Security measures that still make sound sense in the SD-WAN era
While SD-WAN solutions may come with security as standard, existing Next Generation Firewalls and Unified Threat Management solutions already is use can augment the protection they offer. Typically, these are deployed by way of a single appliance at the network perimeter. Eliminating the need to buy and manage multiple security appliances can reduce the complexity and cost of delivering network security without compromising the effectiveness of protection.
As organisations continue their collective migration to the cloud, SD-WAN deployments will become increasingly common. Taking the time to come to grips with the technical requirements of the undertaking, including the security measures necessary to protect the integrity of the network, will be the key to successful and safe deployment in 2019 and beyond.