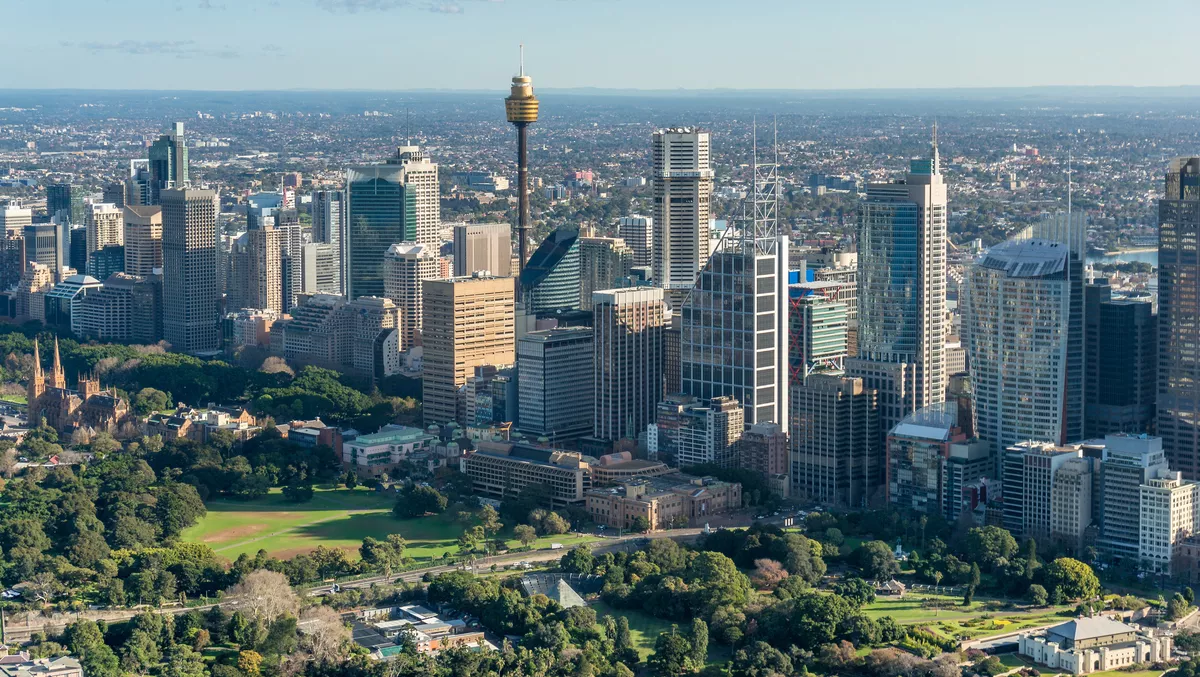 Multiplex, NEXTDC making strong progress on S3 data centre
FYI, this story is more than a year old
Multiplex has made a significant achievement on Stage 1 of NEXTDC's S3 data centre, 'topping out' the structure in the Artarmon on Sydney's lower North Shore.
NEXTDC's new S3 data centre was designed by Greenbox and consists of approximately 26,770 square metres of data halls and ancillary infrastructure across eight storeys, allowing for over 20,000 square metres of IT space.
The building now stands nine levels above ground (approximately 50 metres in height) and is specifically designed to cater to the growing need for data storage, cloud and interconnection capability as digital transformation gains momentum.
Additionally, the S3 project has employed a total of 2042 workers from Sydney.
"We are delighted to continue our ongoing collaboration with NEXTDC, reaching this fantastic milestone on Sydney's newest data centre following the successful delivery of S2 Sydney and P2 Perth," Multiplex New South Wales regional managing director David Ghannoum says.
The construction of S3 Sydney marks NEXTDC's third and most substantial data centre in the city, offering direct interconnection with the existing S1 and S2 Sydney data centres, as well as the company's wider national digital infrastructure platform.
S3 Sydney also bolsters various amenities for tenants, such as comfortable workspaces, collaboration zones, car parking and more than 4,000 square meters of critical office space.
"This is an important milestone as S3 is a crucial digital infrastructure asset for NSW," NEXTDC chief operating officer Simon Cooper says.
"We couldn't be happier with construction progress to date, despite the adverse health and weather conditions which our project team has navigated safely and effectively.
"As our largest facility to date, and the first of our third-generation data centres, S3 is on track to deliver critical digital capability and further strengthen cloud access in the region, on time.
A key difference with this structure is that it doesn't use conventional concrete shear walls, instead opting for a hybrid scheme by utilising reinforced and post tensioned concrete and structural steel K frame for lateral bracing.
The collaboration between NEXTDC and Multiplex is seeing the companies use environmentally sustainable design features.
This includes a cooling system for reduced energy consumption which factors in 'free cooling' to further reduce power consumption and optimise efficiency levels.
S3 will aim to achieve the same five-star rating for energy efficiency as NEXTDC's existing facilities and has been designed and constructed according to Uptime Tier IV standards.
Tier IV certification acknowledges the facility's complete fault tolerances and places importance on outstanding levels of reliability and resilience, offering the maximum amount of redundancy for power and cooling.
The announcement of S3 Sydney's progress comes after NEXTDC and the Northern Territory government shared detailed plans surrounding the development of NEXTDC's new data centre in Darwin, D1, which will underpin its digital territory strategy.
Construction of Stage 1 of NEXTDC's S3 data centre is on track for completion in H2 2022.