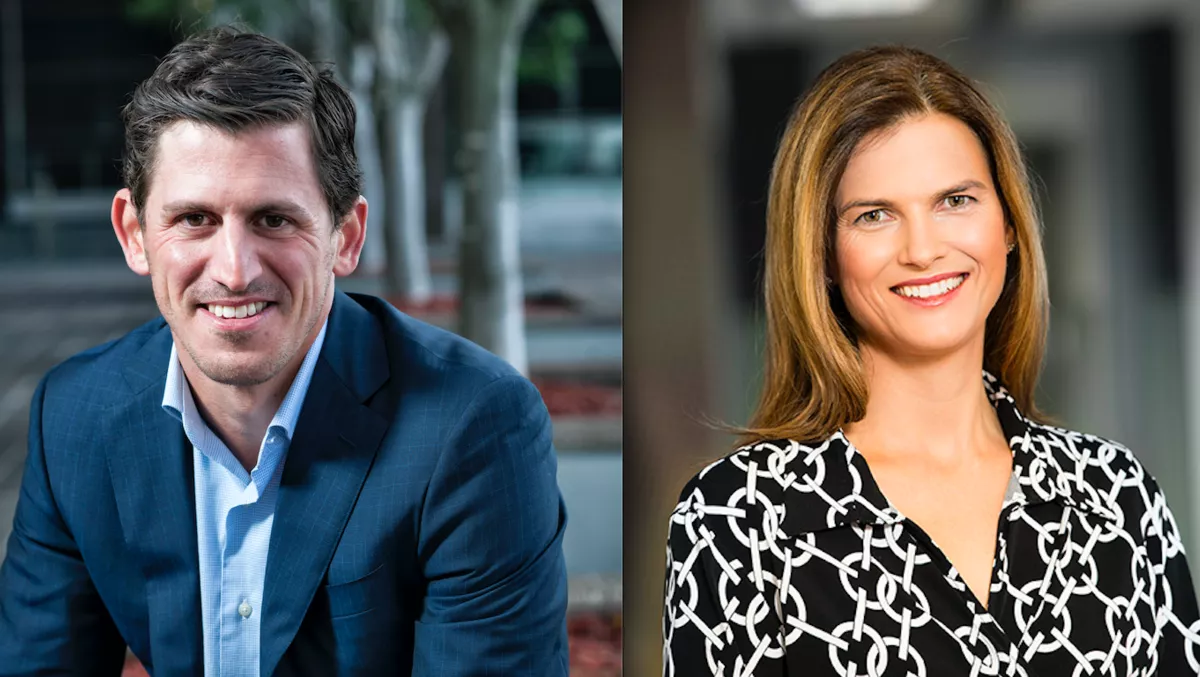 MYOB buys 73% of workforce management vendor
FYI, this story is more than a year old
MYOB is buying a majority shareholding (73%) in workforce management platform (WFM), Roubler.
The investment, for an undisclosed sum, will see MYOB integrate Roubler's WFM functionality within its ERP and PS suite, MYOB Advanced, resulting in an end-to-end business management platform.
The company claims this makes it the first vendor in the A/NZ mid-market to offer ERP, PS and WFM in the cloud on a single integrated platform.
MYOB enterprise general manager Kim Clarke (pictured above, right) states that maintaining multi-vendor platforms across ERP, PS and WFM is a complex and costly exercise, and pressure on businesses will only increase as new requirements for compliance, mobility and flexibility emerge.
"Customers have been very clear with us. 'Make it easy. Give me a single, all-in-one platform'. We are incredibly proud to deliver this for our customers. Our market research revealed that significantly, nearly two thirds (65%) of customers would prefer to purchase ERP, PS and WFM solutions from a single vendor."
Features on offer to customers will include capabilities to onboard, roster, manage time and attendance, and pay staff – in an end-to-end system that enables mobility and flexibility.
"To deliver the best all-in-one solution for the mid-market, we knew we needed the best in the market and for us, Roubler is the perfect fit. They have a razor-sharp customer focus and have used this to build an AI-enabled workforce management solution using a contemporary technology stack and frameworks. In essence, what Roubler has built enables them to take customer feedback and turn that into a unique and powerful solution for the customer at speed and at low cost. The Roubler solution and team are impressive and we are thrilled to be working together," adds Clarke.
Roubler's workforce management software has seen increasing demand due to the increasing need for flexibility and scalability.
Roubler founder and CEO Andrew Northcott (pictured above, left) says the investment would enable the further acceleration of the product roadmap, including the delivery of new features and enhancements, as well as enabling the business to continue to expand its international operations.
"We're incredibly excited about this new chapter for our business. When we started out, we wanted to build a workforce management solution that was not only relevant, but that would change the industry. With MYOB, we've not only found a supportive partner and shareholder but one that aligns with our values, understands our vision and can help us scale in a way that ensures we remain best-in-class. We can now create even more value for our clients."
According to Frost & Sullivan, the human capital management (HCM) market is estimated to be worth over $1 billion across  Australia and New Zealand with around an estimated 50,000 medium-sized businesses in Australia and 10,000 in New Zealand.
Related stories
Top stories