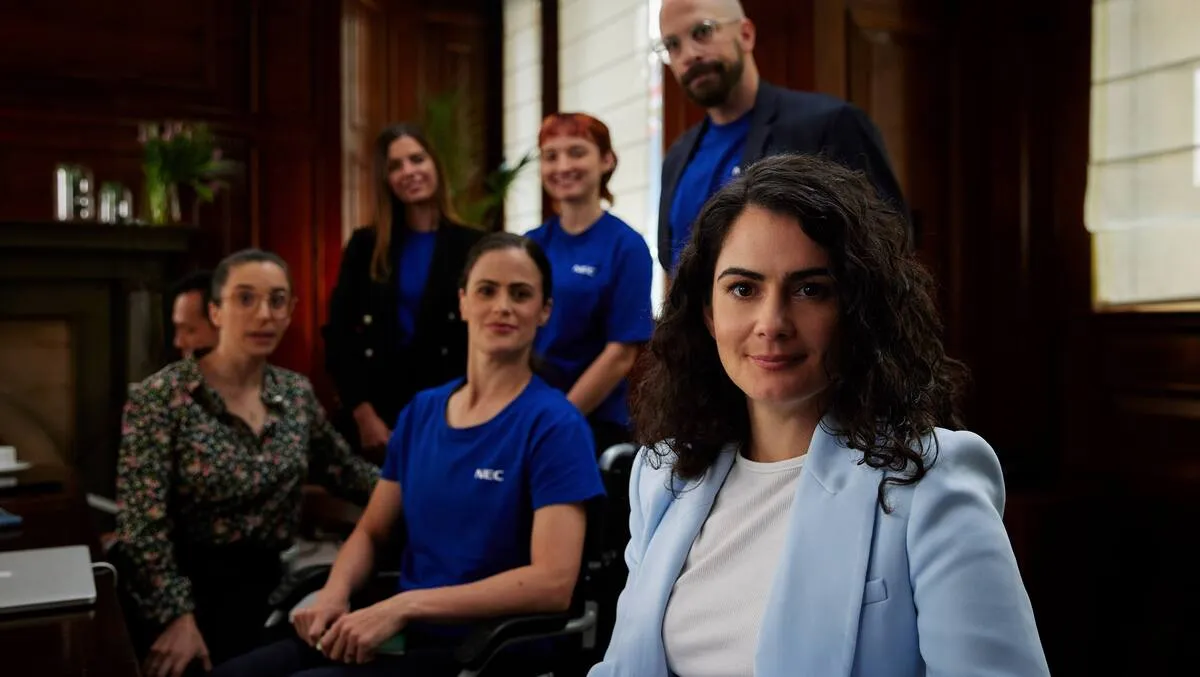 NEC making cyber resilience a priority for Australian businesses
Tue, 27th Jun 2023
By Tom Raynel, Managing Editor
Investing in protecting your critical assets (the confidentiality and integrity of your data) from the threat of a cyber-attack, is fast becoming expensive, a greater burden on operations, and proving insufficient in the face of attacks that grow more sophisticated by the day.
Whether it's the threat of malware, ransomware or direct attacks on systems and critical infrastructure, there is an emerging focus for business leaders (Government and industry), to be able to lead their organisation out of a cyber security crisis.
Organisations need cyber resilience in addition to cyber security.
Why do I need to be cyber resilient?
Testament to the continued attacks on Australian businesses, 'locking up' your organisation to stop cyber-attacks is not bullet proof, but 'standing up' your business by preparing to adapt to disruptions caused by cyber security incidents can minimise the impacts.
The Australian Securities and Investments Commission (ASIC) defines cyber resilience as the ability of an organisation to adapt to disruptions caused by cyber security incidents, while maintaining continuous business operations.
Organisations need to anticipate an attack quicker, limit the impact of a breach and speed up their recovery. This can be achieved by enhancing the resilience of your people, processes and technology, from the user to the Board.
The repercussions of security breaches to organisations vary in scale and harmfulness, but a key area that is affecting businesses resulting from these breaches is cost. Some outcomes can include:
Remediation to limit the damage and downtime to systems
New security spending to reduce the risk of repeat attacks
Increased cyber insurance premiums
Loss of revenue through boycotts and customer churn
Share price declines
Losses from IP going public
"Being equipped to respond to a breach promptly and appropriately demands buy-in beyond the IT department. There needs to be an ongoing commitment at the Board level to understand the risks and quantify the consequences of a breach from a whole of business perspective," says Connell Perera, Cyber Security Portfolio Manager, NEC Australia
"The cyber security attack surface for Australian companies has increased and become more complex. Securing your entire business should be your company's focus; the security imperative shifts from 'secure assets and data at any cost' to 'identify and prioritise fixing our security gaps to protect our business'."
Importantly, Australian organisations don't have to do this alone. Instead, organisations can trust NEC Security as their cyber security and cyber resilience partner.
Who is NEC Security, and how can they help?
NEC Security's mission is to support your CEO, CIO, CISO, CFO and Board to manage your cyber security posture by protecting your data, systems and users, and by addressing your compliance and regulatory requirements; we want your leaders to be better cyber security decision makers.
Our Government customers can be assured that NEC Security's Australian on-shore security team and strategic technology partners are accredited, experienced, government-cleared with your data sovereignty top of mind.
Our Enterprise customers can also be confident in the knowledge that NEC Security leverages our global cyber security community to stay ahead of global threats and the evolving threat landscape.
NEC Security helps its customers manage their cyber resilience by:
Helping develop and execute your internal cyber security strategy and governance practices, with practical application to avoid disruption
Continually measuring your cyber security resilience against industry leading benchmarks and frameworks
Constantly monitoring your attack surface through our vulnerability management and detection capabilities
Embedding and managing effective detective and protective measures and controls, including incident response and recovery
Collaborating and sharing global and domestic intelligence to manage your attack surface and plan for the inevitable, including AI and synthetic threat actors
Applying NEC's practical knowledge of regulatory and compliance requirements, to meet and maintain standards and reply to compliance audits
So how can I make my business more cyber resilient?
Every business needs to take cyber security seriously, but it doesn't have to be done on your own; that's where NEC Security is here to help.
For more information on what NEC Security can do for your business and how you can get in touch with the team, please visit the link below.