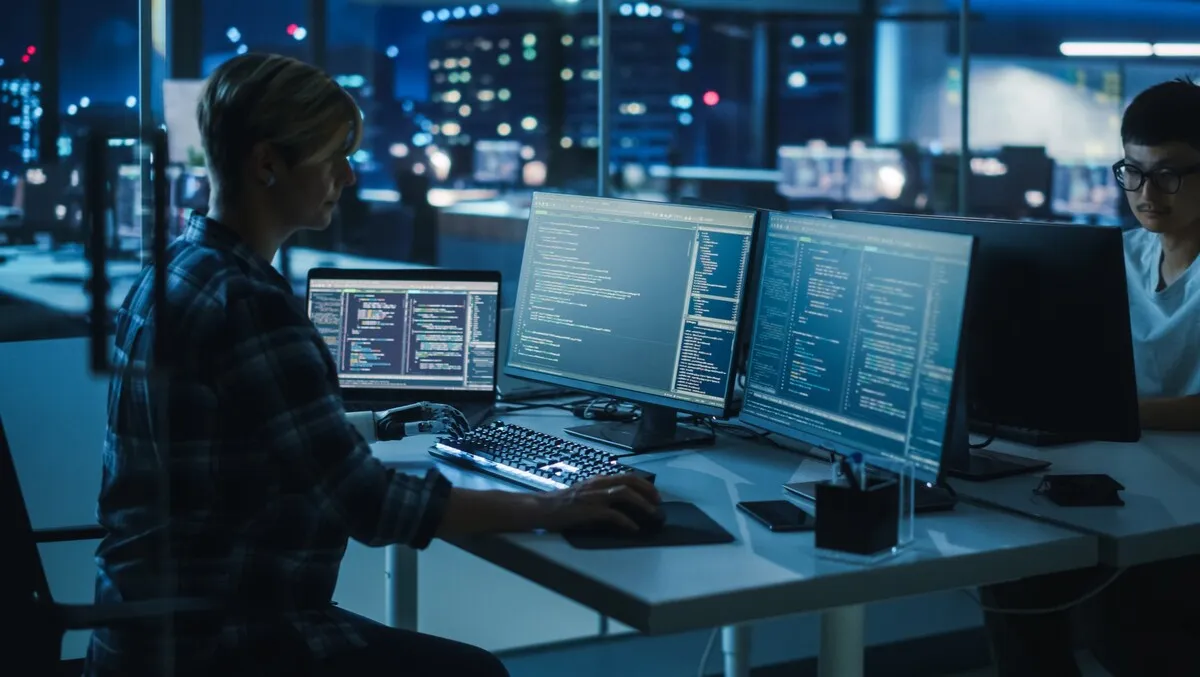 Neo4j unveils the revolutionary GenAI Stack at DockerCon
Neo4j, the world's leading graph database and analytics company, has announced the release of a new product, GenAI stack. This product offers a ready-to-code tool-building capability specifically designed for enterprise teams. The main goal of this new product is to aid developers to quickly start building GenAI applications.
This innovation was announced today at the Day-2 keynote of Docker, Inc's DockerCon conference, which took place in Los Angeles. Docker, Inc, along with partners Neo4j, LangChain, and Ollama, jointly unveiled the new GenAI Stack designed to help developers start with generative AI applications rapidly. This eliminates the need for developers to search for, cobble together, and configure technologies from various sources.
Docker CEO, Scott Johnston, commented on the development, stating, "Developers are excited by the possibilities of GenAI, but the rate of change, number of vendors, and wide variation in technology stacks make it challenging to know where and how to start. Today's announcement eliminates this dilemma by enabling developers to get started quickly and safely using the Docker tools, content, and services they already know and love, together with partner technologies on the cutting edge of GenAI app development."
The GenAI Stack is immediate available in the Learning Centre in Docker Desktop and in the repository. It addresses popular GenAI use cases using trusted open source content on Docker Hub. The GenAI Stack, demonstrated at DockerCon, is just one of the new range of AI/ML capabilities, content, and partnerships announced by Docker. This aims to help developers to quickly and securely take advantage of the power of AI/ML in their applications.
One of the perks offered by this out-of-the-box setup is it empowers developers with numerous capabilities such as effortless data loading and vector index population. This enables developers to seamlessly import data, create vector indices, embed questions and answers, and store them within the vector index. Offering a broad variety of new approaches towards application development, developers can generate diverse responses across various formats such as bulleted lists, chain of thought, GitHub issues, PDFs, and even poems. They can also compare results achieved between LLMs on their own, LLMs with vector, and LLMs with vector and knowledge graph integration.
The co-founder of RedMonk, James Governor, spoke highly of this new product. He said, "The GenAI Stack that Docker, Neo4j, LangChain, and Ollama are collaborating to offer provides the kind of consistent unified experience that makes developers productive with new tools and methods. We'll see mainstream developers not just using AI, but also building new apps with it."
Other partners such as Emil Eifrem, Co-Founder and CEO of Neo4j, and Harrison Chase, Co-Founder and CEO of LangChain also acknowledged the revolutionary benefits of the GenAI Stack for developers. Jeffrey Morgan, the creator of Ollama, also expressed his excitement about working with Docker's community of developers to build the next generation of AI-focused applications.