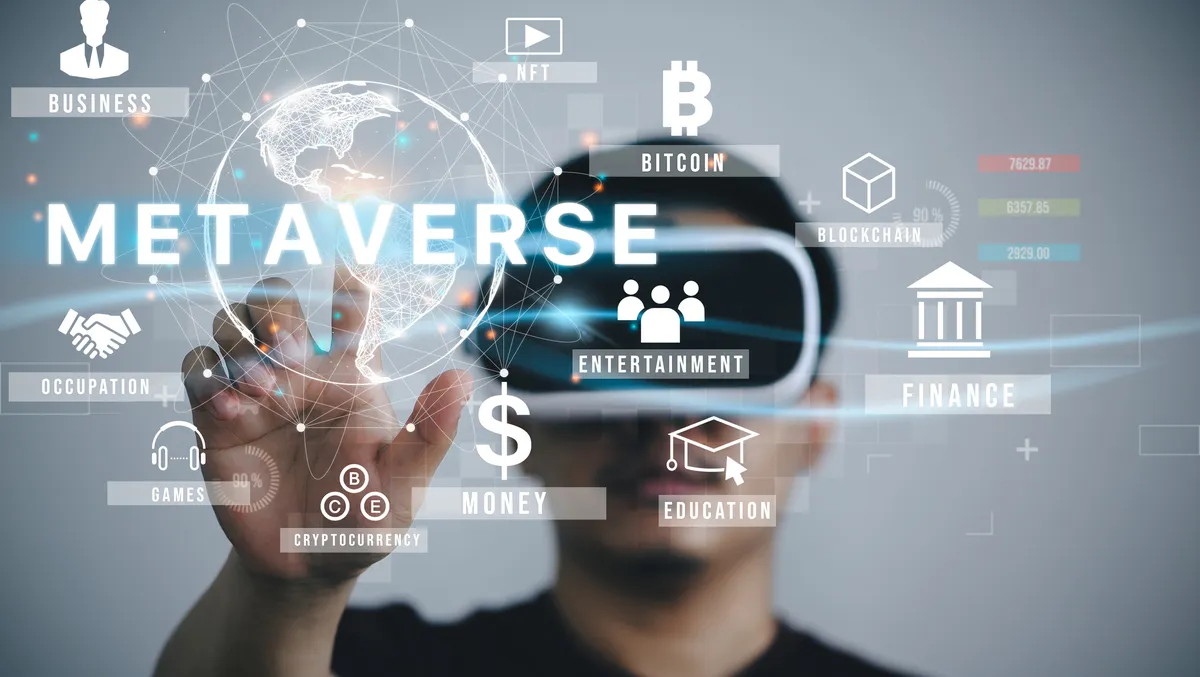 New metaverse platform to revolutionise workplace training
Australian virtual and augmented reality studio Start Beyond has announced the launch of its mixed reality platform Oncio, which is set to transform training programs across multiple industries.
From cutting costs and reducing training time to improving knowledge retention and increasing speed to proficiency, Oncio enables businesses to build their own immersive learning experiences via augmented and virtual reality, revolutionise their e-learning programs, transform their learning and development processes and start building the future of learning, today.
Oncio provides a clear pathway for businesses to transition away from low impact e-learning into highly engaging augmented reality & simulations. Its modular, white-label design gives businesses a versatile and cost-effective AR & VR training platform, that is accessible via mobile, desktop and VR headsets.
For businesses with in-house AR & VR production teams they can create, upload, manage and deploy AR & VR training modules via Oncio.
Alternatively for those organisations looking to have the AR & VR assets created as well as distributed, the Start Beyond studio team collaborates with the client to understand the content, before producing the AR and VR assets and publishing the material via the Oncio platform.
The interactivity and flexibility of the Oncio platform also allows organisations to give new life to existing 2D assets by placing them in an immersive 360 environment and layering them with additional functionality.
Once a company is established on the platform, Oncio becomes self-service subscription-based software that can be used by a variety of businesses across education, government and enterprise.
Current users St John Ambulance and SocialWise VR have been able combine 2D content along with creating bespoke, dynamic 3D and 360 experiences to deliver effective remote learning solutions.
"At St John Ambulance we are fortunate to have found a quality partner in Start Beyond who have brought to life our vision for immersive training delivery in a meaningful way for our many clients and students," says David Loiacono, General Manager Commercial Training and Sales at St John Ambulance.
"We have been delighted with their responsive service and trusted support over several years despite the many challenges confronted by healthcare training organisations faced during the pandemic," he says.
"Oncio is a proven intelligent solution for those organisations looking to deploy a standardised deployment of premium training whether in pristine classrooms or remotely at the workplace."
Clients can tailor Oncio to suit their specific needs, from simple question and answer training modules for on boarding staff, through to classroom and group-based learning. The platform offers both solo and multi-user environments, where those in training can complete courses as well as collaborate with others, combining the benefits of remote learning with personal connection.
Angus Stevens, CEO and cofounder at Start Beyond, says, "Following a shift in workforce trends post pandemic, the global consensus is for an exciting and effective hybrid training model that can be utilised remotely but currently no platform seamlessly integrates VR, AR and 2D learning exists.
"To address this, we are thrilled to announce the launch of Oncio, a platform we have designed based on years of expertise and industry experience," he says.
Using the metaverse for training is a really exciting space right now as the data and reports consistently illustrate how effective it is; and highlight how the commercialisation and enterprise implementation of this immersive technology has arrived. This format of training ultimately provides learners with knowledge that sticks, plus it is cheaper and more memorable than traditional 2D methods.
In the background, Oncio has been carefully designed to consist of three integrated platforms including the Creator App, a Classroom App and the Admin App. This ensures businesses, facilitators, employees and students, can easily access and use the self-service product.
Oncio can be utilised in the following formats via mobile, desktop and VR headsets:
Solo learner - Self-guided remote learning where each students' progress is tracked.
One to one learner - Trainer with remote access to monitor and guide student activity.
Group learners - A trainer facilitated classrooms round table discussions and unstructured social hubs with up to 20 users.
Lecture learners - Large multi-user group sessions with presenter and panellists in a Q&A audience format for up to 50 users.