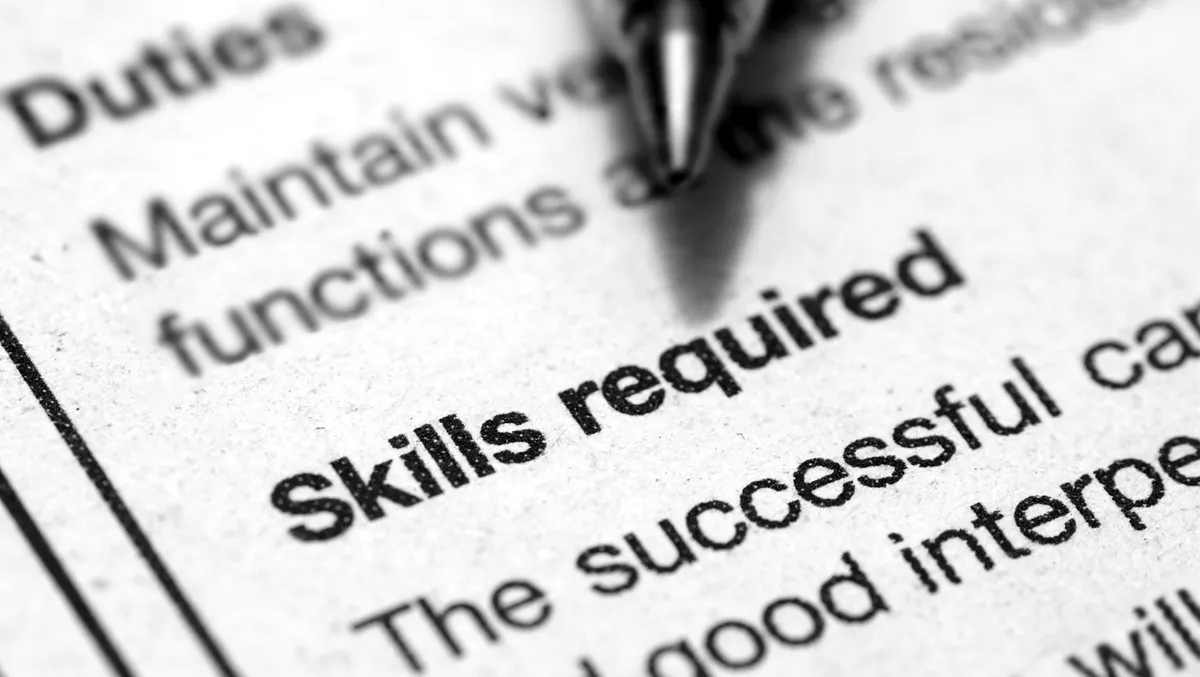 New study reveals Australia's most in-demand skills amid labour shortages
New research from Pearson has found that despite new technologies transforming the world of work, the top five most in demand skills in Australia are human skills, with the trend set to continue through at least 2026.
Using an analysis of half a million recent Australian job ads, Pearsons Skills Outlook identifies today's new power skills those capabilities now powering the world's economy and individual careers. The analysis shows that while technical capabilities remain vitally important for many roles, employers highly prize human skills such as collaboration, communication and leadership.
Pearsons Skills Outlook shows that job ads in 2022 were dominated by five human skills, including communication, attention to detail, customer service. leadership, and teamwork.
Looking ahead to 2026, Pearson's AI-based modelling suggests that the top five power skills that will be most in-demand to meet economic need are also human skills:
Collaboration, customer focus, personal learning & mastery achievement, focus, and cultural and social intelligence.
"In Australia we are seeing businesses and governments alike scramble to fill the 1.2 million tech jobs that will be needed by 2030," says Dr Richard George, Vice President, Workforce Skills at Pearson.
"It is alarming to see that the most pressing skills needed in the Australian workforce today and in the future are in fact human skills," he says.
"Businesses need to act now to address this silent skills gap. Swift investment is urgently needed as a strong foundation of human skills is essential to success for employers and employees," George says.
"As the adoption of new technologies continues, the importance of non-technical skills such as the ability to learn and cultural and social intelligence, are only becoming more important. Organisations that recognise this gap and invest in helping employees build capabilities that are transferable and flexible are the ones that will thrive in our changing world," he says.
"Although demand for technical skills is increasing, technology evolves so quickly that these capabilities often have a short shelf-life and can be unique to specific industries or jobs. People in tech roles need human skills to be agile and adaptable in their learning. The research findings provide guidance to employers on where they should focus their training and education programs."
Using its AI and predictive analytics platform, Faethm, Pearson assessed the current market for skills using job ad data and modelled the future market for skills using its Future Capability Framework:
2022 skills:
To identify the current in-demand and trending skills, a total of 21.8M job ads from January to March 2022 were analysed, comprised of 17.7M US ads, 1.86M Canadian ads, 1.80M UK ads and 0.51M Australian ads. The job ads were analysed using Natural Language Processing models which are pre-trained on a language model containing 2.7 billion articles, followed by further training on labelled job ads and data on implicit skills. The final output of the models is a set of matched skills present in each job ad. In-demand skills are identified from those appearing in the highest percentage of ads, while trending skills are those with the fastest climbing trajectory of mentions in ads.
2026 skills:
To model the future state of work, Faethm's Future Capability Framework applies a prediction of automation and augmentation to work tasks to model changes to the future workforce and identify the work skills and abilities required in the future. The framework was developed by simulating the impact of emerging technologies on work tasks up to 15 years in the future, then identifying all attributes (skills, knowledge and personal behaviours) which will remain important in the future of work. The future capabilities were derived by grouping the future-essential work attributes into relevant human and work capabilities drawn from evidence-based research. Finally, to determine future capability maturity a standardised levelling of capability for all occupations was determined, from which was extrapolated the future development need for individual occupations. The level of maturity for each occupation, now and in the future, was then used in conjunction with the best available workforce data for the countries analysed to produce a whole country view.