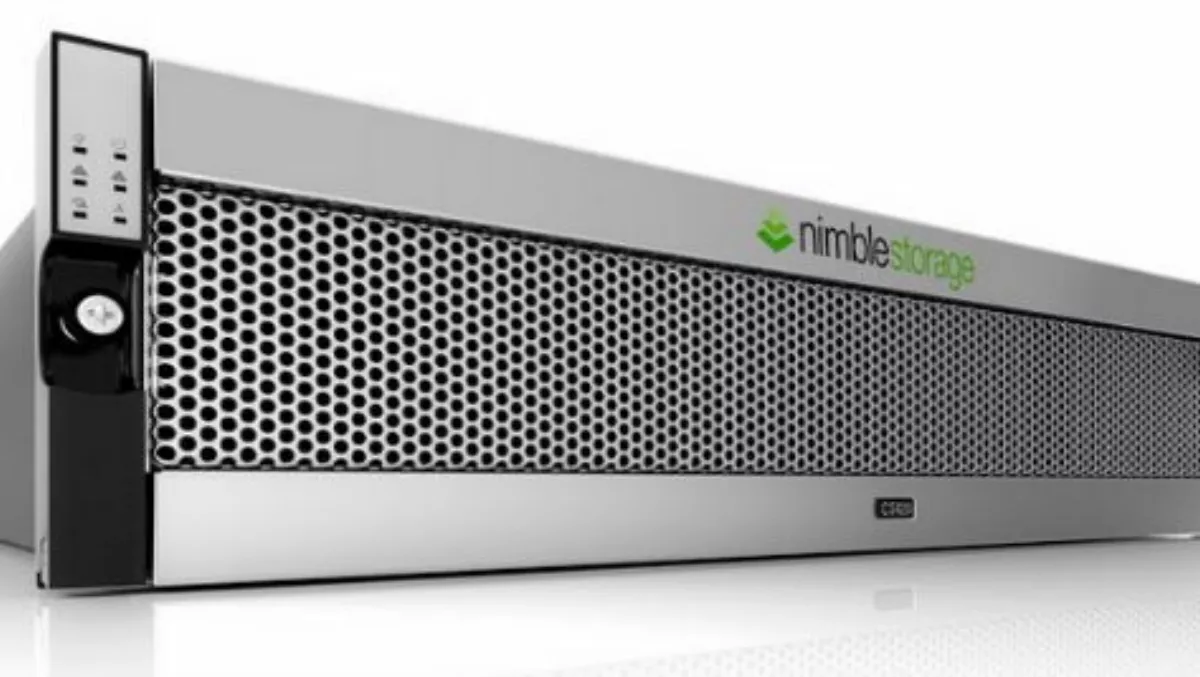 Nimble Storage upgrades platform for enterprise
FYI, this story is more than a year old
Flash storage solutions firm Nimble Storage has announced a new range of enterprise-grade capabilities to its Adaptive Flash platform.
The new features enable enterprise IT organisations to meet varying service level agreements, reduce costs, and improve business agility and responsiveness.
Advancements to the Adaptive Flash platform include the ability to deliver an all-flash service level for applications with stringent requirements around responsiveness, an auto-flash service level for mainstream applications, and a disk-only service level for applications requiring low-cost capacity, within the single storage platform.
Additional capabilities announced by the company include software-based encryption and a REST API-based extensibility framework.
All of the new features complement existing enterprise functionality, including granular VM-level monitoring and reporting and integrated data protection, the company explains.
"Unlike legacy and flash-only storage architectures and systems that are deployed in disparate storage silos to support applications based on their unique characteristics and requirements, the Nimble Adaptive Flash platform offers a single storage architecture that dynamically caters to the needs of enterprise-wide workloads across performance, capacity, and data protection – delivering on the full potential and benefits of storage consolidation," Nimble Storage says in a statement.
"Global enterprise IT organisations are tasked with managing hundreds, if not thousands, of business-enabling applications that require a mix of storage attributes across performance, capacity, data protection, reliability, and ease of use – all at a lower total cost of ownership," explains Scott Sinclair, storage analyst, Enterprise Strategy Group.
"Traditional wisdom has led IT managers to select and deploy separate storage silos to cater to a particular tier of applications in the data center," he says.
"These silos introduce compromises by constraining flexibility, limiting data mobility, and exacerbating storage management complexity.
"Introducing a dynamic, single architectural approach that can cater to the unique requirements of varying workloads represents a significant departure from dated storage industry doctrine," says Sinclair.
Dan Leary, vice president of worldwide marketing, says, "The new innovations we're delivering within the Adaptive Flash platform provide enterprise IT organisations with the ability to consolidate and support all workloads across their environment on a single storage platform.
"Enterprises will no longer be forced to make trade-offs in building and managing independent storage silos to support tiered applications and workloads," Leary says.
"By delivering a storage consolidation platform, much like virtualisation has done for compute, we are empowering enterprise IT organisations to dynamically meet service level agreements for enterprise-wide applications at a lower total cost of ownership."
Related stories
Top stories