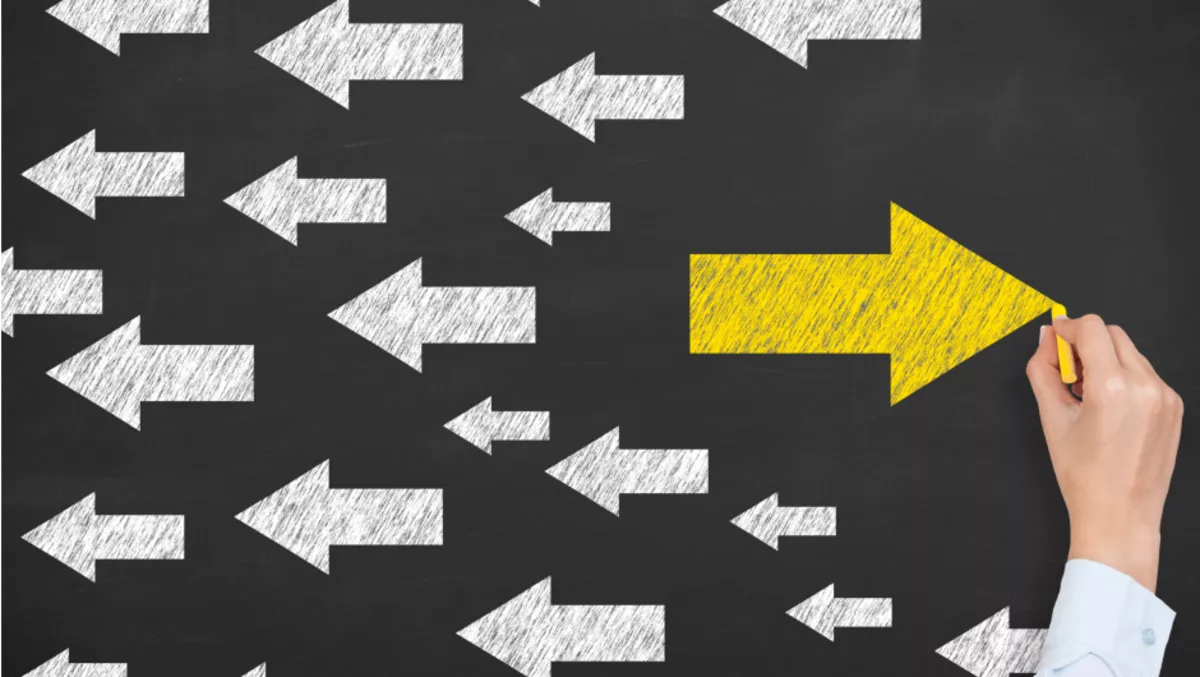 NSW charity undergoes network transformation
FYI, this story is more than a year old
Australian charity Cancer Council NSW has partnered with Riverbed Technology, deploying Riverbed SteelHead appliances across multiple sites.
The partnership is designed to strengthen and enhance application performance solutions for Cancer Council's regional workforce.
According to the organisation, this is the first phase of a wider digital transformation project that will see the charity rebuild its underlying network architecture and adopt a cloud-first, mobile-device-only strategy so that staff and volunteers have greater capacity and flexibility to serve the NSW community.
Cancer Council NSW is 97% community-funded and works with volunteers, supporters, stakeholders and staff to reduce the impact of cancer through a combination of research, prevention, support and advocacy programs. The charity currently employs over 350 staff and is supported by approximately 2300 regular volunteers.
The organisation's 16 regional offices and eight retail stores play a pivotal role in ensuring local services and programs are tailored to match the needs of people in local communities.
However, the organisation says these offices were working from older IT solutions and infrastructure, which left volunteers and staff unable to access the applications and databases critical to doing their work, and made team collaboration slower.
Branko Ceran, CIO at Cancer Council NSW, said a build-up of legacy systems needed to be updated with more current IT solutions, to ensure staff and volunteers could really focus their resources on getting information to the community.
"Our regional offices work can work up to seven days a week and, because of older network services, staff and volunteers weren't getting the best IT resources to be as efficient as possible in their roles, which was impacting on their ability to deliver information and resources to thousands of people across NSW," Ceran says.
The Riverbed SteelHead appliances were first implemented across regional offices, then at the Sydney head office. The entire deployment took just one month.
"With the introduction of SteelHead, staff and volunteers can stay focused on the work that matters – like beating cancer," says Ceran. "Staff are more efficient, and have more time to focus on delivering our programs, events and services directly to the community."
He adds, "That impact alone has been incredible for our regional sites, and provided them with a suite of new resources, freeing up time that would have previously seen them spend longer in the office."
Ian Raper, regional vice president, Riverbed Australia and New Zealand, says Cancer Council NSW's transformation project meant its staff and army of volunteers can now focus on their critical role in the community, rather than being slowed down by technical constraints.
"The concept of digital transformation is sweeping through organisations of every size in every industry and Cancer Council NSW is leading the charity sector's adoption of these new technologies," Raper says.
"In the same way that you can't build a house without a foundation, you can't adopt today's disruptive technologies without a network capable of handling the complexities of on-demand, anywhere access," he says.
With the foundation of their IT transformation in place, the next phase will be to replace legacy desktop PCs with mobile devices and notebooks. This will enable staff to work on the road with the same capabilities and performance as if they were in the office.
The key to this mobile workforce vision will be the simultaneous rollout of a cloud-first strategy that will include Microsoft Office 365, SharePoint, Skype for Business as well as the migration of legacy systems to the cloud, with Riverbed SteelHead SaaS accelerating the migration and ensuring ongoing high performance of SaaS apps.
Ceran is also evaluating Riverbed SteelCentral application performance management solutions to improve troubleshooting, and Riverbed SteelFusion, the first and only hyper-converged infrastructure solution which consolidates 100% of data and servers from remote sites into data centers to centralise security and management without losing the performance benefits of running remote services locally.
Related stories
Top stories